Designed for a young couple, this minimalist apartment in New South Wales, Australia, was created on a small budget. The renovation was overseen by local architecture studio Brad Swartz Archtect, who took on the challenge of redeveloping the small awkward space.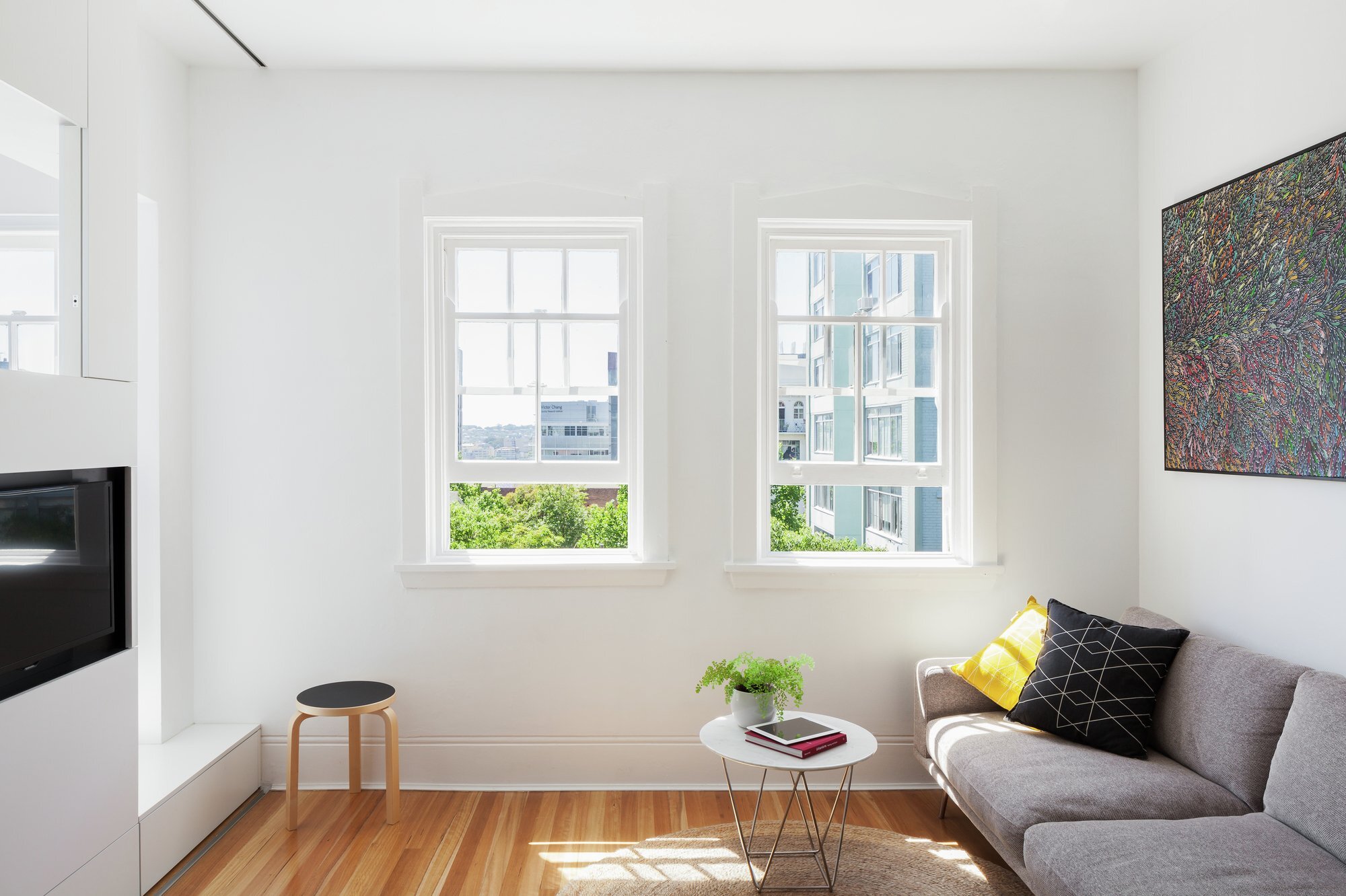 The apartment, dubbed Darlinghurst Apartment by the architects, measures just 291 square feet (27 square meters). The couple's brief was deceptively simple, but a limited footprint can make any seemingly easy and routine task much more complicated.
The owners asked for "a functional apartment for a couple to live and entertain in." To the designers this meant including plenty of storage space, a spot for their own laundry, a dining area, and attempting to keep the living areas large enough to accommodate friends and family.
According to the architects the project was a challenge due to the balancing act between the budget and limited floor area: "The complexity of the project… was constantly bound by a tight budget and tighter space constraints."
The original layout (found below) consisted of a single room which flowed between the kitchen and bedroom. The revised design takes into account public and private spaces – the bedroom has been moved to where the kitchen was once located, and the kitchen has been placed in what is now an open plan living and dining area.
The main divider between the open plan living area and the bathroom/bedroom is a key element in the redesign. It contains the homes entertainment center, a laundry area, a study desk and lots of storage. Sliding doors allow the inhabitants to access the bathroom and bedroom, or to seal them off.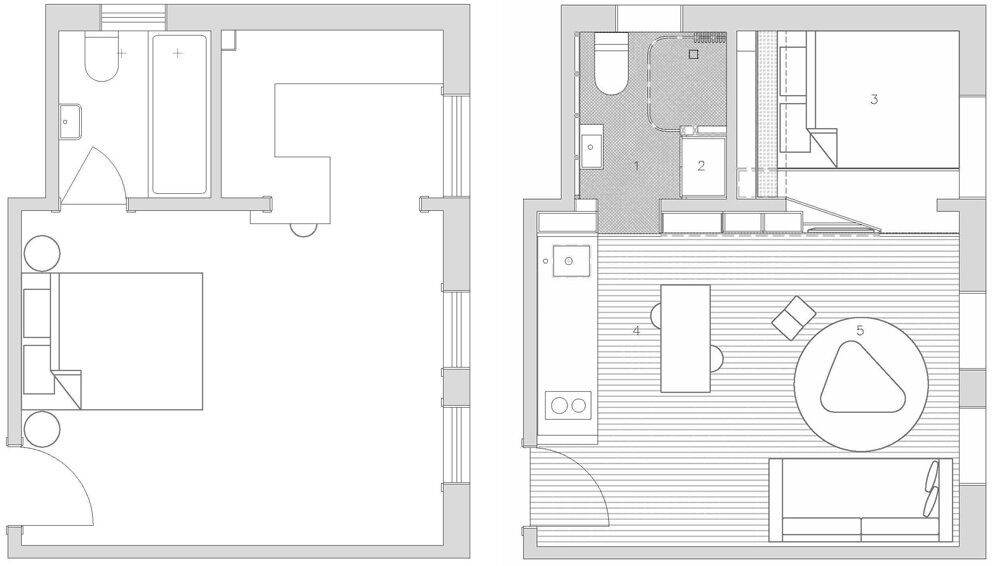 The bedroom has been "striped back to the basics" with it being occupied by a bed and storage units above. The interior is finished in a minimalist fashion with mostly white-painted finishes, allowing it to remain bright and airy despite its small size.
For more modern apartments check out the Jaffa Garden Apartment in Tel Aviv. Or, for more tiny apartments check out this 139 square foot abode Szymon Hanzcar. See all apartments.