This prototype modular living unit has been created by Italian designer, Luca Nichetto, and Toronto-based developer, Urban Central. The unit aims to combine all of your living spaces into a single component and introduces a new approach to modular housing.
The prototype has been named Cubitat and was on view at the Toronto Interior Design Show. It's been inspired by real-life developments, such as the Wex River City 3 tower apartments, which feature a central island with bedrooms that can be closed up.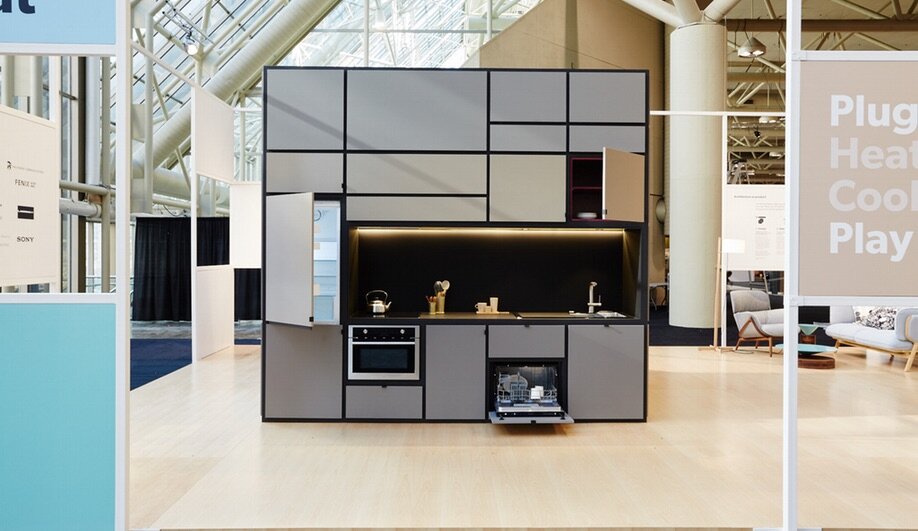 The aim with Cubitat was to create a modular living environment that was akin to the "plug-and-play" devices we use every day – to be able to take it with you when you move, and install it in your new home. The version featured at the Toronto Design Show was built off-site and then transported to via truck. Its design allows it to be split up into different components, that can then be reassembled at the owners location.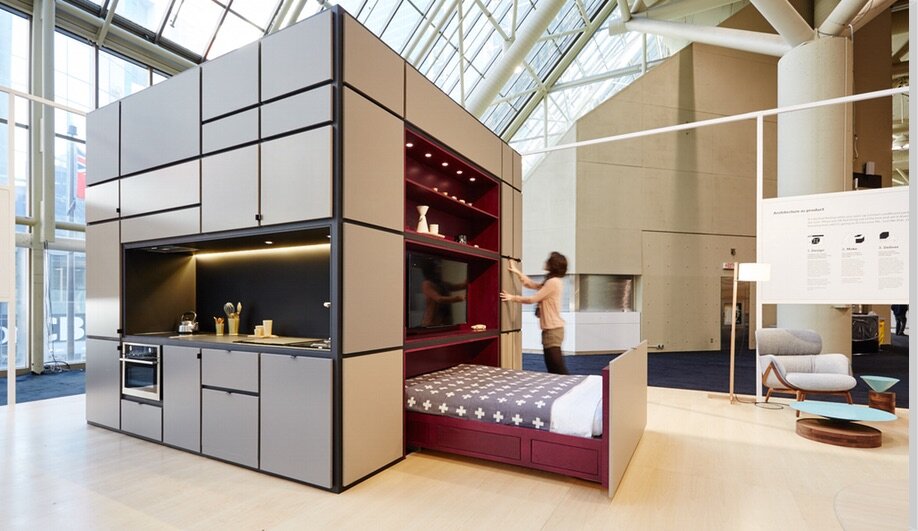 The cube is mostly finished in a matte laminate from Fenix, but also features wood in the bedroom area to bring a sense of warmth and homeliness: "It's soft and tactile and with the wood it makes you feel at home." The kitchen and bathroom have been finished with a more practical material – porcelain.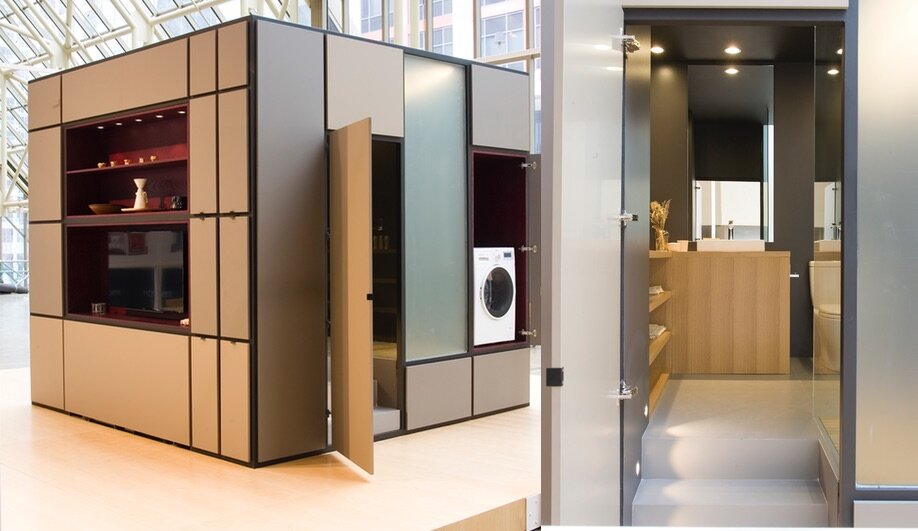 Cubitat features a kitchen with lots of storage cupboards, and it contains all the amenities you'd expect in an apartment. To the right of the kitchen you'll find the living area with an inset TV and shelving. Just below the TV there's a compartment that contains the bed, transforming the living room into a bedroom.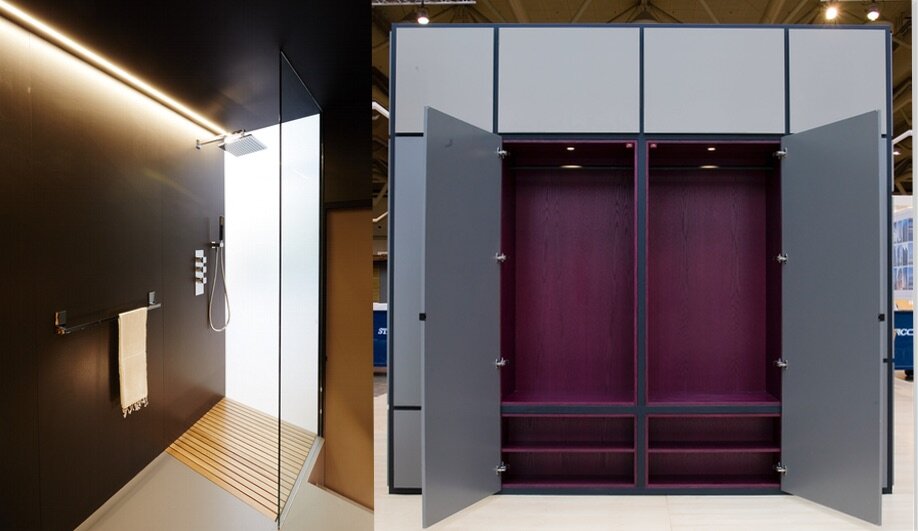 On the next face of the cube a door leads through to the interior of the unit, which holds a generously-sized bathroom, complete with toilet, bath and shower. The final wall of the Cubitat is dedicated entirely to storage with two large closets.
For more unusual living spaces, check out this small apartment in Japan that uses clothing to create partition walls. Or, this tiny house that features furniture stored within the walls. See all living spaces.
Via Inhabitat
Photos: Urban Capital