Set in Seoul, South Korea, this tiny house is the second project by local architecture studio Z_Lab to turn a traditional Korean-style building into a modern home. The project has been titled Creative House by the architects, and features a blend of traditional Korean features with contemporary furnishings.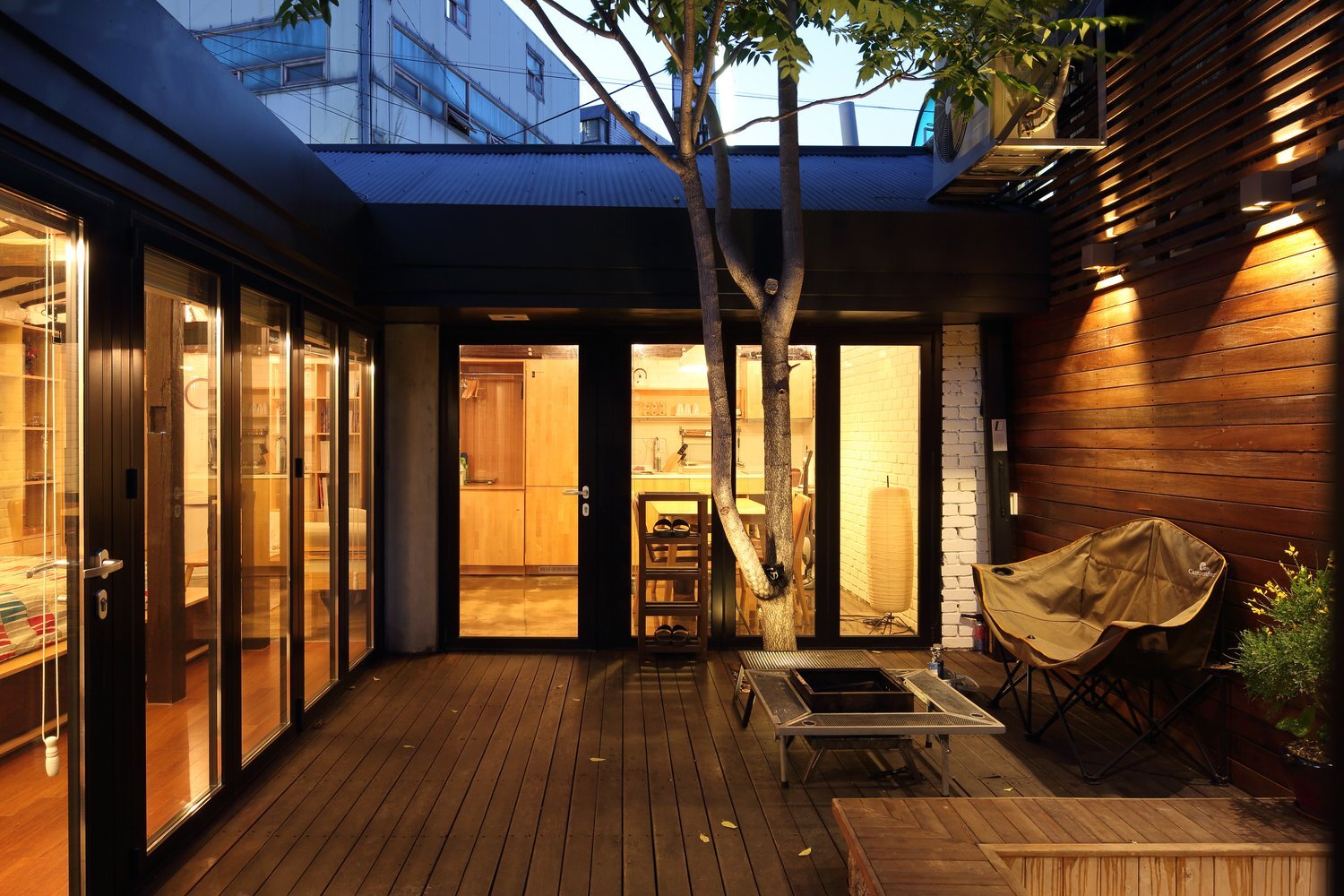 The redevelopment of Creative House was completed back in 2013. It contains a total of 312 square feet (29 square meters) that's divided between internal living areas and a sheltered exterior courtyard. The building was originally constructed back in 1937 and was in a state of disrepair after being left dormant for several years.
During the redesign the roof had to be reinstated, along with several supporting columns. They were able to save much of the original structure, allowing it to maintain its sense of history and tradition. The old woodwork now sits quite well alongside the contemporary furnishings.
Approximately one-quarter of the floor plan is dedicated to the courtyard. It's a sheltered space with some greenery and a traditional Korean-style, open-air bath. The internal living areas all look out towards the courtyard, allowing the space receive plenty of natural light, while also maintaining privacy in a very built up area.
The interior layout is split into three main rooms: a kitchen with a dining area, a living room and a bedroom with a bathroom. The kitchen is a simple set-up, without any bells and whistles. This theme of simplicity continues throughout the other living areas and is key to creating a comfortable living environment.
Storage is provided for in the form of large wall units which double up as feature shelving as well as closets and drawers for clothing. According to the architects the house is now available to rent for both foreigners and locals alike.