The tiny house movement is continuing to grow in the UK, and this little house has to be one of my favorites to date. It's been built by Thomas Alabaster of Contemporary Shepherd Huts, a company based in Suffolk, England, that focuses on the design and construction of small spaces.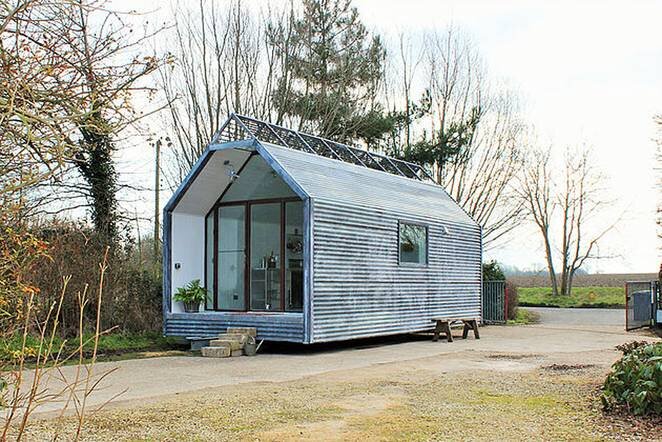 The striking exterior is clad in galvanized steel that's been welded together. The roofing is withdrawn from the apex, making way for a full-length skylight that bathes the interior in natural light. The inside is finished in white, from the floor to the ceiling. It all makes for a very calming atmosphere.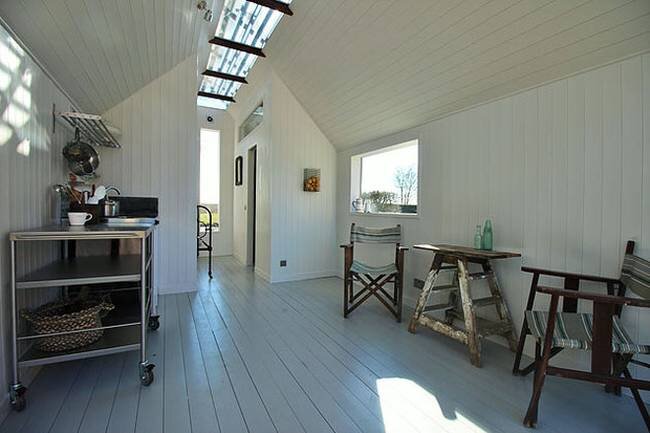 Alabaster approaches the design of his huts from a personal perspective, aiming to create a space that connects with nature: "Having grown up in the Suffolk countryside I have always loved English summers, and take real pleasure in feeling connected to my environment… I try to enable this in the small spaces I design, while at the same time working with a client to create their dream hideaway."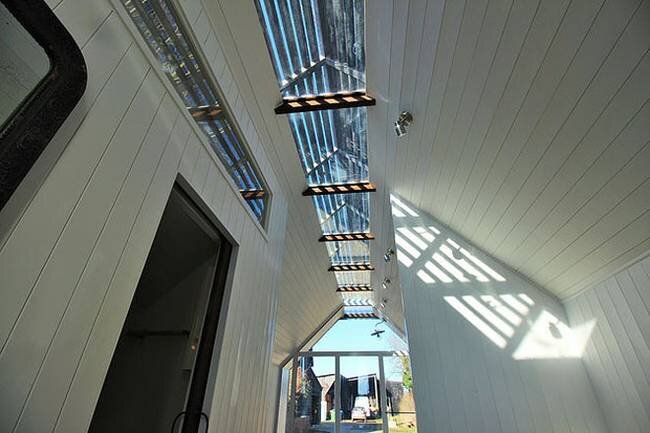 The space is mostly open plan with a small kitchenette, dining area and living room. A bright and airy bathroom can be found towards the front entrance, along with a space for the bedroom. The other living areas are located to the back and look out on the surrounding landscape from the floor-to-ceiling gable end glazing.
There's also a small veranda that's partly sheltered from the elements by the walls and roof. It's an idyllic little spot for relaxing on when the good weather arrives.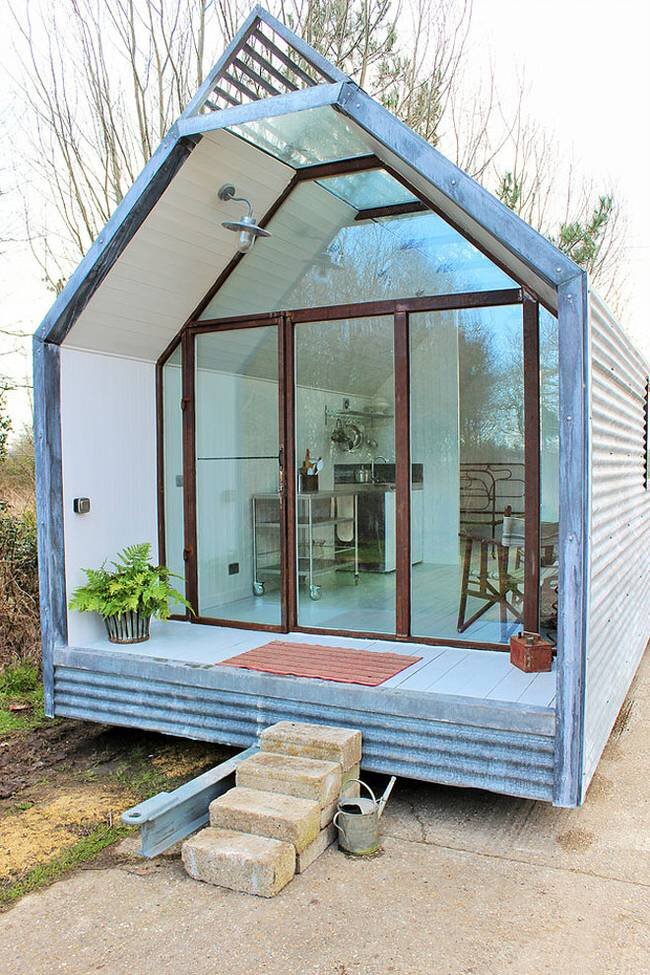 If you want one for yourself, the basic model will cost in the region of £10,000 ($14,200). Each shepherd hut is customized to the particular needs and wants of its future owner. For more info visit Thomas' website.
For more tiny houses check out Vista, a tiny home on wheels that mixes contemporary design and comfort. Or, this eco-friendly tiny house by Jeff Hobbs that cost $77,000. See all tiny houses.
Via TreeHugger
Photos: Contemporary Shepherds Huts