Designed by the Japanese architecture firm, SNARK, this building serves as a residential and commercial property. Set about an hour's drive from Takasaki city, it features a hairdressers on the first floor, and a small house on the second level.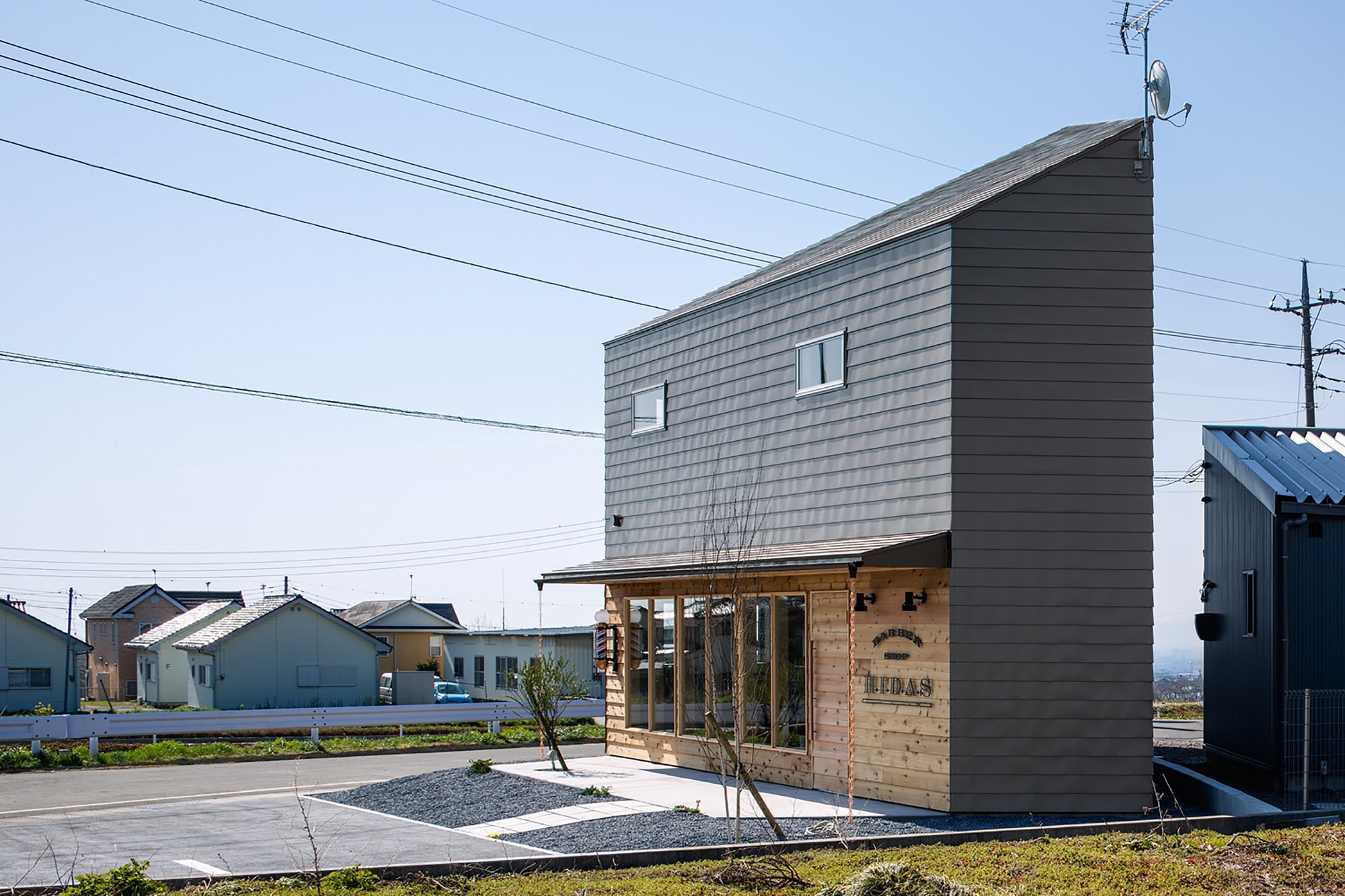 The building's footprint comes to just 624 square feet (58 square meters). According to the architects, they had to design the building in such a way so as to make it obvious that it was a store: "It needed to hold a commercial presence. Therefore, we decided to make the whole architecture as a sign."
The store on the bottom floor features windows along its length. On the top floor however, there's barely a hint of the residence (from the street view), providing privacy for the occupants. The crisp finish and form of the exterior helps to draw attention to it, whereas the interior is intended to frame the space.
The house itself is a light open space, colored by the timber rafters overhead. There's a minimalist finish throughout that helps to create an atmosphere of calm, and relaxation – it's a retreat from the day-to-day work of running the store on the level below.
The kitchen is very basic. There are no cabinets or drawers, but a few shelves, a worktop, a sink and a cooktop. The "dining area" is set between the living room and kitchen, and is defined simply by a table and chairs. The living area is the most generous space with built in storage, and a patio door leading out to a small terrace.
A separate toilet, bathroom, and washroom are found behind the living room, squeezed into a triangular space. The bedroom is found behind the kitchen and contains a rather large walk-in closet. Finally, the third level of the home, accessed by a set of ladders, leads up to a bright lofted area which can be used for storage, or even as an extra sleeping space for guests.
For more Japanese houses check out this contemporary family home that's designed for several generations. Or this functional home in Niigata called OH! House. See all Japanese houses.
Via ArchDaily
Photos: Ippei Shinzawa