Designed by Atelier Mima, this long narrow contemporary house can be found among the countryside of the Vilaine valley in France. The project has been dubbed "JJ&S.M House" by the architects and measures 969 square feet (90 square meters).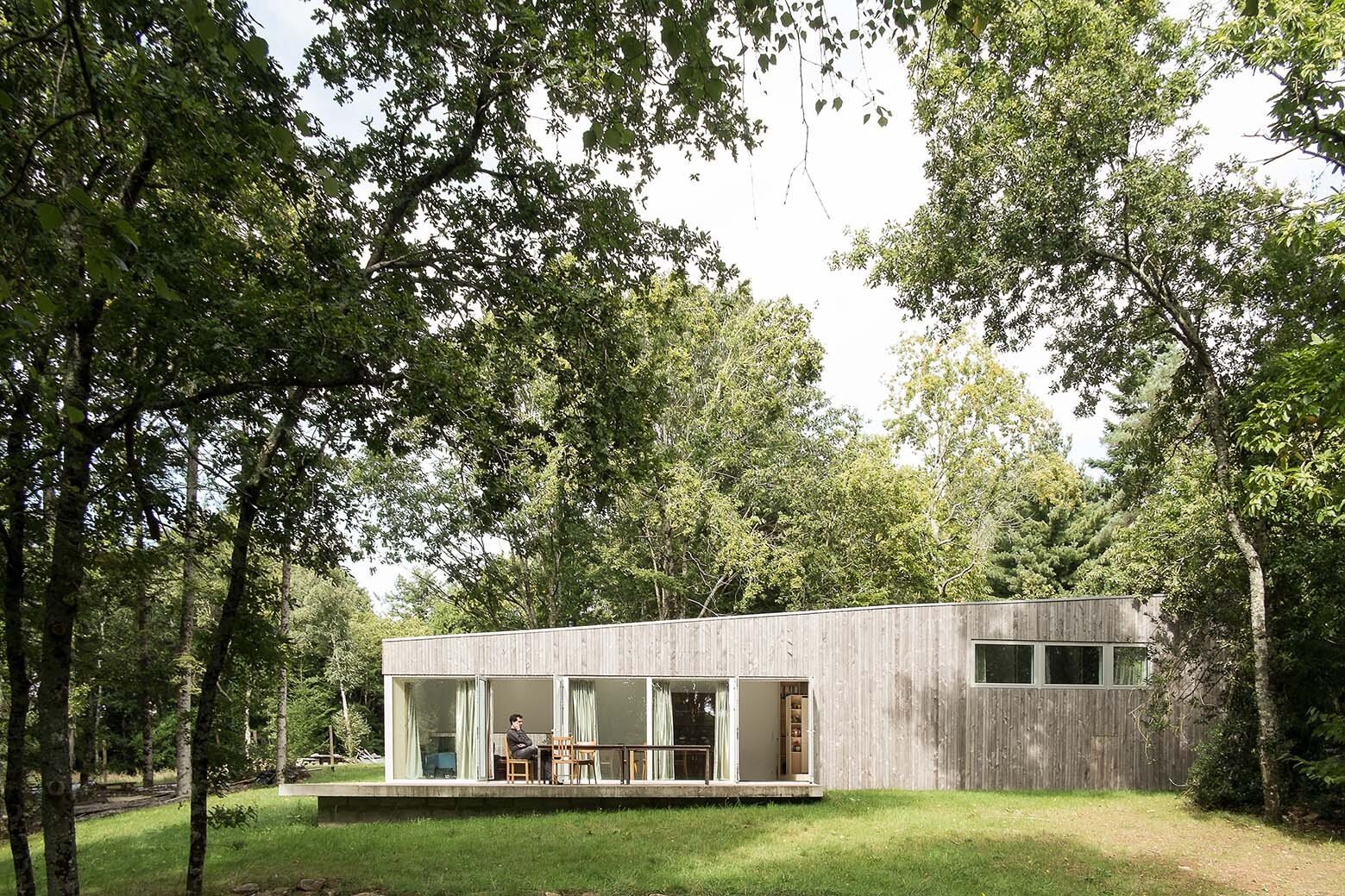 Given the scenic surroundings, the designers opted for a low-key simple structure that wouldn't detract from or overpower the landscape. As a result, the house takes on a cuboid shape with its roof line set well below the canopy of the immediate trees.
The exterior is finished in light wood cladding, and features windows that run along the length of the public living areas. In the more privates areas of the home, the windows have been placed up high to maintain privacy.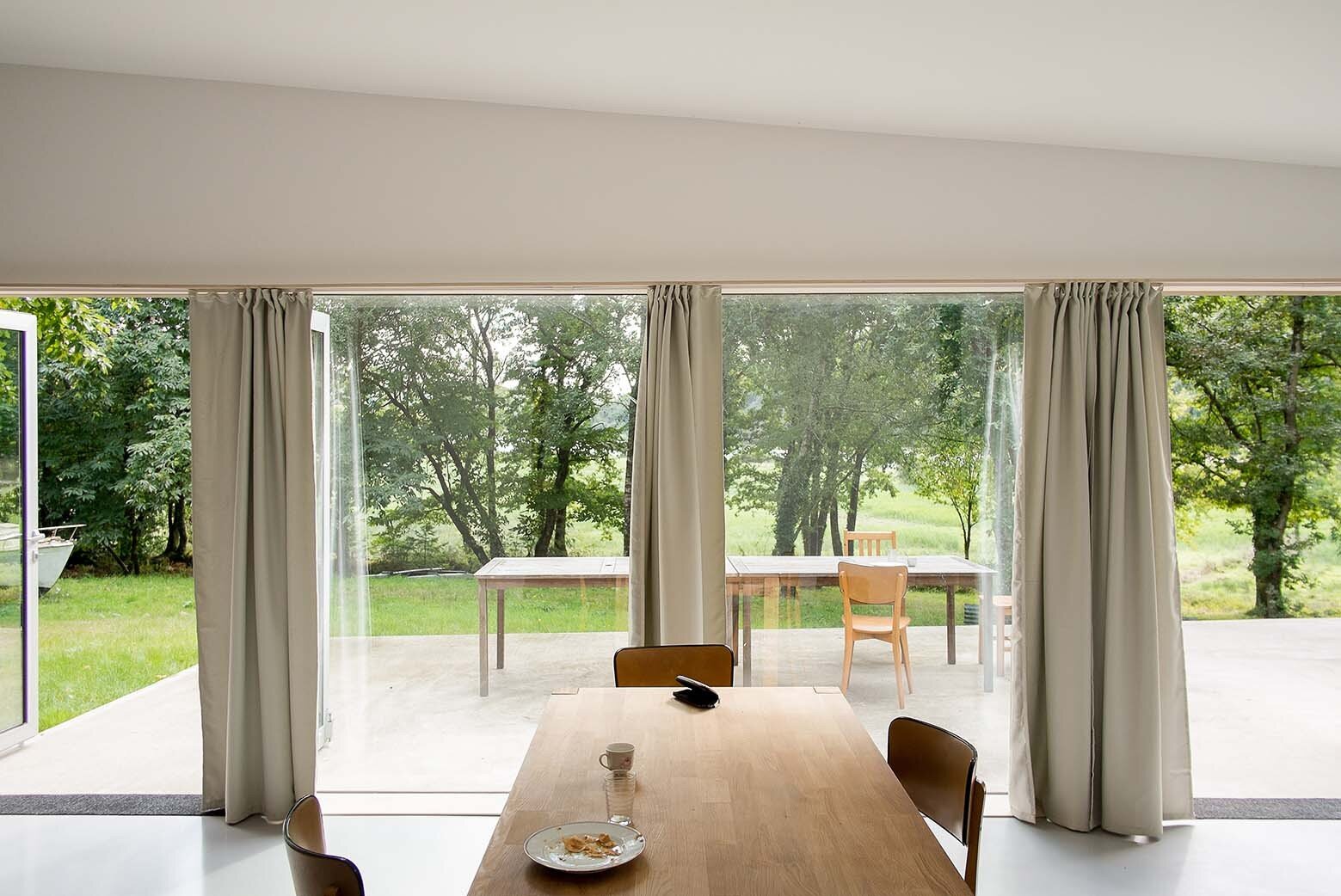 On the inside, the house is finished in a palette of white and light wood. The shared living area consists of a living room to the right, followed by a dining area and the kitchen. Relative to the length of the room, the ceiling height appears to be quite low.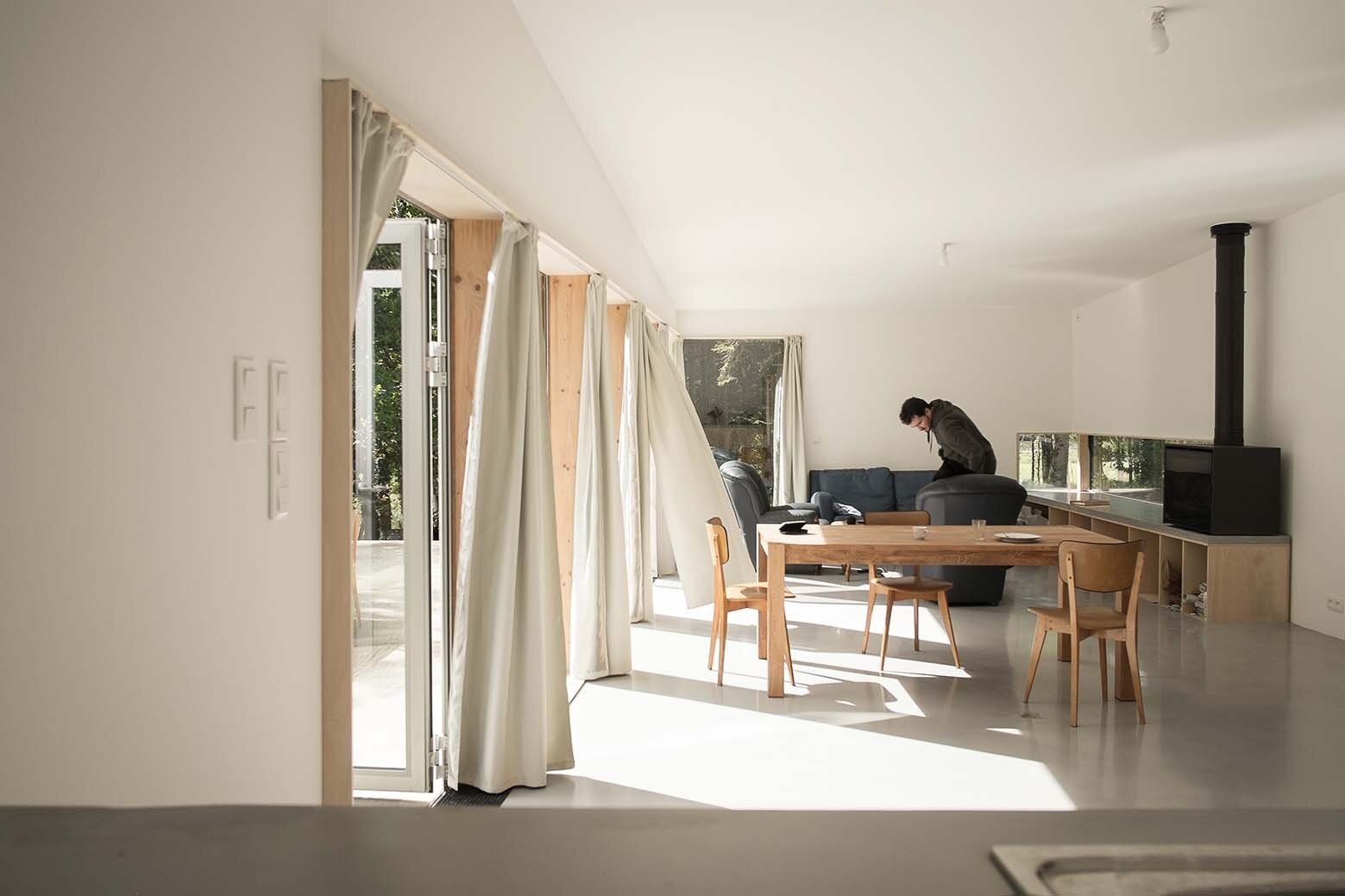 A small step-up leads to the kitchen, which is placed next to a custom-built staircase/storage unit/bookcase. The staircase leads up to the bedrooms. There are two bedrooms in total, separated by a small bathroom. Interestingly, the clothes and storage closets have been shifted to the hallway.
Sliding doors allow you to travel from the rear bedroom, to the bathroom, to the front bedroom, and finally through to the kitchen (although the final sliding door opens up on top of the kitchen counter). Given its surroundings, it's no surprise that they've included a generous exterior deck for the owners to enjoy.
For more small houses check out this home that's made from eco-friendly wooden bricks. Or, Starter Home, an affordable contemporary house from New Orleans. See all small houses.
Via ArchDaily
Photos: Atelier Mima