This contemporary house is set in Tilburg, The Netherlands. The house has been designed by the architecture firm Bedaux de Brouwer Architecten, on the behalf of a family. The family had several needs, which the architects attempted to address by creating spaces for work and play.
The house contains three stories and is found at the intersection of a street lined with houses from the 1950's, farmland with roaming sheep and a cemetery. The designers attempted to capture separate views of these varying "worlds" by rotating the orientation of the rooms, and adjusting the ceiling heights.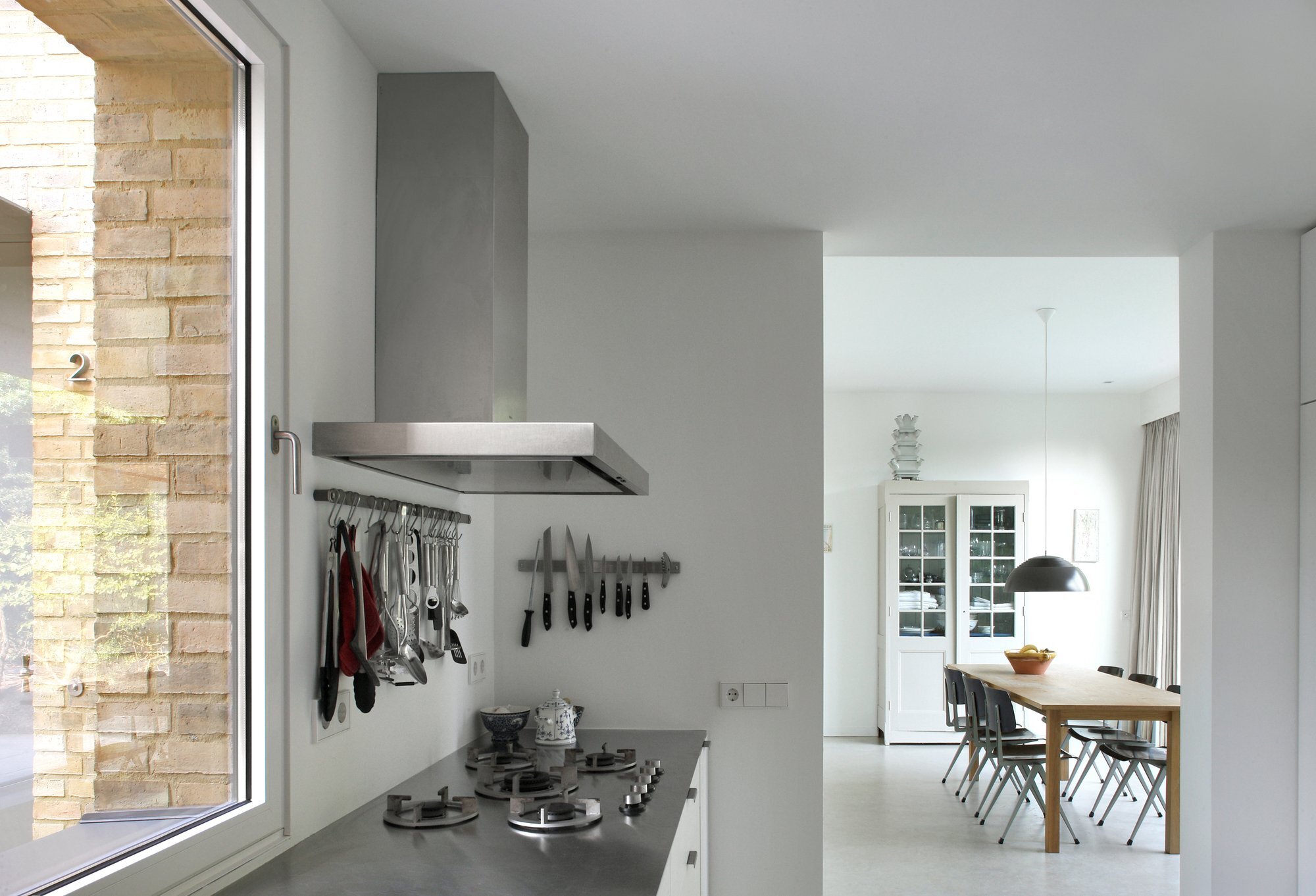 The exterior of the building is clad wholly in brick. The window openings vary in size and depth in an attempt to play with one's perceived sense of scale – the ground floor kids playroom window is actually 1.5 meter (4.9 feet) tall. I think its simple no-nonsense exterior helps it to slot into its surroundings without dominating its surroundings.
The interior is a crisp bright white space, filled with contemporary furniture pieces. The ground floor of the house contains the living room, dining room, kitchen, children's playroom, and a small toilet. The dining and living room aim to take full advantage of the views from the rear of the building with their large floor-to-ceiling windows.
The second story of the home take you to the master bedroom (situated to the rear of the building) and the main bathroom. There's also an art studio that looks out onto the street. The third and final level of the house contains three children's bedrooms and another bathroom.
This house isn't a tiny house by any means, however I believe the living areas are appropriately sized and well laid out so as to meet the needs of the family. I particularly like the exterior of the home, the clean finish and the generous, well-arranged window openings.
For more small houses check out the Happy Cheap House by Tommy Carlsson. Or this weekend cabin in Germany that's been inspired by fairly tales. See all small houses.
Via ArchDaily
Photos: Filip Dujardin