The interior of this apartment has been given a revamp with the help of architecture/interior design firm Lucas y Hernández-Gil. The two-bedroom property can be found in Madrid, Spain.
Its interior has been given a fresh look to help the occupants make the most of the small floor plan, and to help the space itself feel larger.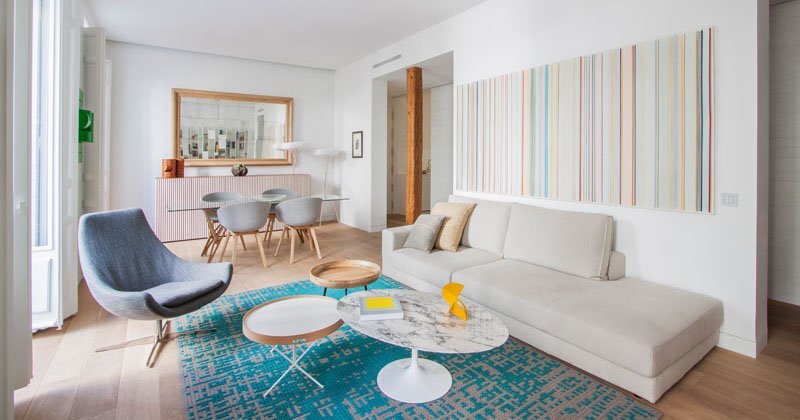 The now light and bright interior takes advantage of plain white walls, lots of large windows and patio doors and mirrors to help the property feel as large as possible. The otherwise neutral color scheme is balanced out by pops of color from the owners furniture pieces and home accessories.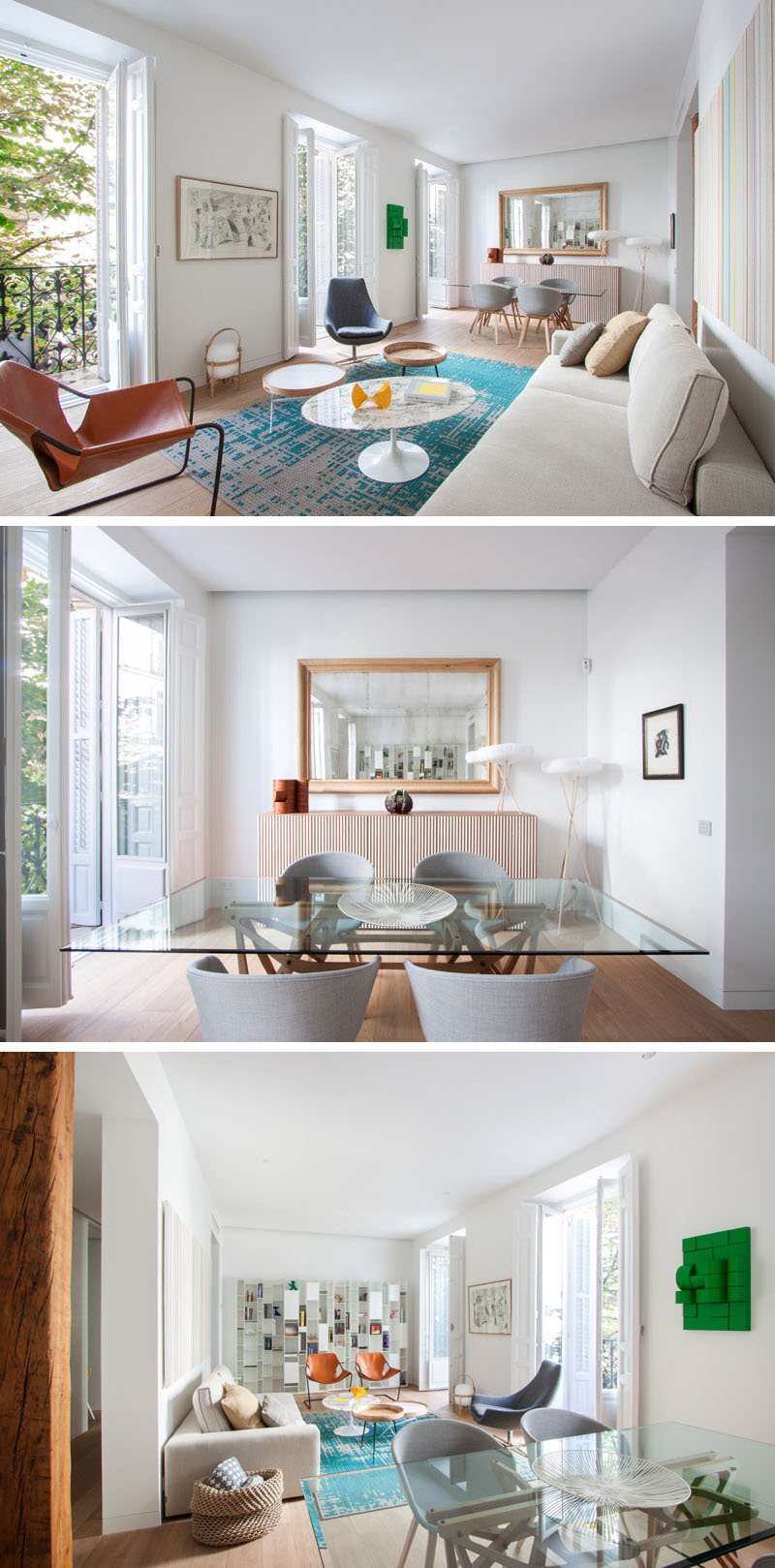 The biggest room is dedicated to the living and dining room. Its a single long room with no less than three folding patio doors. The doors open up to provide views of the street below, while also basking the room in natural light. Beyond the doors, there's a narrow Juliet balcony.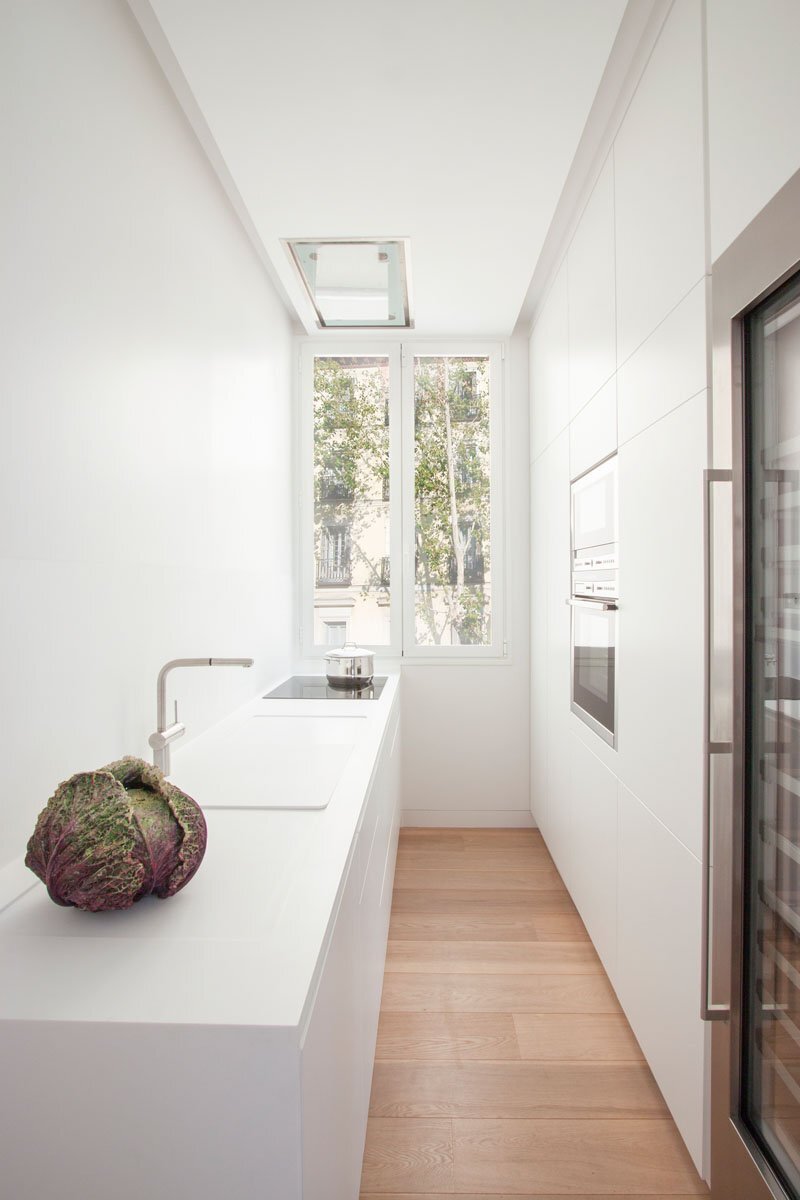 The kitchen is very minimalist. The narrow double galley set up is finished entirely in white. One side of the kitchen is mostly dedicated to storage, with floor to ceiling units and the refrigerator. A single tall window helps keep room bright (not that it'd be hard with the minimalist finish).
The bedrooms employ the same strategy as elsewhere; plain neutral finishes and lots of natural light. Although, they have extended the wood flooring up one of the walls, creating a feature wall. It also adds a hint of warmth in what could have otherwise been a cold room (visually speaking anyway).
The bathroom makes heavy use of white stone tiles, with them covered the floor and four walls. Another single tall windows provides plenty of natural light for the apartment's smallest room.
For more apartments, check out this renovation that saw one flat turned into three apartments by Batlab. Or, Flat 27A, a small Hong Kong-based property that gets a multi-functional makeover. See all apartments.
Via Contemporist
Photos: Adriana Merlo (Batavia)