Set in San Antonio, this container home acts as a guest house to a larger residence. Designed by Poteet Architects, the container features a range of sustainable design strategies to reduce its environmental impact and energy consumption.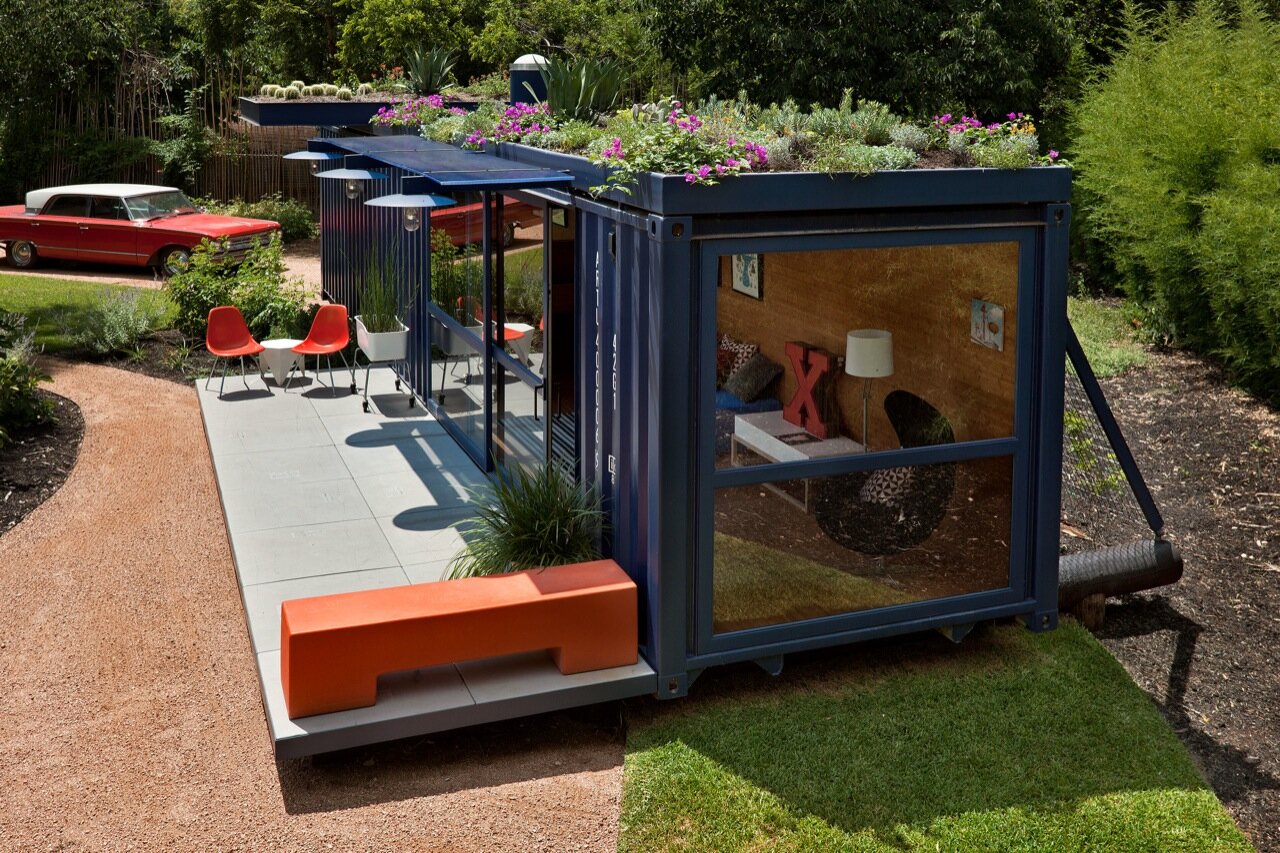 The house is set upon a foundation made from re-purposed telephone poles. The exterior of the container has been painted a playful bright blue, and the architects have extended the total living space through the use of the exterior decking. The house also seems to be braced at the back with what looks like a tubular steel section being fastened to one of the telephone poles.
The house contains some environmental sensibilities like the green roof, which allows any grey water to be reused for the roof plants. There's also a composting toilet in the bathroom. In contrast to the exterior, the interior is finished in more natural materials, with its wood-clad walls and floors. It's not evident from the interior that you're inside a shipping container – there's no hint of corrugated metal anywhere.
The brightly-colored theme from the outside continues on the inside, especially in the bathroom where the walls have been finished in a bright red. The bathroom is a simple affair with an open shower and, as mentioned previously, a composting toilet. To the right of the bathroom is a large storage space that can be accessed from the outside gable end of the container.
There's a HVAC system to provide for the house's heating and cooling. This is aided by the floor-to-ceiling sliding doors that provide both a source of natural light and ventilation. The front façade contains shading to reduce the house's dependency on active cooling during the summer.
Oddly, the interior space does not seem to have a dedicated bedroom area, but perhaps the main living space is intended to double up and serve as a sleeping space too (it's definitely big enough to). Due to the width of the container, all the furniture pieces have been arranged along the length of the building, looking outwards into the garden.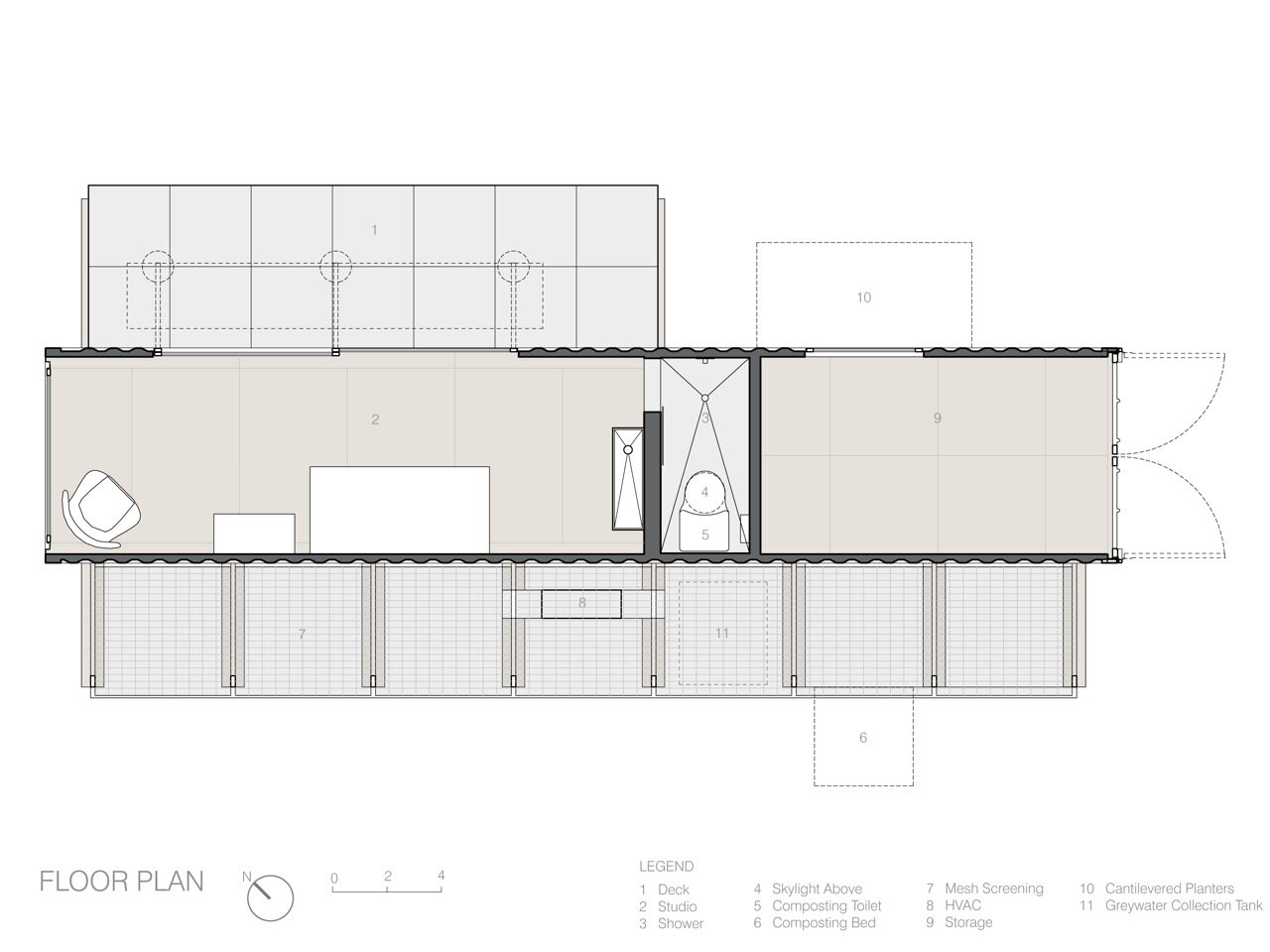 For more container homes check out this mobile shipping container that's been transformed into a comfortable, chic home by Port-A-Bach Architects. Or the 2+ Weekend House from Solvenia that's constructed from a juxtaposition of two shipping containers. See all container homes.
Via ArchDaily
Photos: Chris Cooper