This comptemorary Japanese house has been designed by Atelier HAKO Architects on the behalf of a family. The house caters for two generations of the family with separate residences split the homes four levels.
Both residences contain a living room, kitchen and dining area, bedrooms and a bathroom. There's even some space left over for storage and a hallway. Not bad considering the small footprint of the house.
According to ArchDaily the house contains just 350 square foot of usable internal space, although it's unclear if this this the square footage per residence. Judging from the floor plans, it seems likely.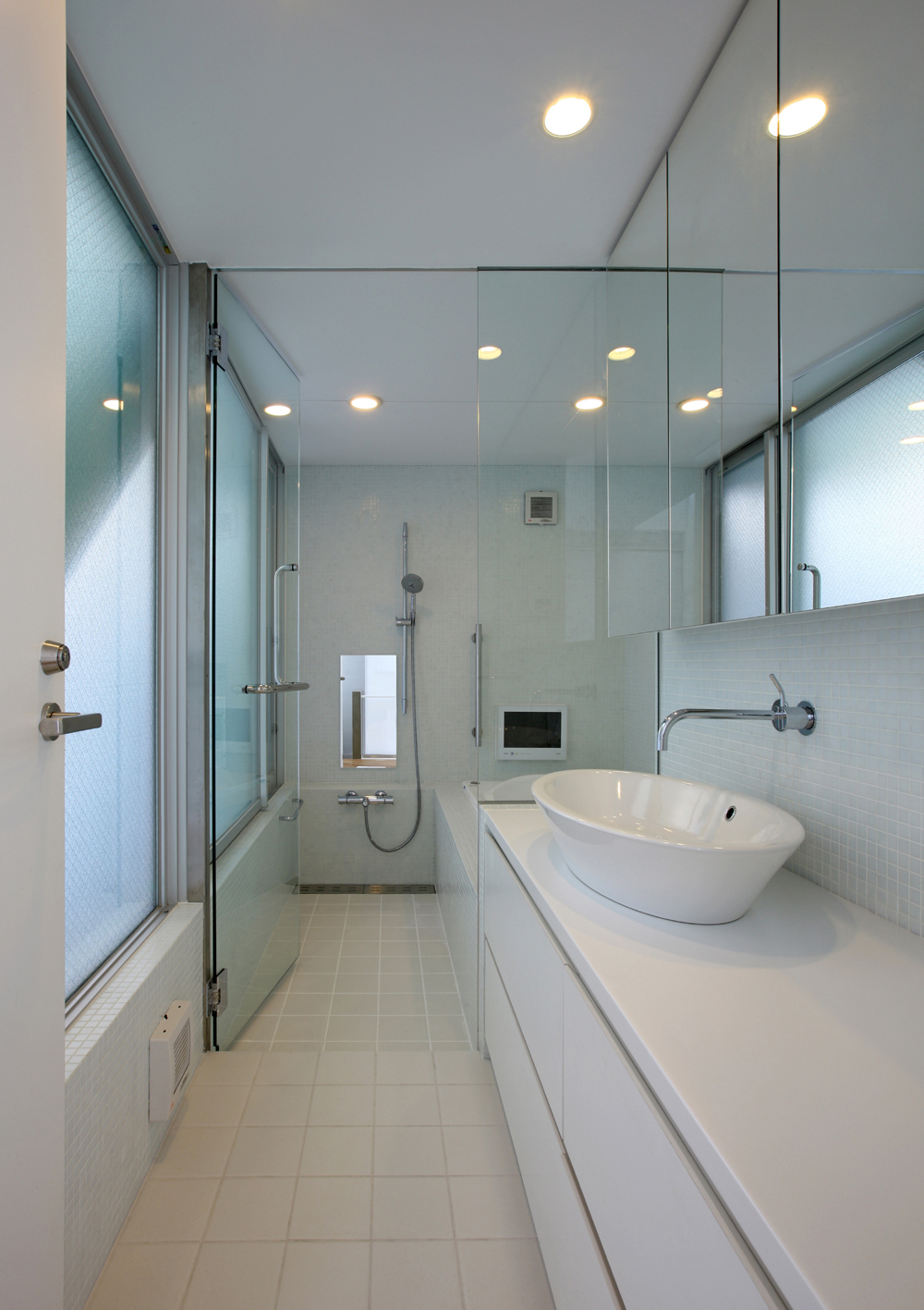 From the architect: "The site is located on a town in which single-family houses and apartments mixed, and is hard to forecast the state of environment in the future. Shape of the house is determined according to the height limit of the Building Standards Law."
The main entrance to the home is shared between the two generations, and provides an opportunity for moments of "accidental interaction".
[one_half last="no"]
[/one_half][one_half last="yes"]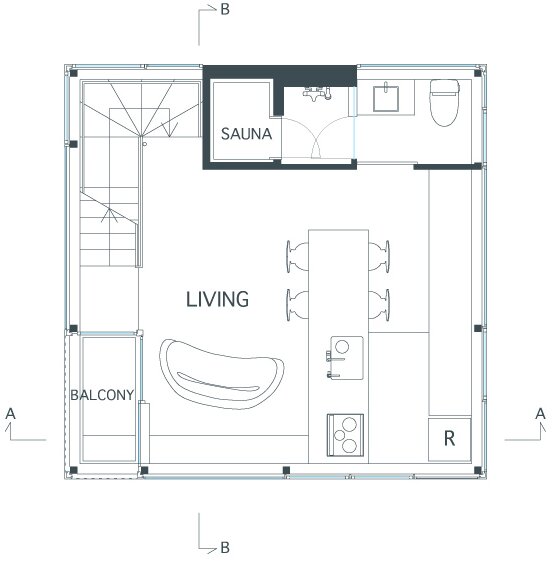 [/one_half]
The upper floor features a living area enclosed by windows that create panorama views of the exterior environment, while also creating a bright and airy room.
For more Japanese houses check out the ST-House from Tokyo by PANDA Architects, or this unusual louvred house in Kyoto by Fujiwaramuro Architects.
Via: ArchDaily
Photos: Shinsuke Kera / Urban Arts