Set in the Aki District of Hiroshma Prefecture, this new build belongs to a family and caters for both their work and home life needs. The house has been designed by local architecture firm Yutaka Yoshida Architect & Associates.
The project, titled "House in Midorigaoka", is set in a quiet residential neighborhood. Unlike a lot of the Japanese homes based in and around Tokyo, this house is set on a relatively large plot of land measuring 30 by 72 feet (9 by 22 meters).
The house itself takes up a fraction of the site, as the owners wanted a garden for their children (and themselves) to play and relax in. The interior finish is very neutral and focuses on natural materials such as wood furnishings and concrete floors. The walls and ceilings have mostly been painted white, preventing the home from becoming too stark.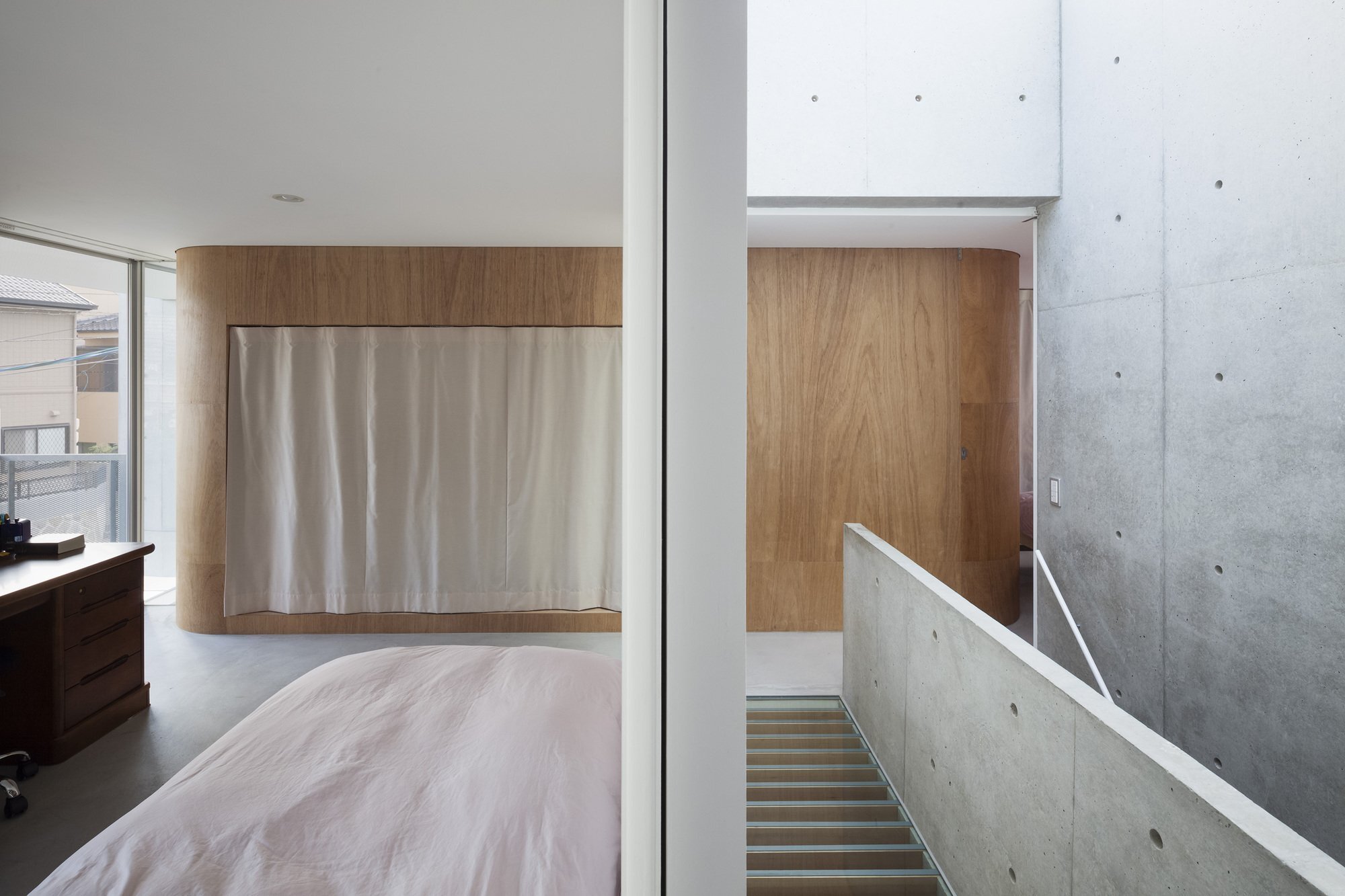 The three tiered home features a parking spot at ground level. A staircase leads up to the home's entrance, with the first floor being occupied by a spacious living room, kitchen and dining area. The living room contains a double height ceiling and is occasionally used by the owners to take yoga classes.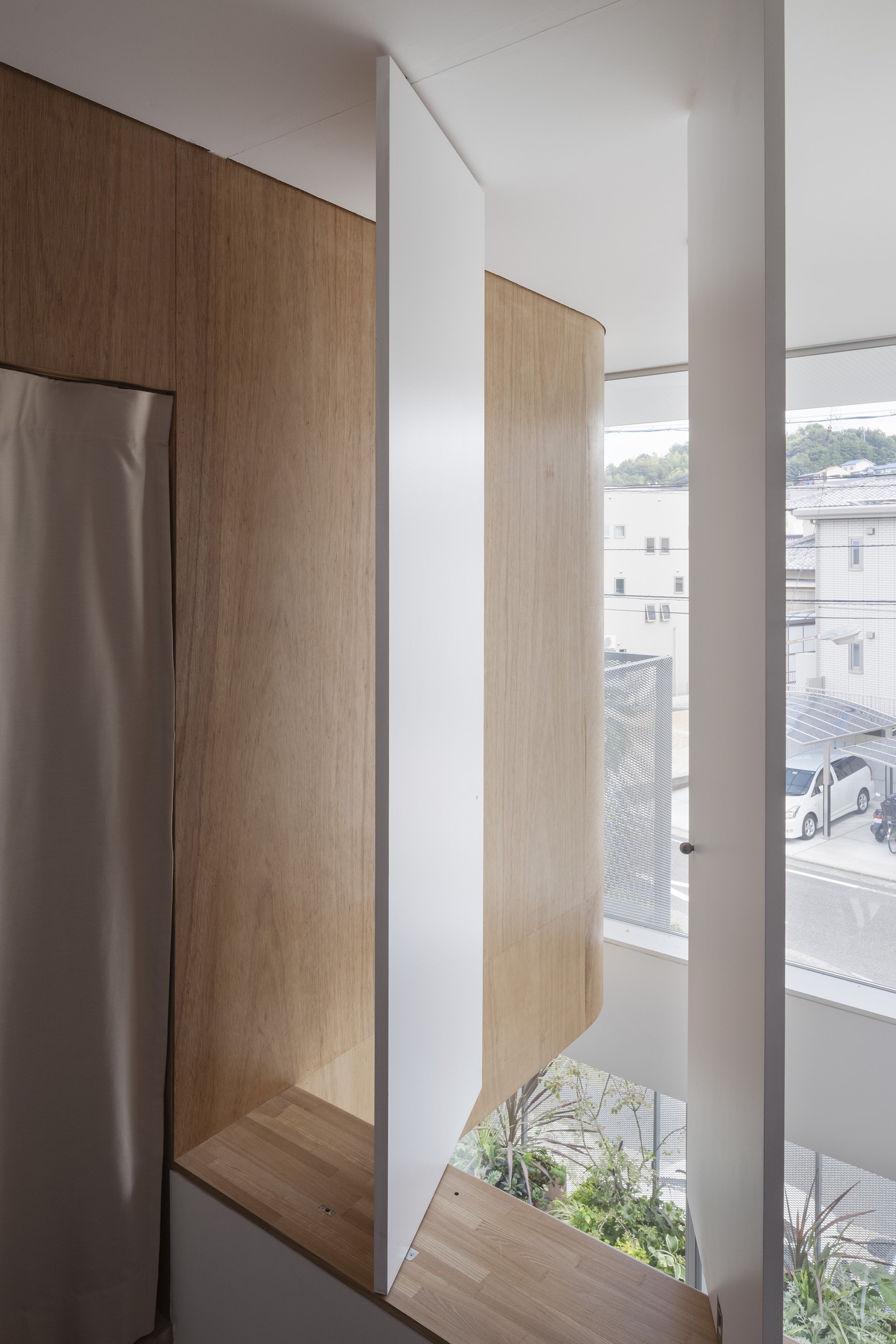 There's also a tea room to the very front of the living room, and a bathroom can be found opposite the kitchen. The second floor contains the home's bedrooms. There are two in total, separated by the staircase and the a second bathroom.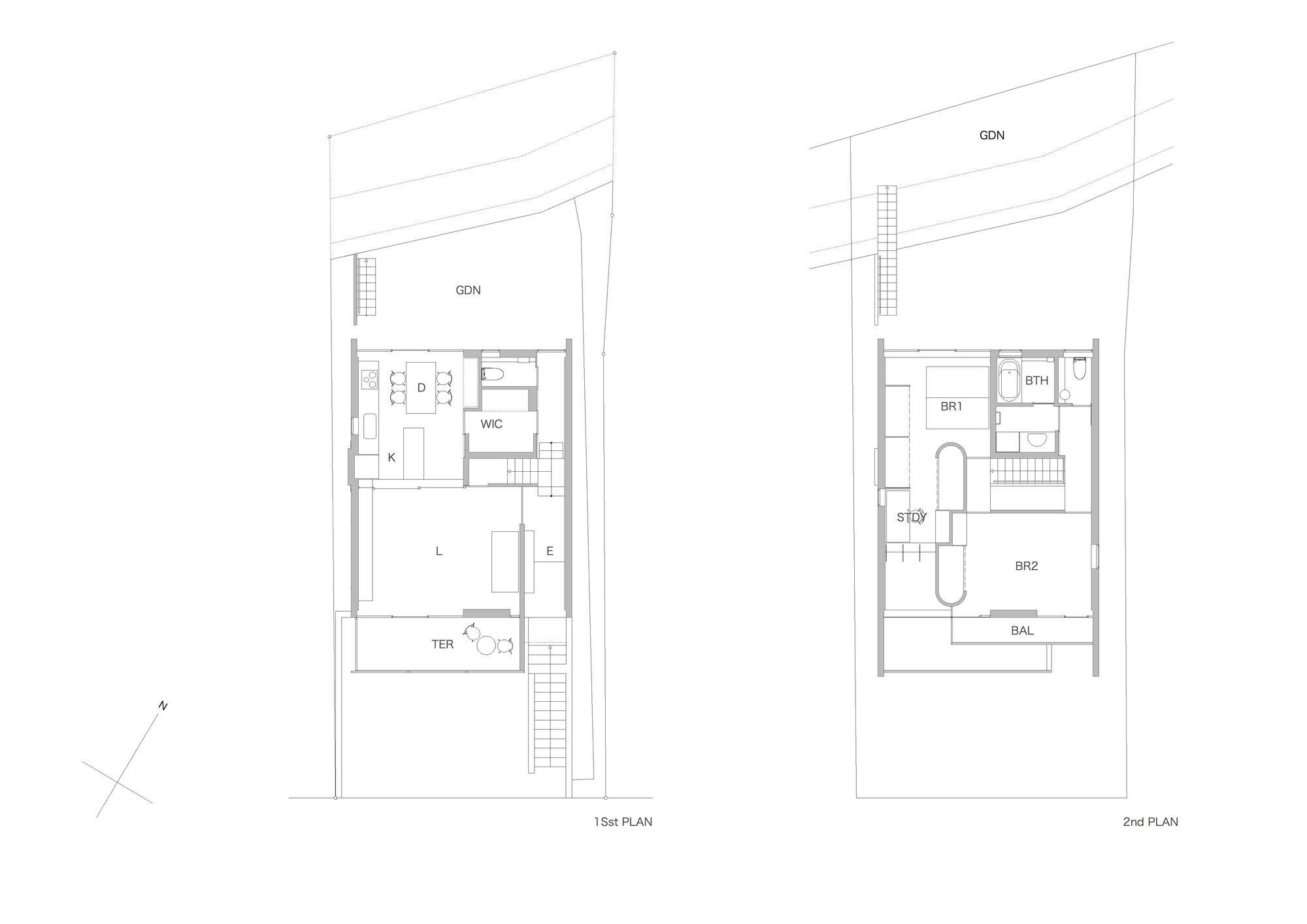 Two curvaceous closets provide plenty of storage for clothing. The smaller of the two bedrooms overlooks the living room below. Rotating shutters can be used to close them off from one another. The second bedroom has a balcony overlooking the street.
Based on previous projects, it seems more popular to incorporate a workplace into your home in Japan than in the west. Whether this is down to restrictions on the use of buildings or differing perspectives is unclear. Either way, it's good to see a house that is more than a home.
For more Japanese houses check out this family that opted for shared open plan living spaces in their home. Or, Gandare house, a narrow home in Tokyo by Ninkipen. See all Japanese houses.
Via ArchDaily
Photos: Tomohiro Sakashita