This modern micro home has been created by Cocoon9, an American company based in New York that specializes in the design and manufacture of prefab dwellings. The micro home pictured is part of a series of "plug and play" homes, all of which feature a small building footprint.
There are three models available: the Cocoon Cabin (a one bedroom home), Cocoon Studio and Cocoon Lite 20. Both the Studio and Lite 20 feature an open plan interior, with the smallest model measuring just 161 square feet (15 square meters). The units are made with a lightweight steel frame and can be clad with wood, stone or cortens steel.
Each model takes advantage of natural light with large patio doors and windows. Custom furniture and built-in appliances allow the homes to maintain their sense of space. There's also a kitchenette included, as well as a Murphy bed.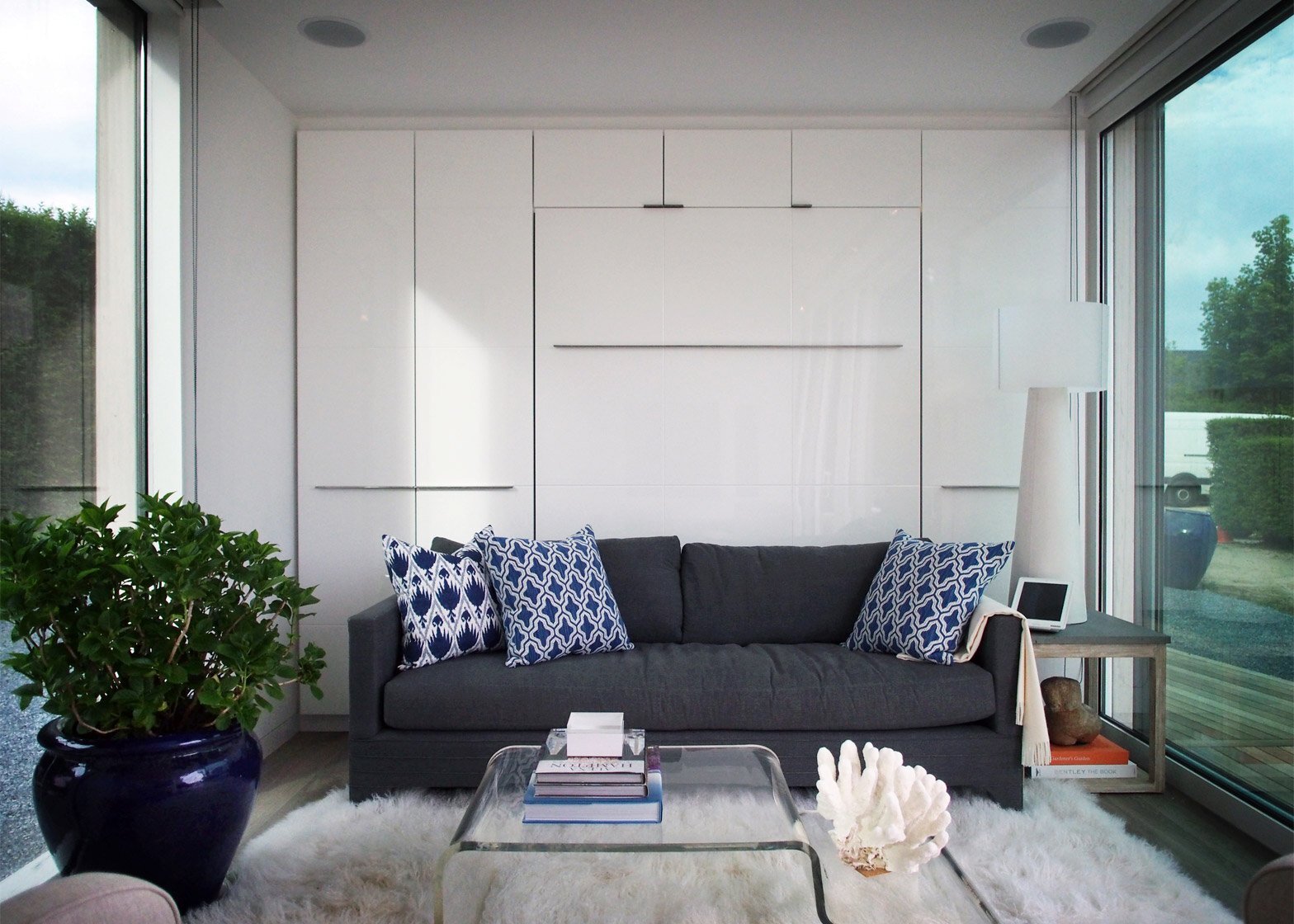 Like the exterior, the interior can be finished in a variety of materials, including bamboo and white lacquer. In terms of size, the Lite 20 is 2.4-by-6 meters, while the Cabin and Studio both measure 3.6-by-12 meters. That's 161 square feet (15 square meters) and 484 square feet (45 square meters) of living space, respectively.
The company states their use isn't just limited to housing, but could also be used as "a guest cottage, pool house, home office, artist or yoga studio, or as a second home in a city or rural setting." You also have the option of installing an exterior spiral staircase to take advantage of the roof as a space for entertaining or gardening.
The prices for the Lite 20 start at $75,000 (£52,000), while the larger Cabin and Studio start at $225,000 (£158,100). Note that buyers will also be responsible for the creation of the foundation, electrical and water utility connections, shipping, and crane rental costs.
For more prefabricated houses check out the Alpod, a modern modular home by Aluhouse. Or, Vimob, a 35 square meter prefab home from Columbia. See all prefab homes.
Via Dezeen
Photos: Cocoon9