Titled Chronos House, this steel clad home can be found in the region of Pinamar in Buenos Aires. The house has been built as a family holiday home, but the project also includes a guest house.
Local architecture firm Moirëarquitectos were enlisted by the family to create the dwelling. When approaching its design, they focused on developing a flexible space formed with quality materials and a connection to the outside world.
Chronos House is set on a sandy strip of land surrounded by conifer trees. It's this environment that the architects wanted to capture from within the home, providing viewpoints from every room. The house is spread over a single level of 926-square-feet (86-square-meters).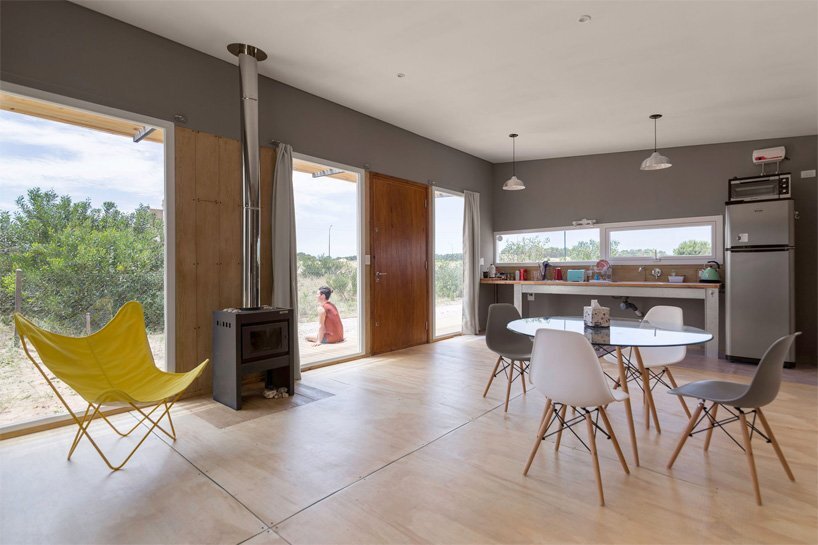 The exterior of the house resembles a shipping container thanks to its corrugated steel sheathing. The interior is made up of neutral tones and finished in grays and whites, with OSB sheeting acting as the backdrop for a feature wall. The flooring is made up of large tiles that seem to continue through to every room in the house.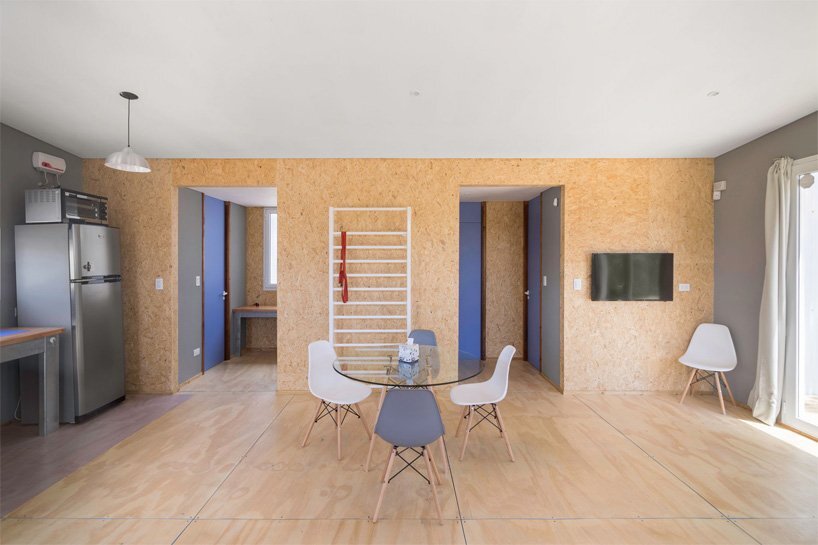 While no floor plan is available, we can see that the bulk of the home is dedicated to a large opening plan living/dining area and kitchen. The other rooms, such as the bedrooms, bathroom and study are all access from this central living space. The study is placed in what is essentially a large corridor, connecting each of the rooms.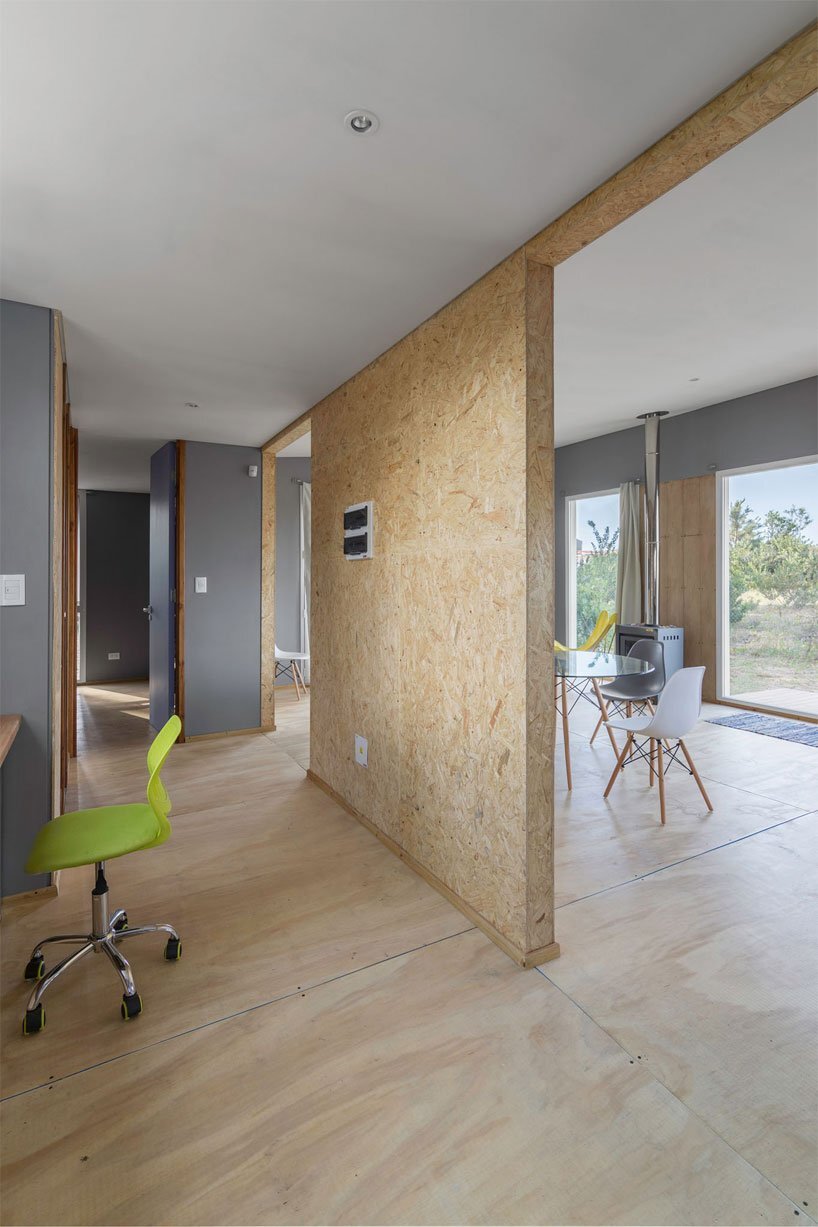 The structure of the house is composed of a steel frame, into which several layers where incorporated (such as the insulation, and water proofing). By employing steel construction they were able to reduce the construction time frame for delivery, and on-site waste.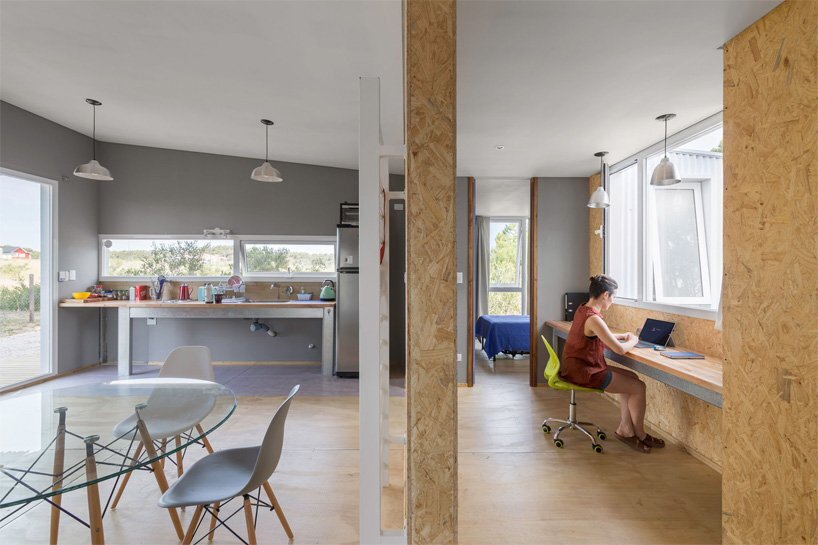 To help regulate internal temperatures, they've attempted to take advantage of cross-ventilation. The house is also raised off of the ground level and built on a lightweight foundation in an attempt to minimize disruption to the land.
For more retreats check out Balnarring Retreat, a multi-purpose getaway that overlooks a pond. Or, this garden house by Caspar Schols which features four different living arrangements. See all retreats.
Via DesignBoom
Photos: Ramiro Sosa