In need of a weekend retreat? If France isn't beyond your reach, you may want to check out Châteaux Dans Les Arbres (Castles in the Trees), a unique retreat made up of four luxurious treehouses. The treehouses were designed by Rémi Bècherel of Nid Perche and were built using wood from a sustainably managed forest.
Châteaux Dans Les Arbres is like something out of a fairy-tale. Located in the region of Périgord, its set on the site of a ruined fortress that can be accessed by crossing a wooden footbridge over a moat. Its vantage point offers stunning views of the surrounding countryside.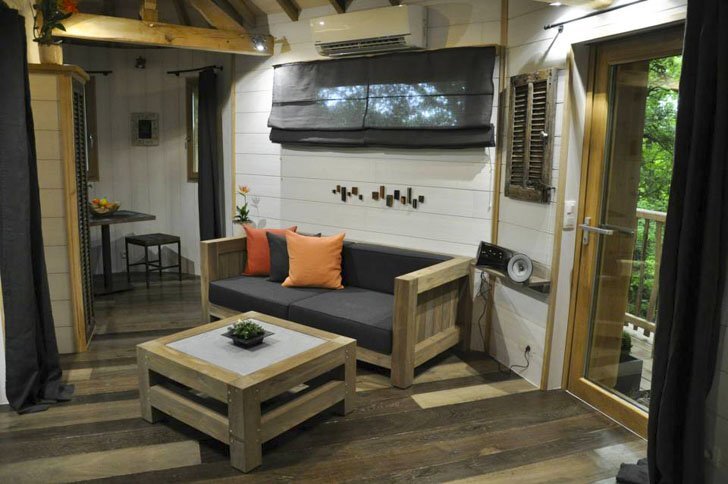 The treehouses themselves come with an array of luxuries – stone fireplaces, rooftop hot tubs, and Finnish saunas. The site has four different treehouses to choose from, each of which varies in size and the number of people they can accommodate.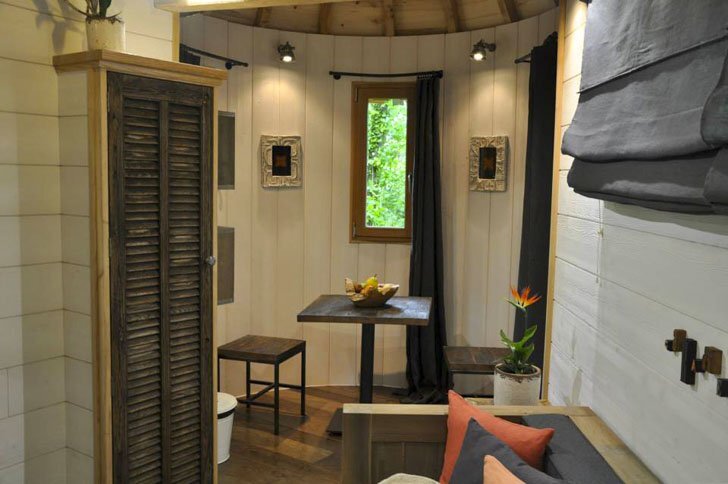 Treehouse Cabone Monbazillac can be found on the edge of the forest, overlooking the nearby tourist attraction, Castle Biron, and is themed with "antiquities from the empires of Asia." If you're intending to take a family vacation, Cabane Milandes would be more up your street (or in this case, tree). Cabin Milandes can comfortably sleep up to 6 people, and is finished much more traditionally with the timber structure being the showcase.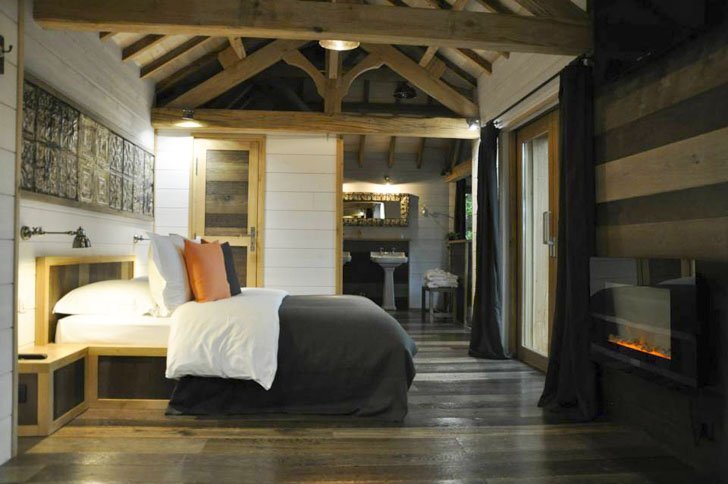 If extravagance is your thing, look no further than Cabane Hautefort with its beautifully clad towers and wings. The structure partially envelopes a 100-year-old oak tree, bring the forest into the living quarters. The interior features a mix of ironwork and wood craftsmanship. This treehouse also contains a large space and a small but fully functional kitchen.
The fourth and final treehouse is Cabane Puybéton, the "crème-de-la-crème". Its features an overflow spa, Finnish sauna, an open plan interior with a bedroom, living area, and a bathroom with a walk-in shower. The treehouse is contains also a stone fireplace, making it a popular option for those on honeymoon. At €265 ($363) a night it's the most expensive of the treehouses.
To me, any sustainable building efforts here have been diminished by the over-the-top lofted luxuries. The scale, and grandiose nature of the treehouses is impressive though.
For more treehouses check out this quiet retreat in Germany by Baumraum that's set in the middle of a pond. Or for another luxurious high-end treehouse have a look at this James Bond inspired getaway. See all treehouses.
Via Inhabitat
Photos: Chateaux Dans les Arbres