This tiny mountain hideaway, called the Charred Cabin, can be found in Santiago Chile. The cabin sits along a winding road that, prior to the automobile era, served as a link between the capital and the Coastal Range port. As such the area is home to a number of historic sites, monuments, and abandoned gold mines.
The diminutive Charred Cabin is just 15 square meters in size (161 square feet), and was commissioned by a couple who are aiming to use the cabin as a getaway from their day-to-day lives in academia. The cabin was designed by local architect Nicolas del Rio, who was provided with a short brief and a small budget.
The clients brief was short and simple, to create a space where two people could eat, sleep and read. It goes without saying that the architect was also required to take advantage of the amazing scenery and provide various viewpoints from the cabin.
There are two main "look-outs" from within the cabin. The first can be found on the first level; a single window on the front face of the building. The second is found in the loft, which features a number of windows around its perimeter, providing panoramic views of the mountain range.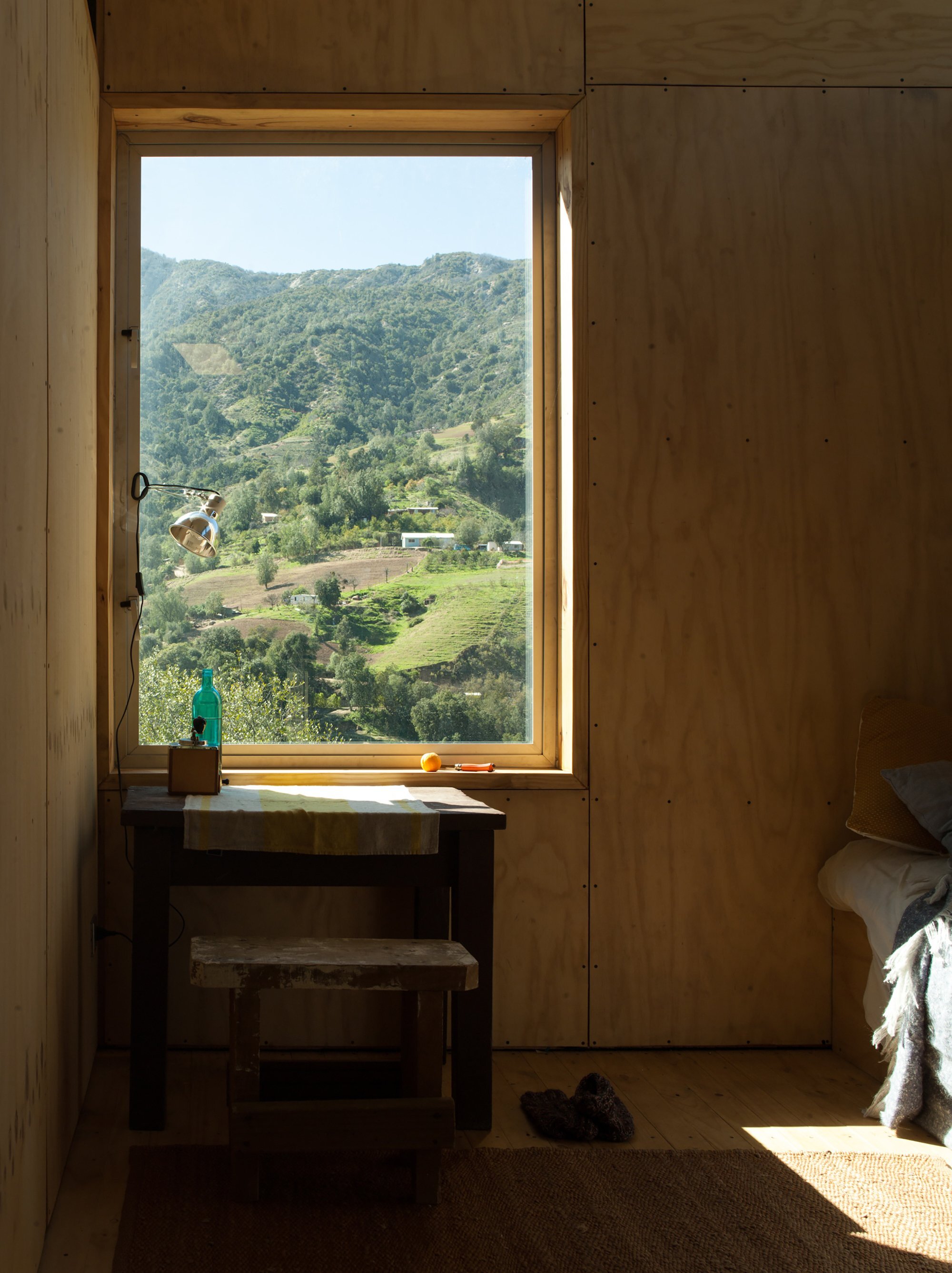 The first floor of the cabin contains the kitchen, bathroom and main living area. A small closet for clothing and storage of items can be found behind the black metal ladder that leads to the loft. The interior has been finished throughout in a light plywood, unlike the black exterior timber cladding.
The structure of the cabin itself is actually composed of SIP panels. The panels allowed for quick construction on site, and required only three people to complete it. All in all, it's a beautifully finished and simple little space, set in an amazing landscape.
For more cabins and retreats check out Seelenkiste, a flat pack getaway from Allergutendinge. Or, this small cabin in Czech Republic that's half perched on a rock. See all retreats.
Via ArchDaily
Photos: Felipe Camus