Designed and built by architect Caspar Schols, this unique garden house can be expanded and collapsed thanks its double layer of "walls" that are set on runners. It's set on a picturesque site in Eindhoven in the Netherlands.
The garden house has been created by Schols' mother, who wanted a flexible building that could cater as a space for relaxing and entertaining in. However, Schols' list of possible uses goes way beyond these two requirements.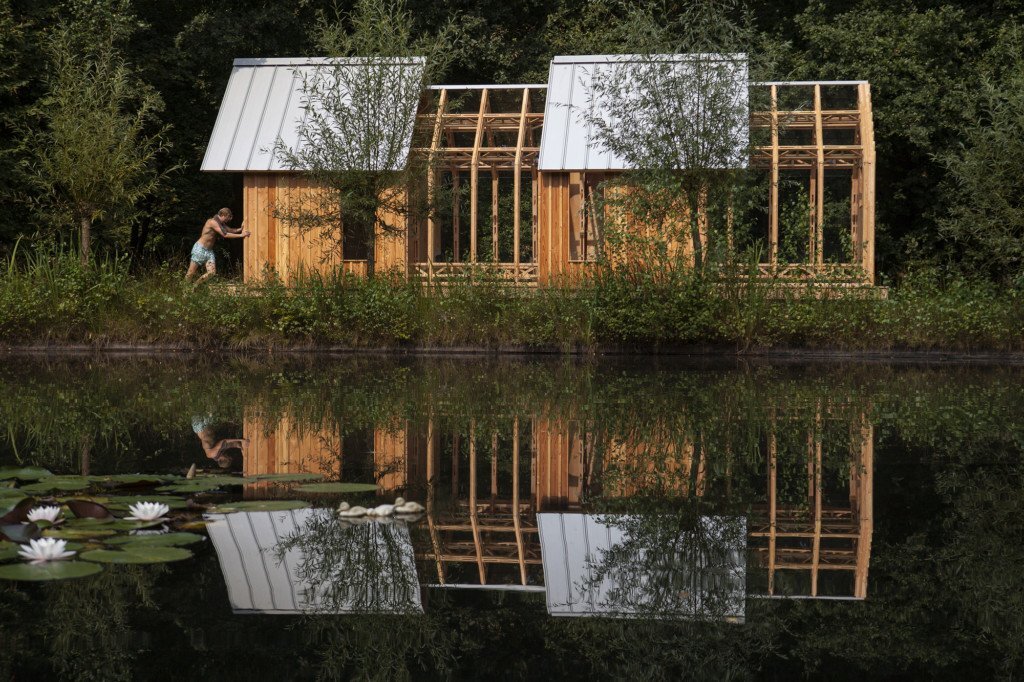 His mother provided him with an expansive wish list, which included specific details like creating a place to write, to throw large diner parties (for 25-30 people), to act as a spot for camping and to cater for overnight guests. The result is, when collapsed, a 20-by-13 feet (6-by-4 meter) structure.
Separating the various layers of the garden house from one another can expand the structure to almost 39 feet (12 meters) in length, giving it a total internal area of 484-square-feet (45 square meters). A lot of the components were assembled by Schols himself over a period of 4 months.
Once the prefab components were completed, he and his family and friends helped to raise the structure. It took another two months after this to complete the dwelling. It makes great use of wood, both inside and out. The exterior is finished in a board and batten style.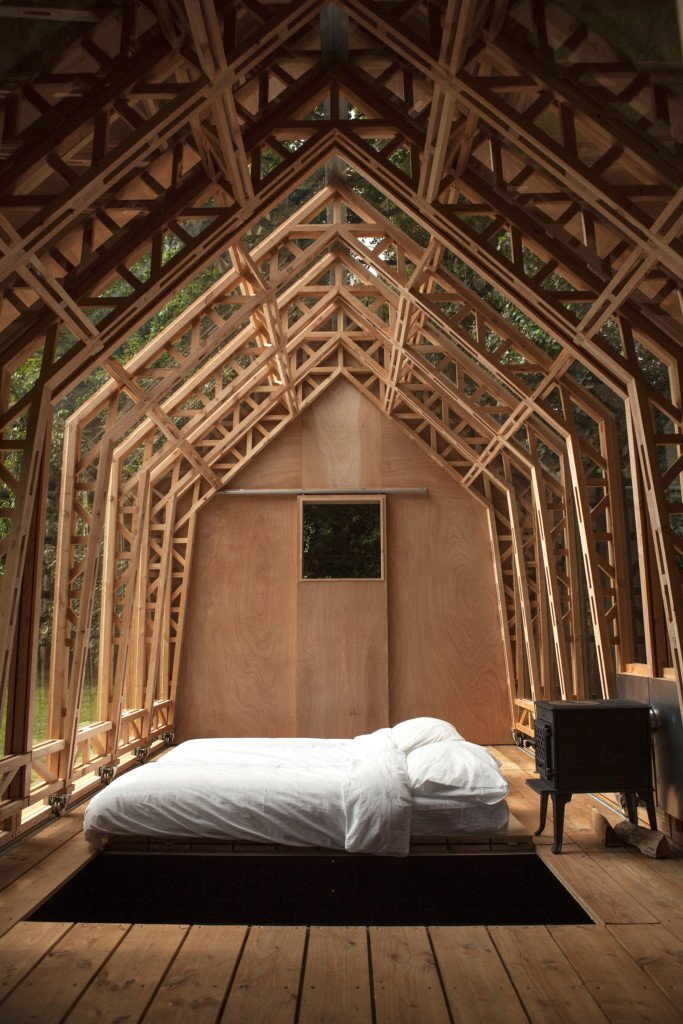 The interior is relatively plain in its finish. Instead it's "decorated" by a the wooden truss members that form the internal wall and roof. The internal wall is clad with poly-carbonate sheeting, allowing the house, when opened, to draw in lots of natural light, while still sheltering the occupants from the elements.
At its center, there's a small freestanding wood-burning stove. It's more than capable of keeping the place warm during the winter months. Because the house is set on a raised base, it's able to accommodate a series of storage compartments under the floor boards.
Local regulations stipulated that the garden house should be no more than XXX-square-feet (25 square meters) in size, which it is, when the various layers are collapsed. The project was completed on a budget of 20,000 euros. Not bad for such a flexible space.
For more retreats check out Nest, a small family cabin that overlooks Lake Superior. Or, this contemporary getaway that hangs over the sea in Manshausen Island. See all retreats.
Via ArchDaily
Photos: Jorrit't Hoen