This small house is located in one of Tokyo's built-up residential districts. The project, dubbed Casa O, is completely surrounded by other buildings – you can only access it through an alleyway.
A local architecture firm by the name of Takahashi Ippei Office took on the challenge of working with the spacial constraints, and limited access. The result of the renovations is a calming home that doesn't try to shy away or hide evidence of its location from the occupants.
The work was carried out for a retiree who wanted to live within the city limits but still enjoyed the seclusion that sheltered property provided. They had an area of 517 square feet (48 square meters) to work with and the architect attempted to remain sensitive to the building's history and character throughout the process.
The windows openings provide outward views of adjacent houses. How to incorporate those openings while balancing privacy and light levels was a particular challenge. Windows which weren't facing other houses' windows, were enlarged to provide snapshots of the neighborhood.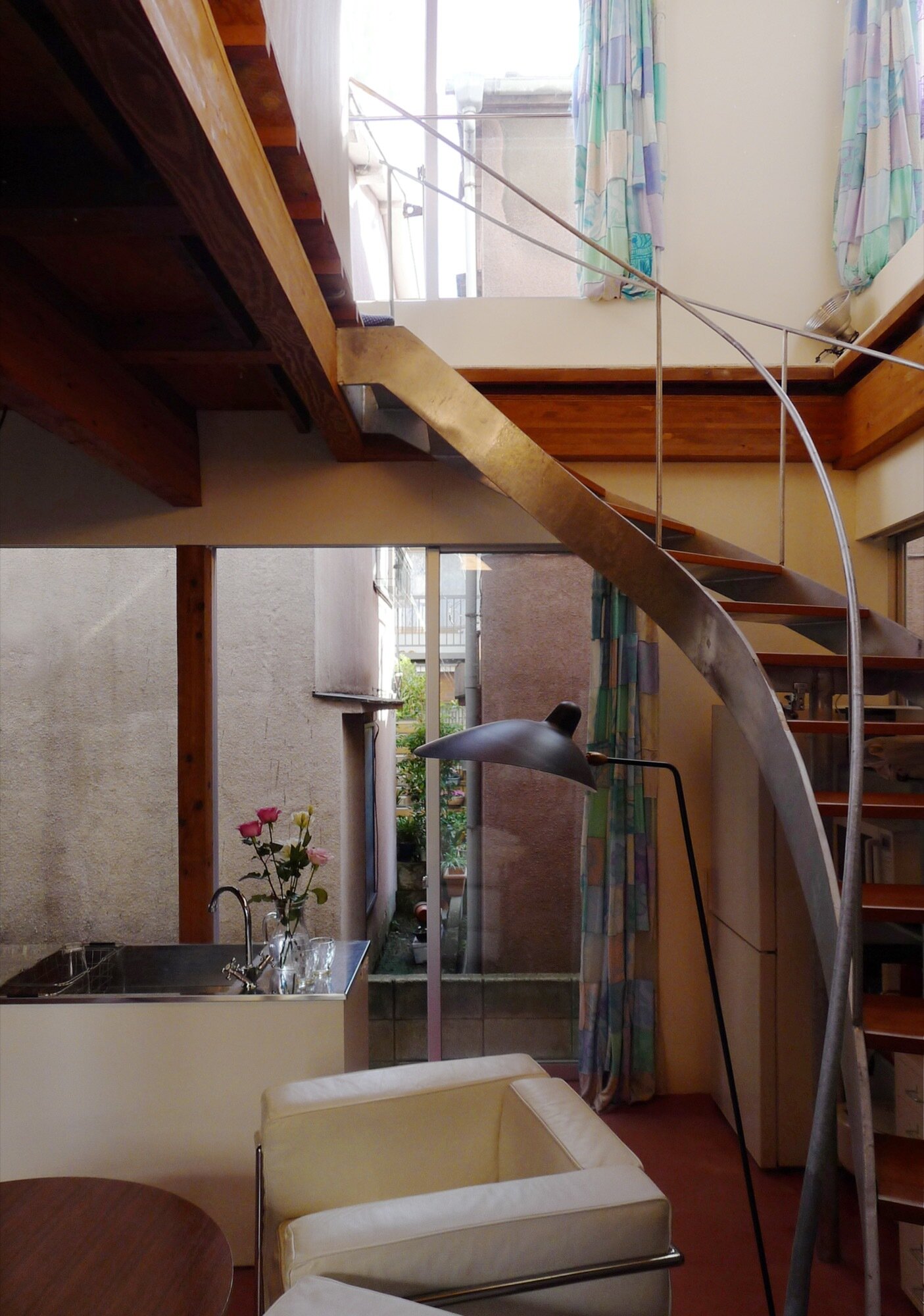 According to the architect, this significantly changed the "in-house environment", and the overall layout of the home start to take shape after this. To make the best use of the available space, they settled on an open plan layout with the aim of making "someone inside really sense their surroundings wherever they might be in the home."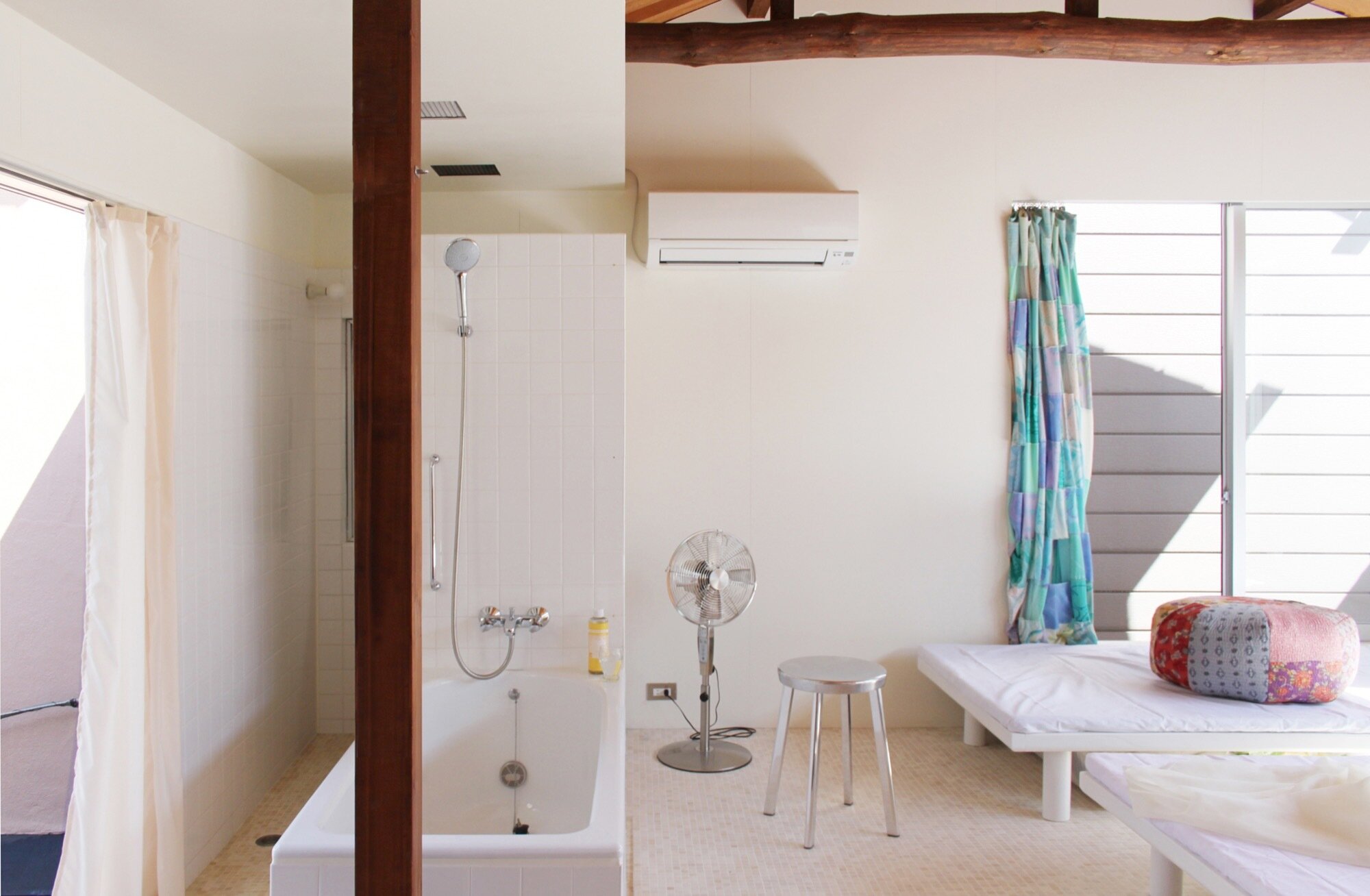 The first floor is occupied by a cozy living room/dining room, with a substantial section of the floor plan being dedicated to a walk-in storage closet. The kitchen is set with in a self-contain island, and a downstairs toilet can be found next to the entrance.
The most striking element to the redesign is the sweeping staircase. It's been made from steel and gentle glides from one level to another, taking you directly into the open plan bedroom and bathroom. From the architect: "Until now, when we made plans to live in cities, we lived our lives by dreaming up fantasies… this project strives for a more liberated living environment in a city."
For more Japanese homes check out House in Hommachi, a 3-meter-wide home from Tokyo. Or, ST-House by Panda Architects, another tiny home that's been built on an awkward plot. See all Japanese houses.
Via ArchDaily
Photos: Iippei Takahash