This project, titled Casa MA,saw the restoration of a flat from Madrid, Spain. The redesign was undertaken by the Spanish firm PYO Arquitectos that was founded by French architects Ophélie Lespagnol and Paul Pastre while studying in Madrid.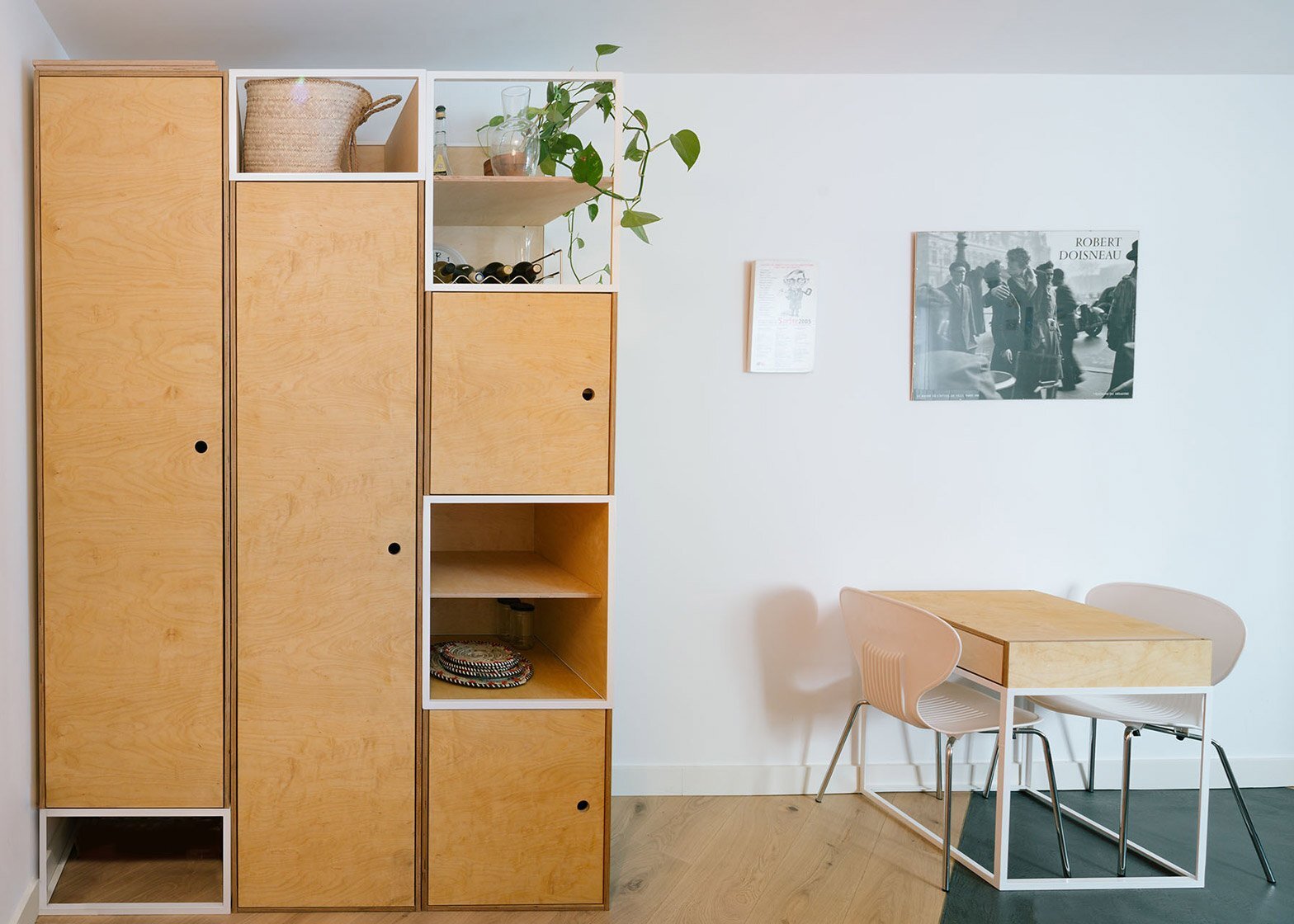 The residence contains an 861 square foot (80 square meter) floor plan, which is by no means small, especially for an apartment. As with most apartment redesigns, they aimed to create a brighter, more spacious environment for the occupants. To achieve this they removed several of the partition walls, opening the rooms to one another.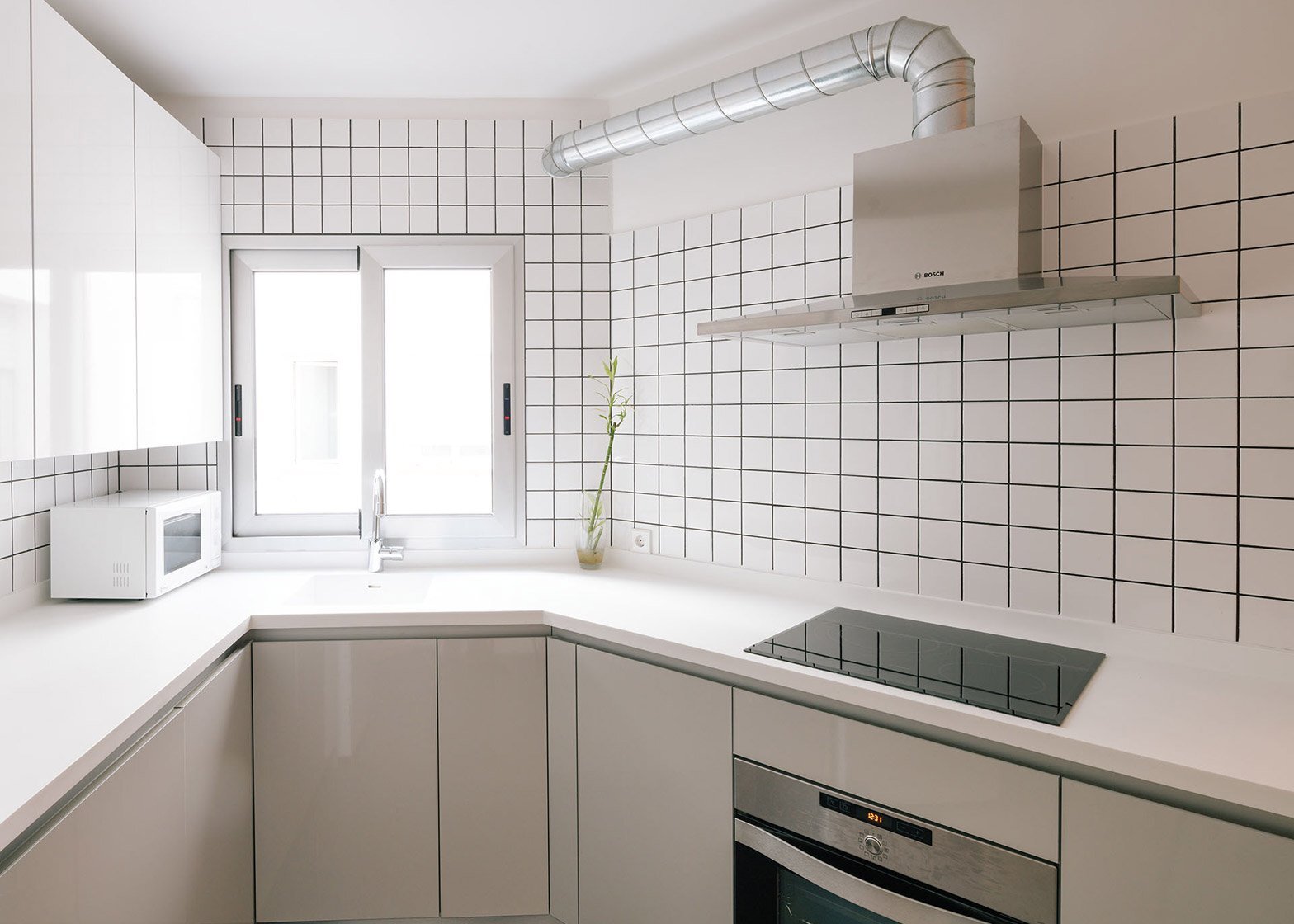 From the architects: "Before the renovation, the apartment had a dark entrance and dark corridor giving access to a sequence of small rooms. The main objective of the project was to provide natural light to the entrance hall and the corridor, and to bring the kitchen closer to the living room."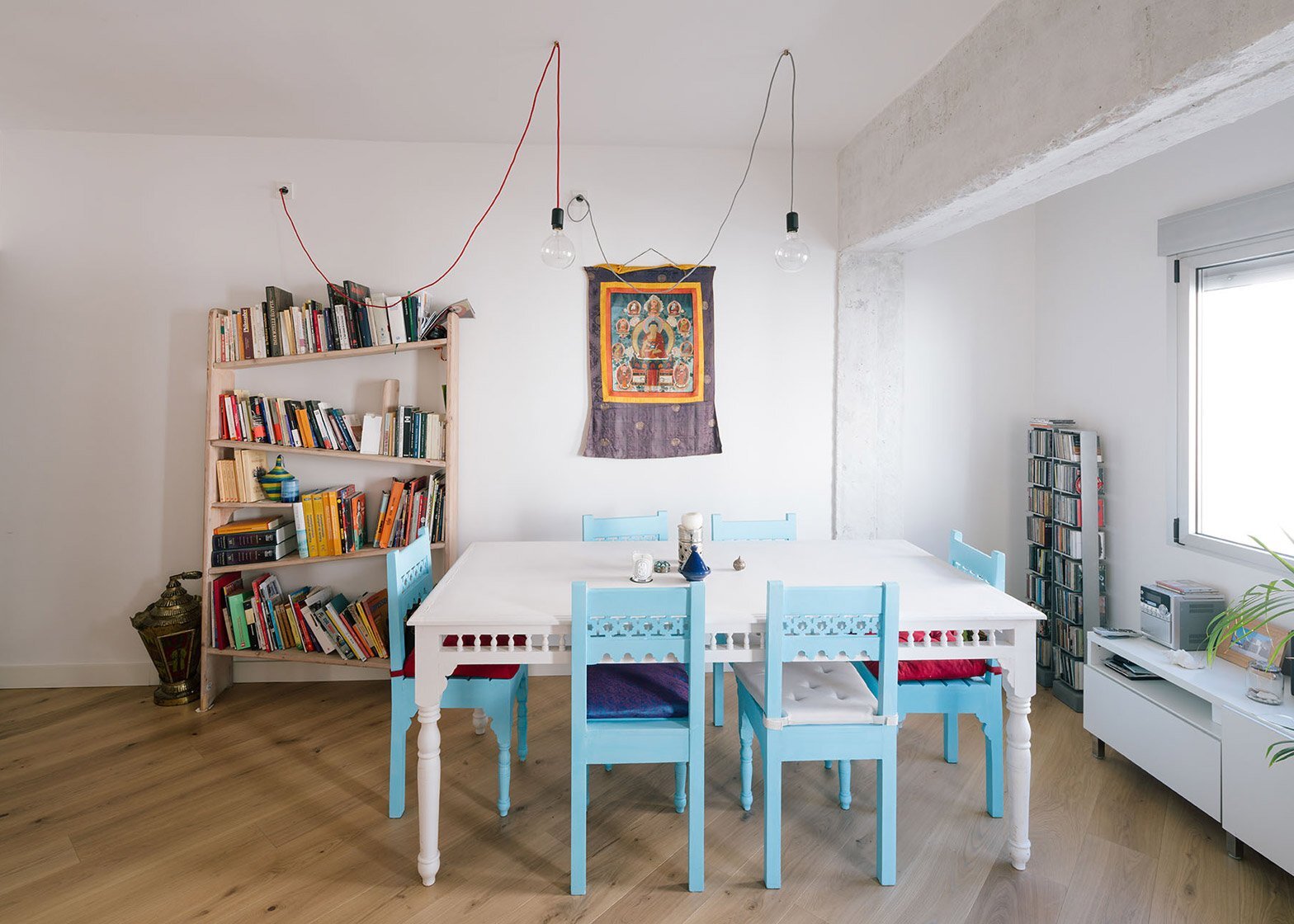 The layout was then simplified, with the living areas placed in a sequential pattern. The living room and dining room were combined by removing a partition wall between them, while the kitchen was moved in an attempt to bring the main living areas closer together.
The entrance is found to the right of the plan and leads into the hallway/kitchen. The home's first bedroom can also be found at this end of the home, hidden by a wall that juts out at a 45 degree angle. The bathroom follows with two separate toilets, one of which contains the home's shower.
The master bedroom is found adjacent to the bathroom, while the main living/dining room is placed at the very end of the corridor, allowing it to take advantage of the large end bay windows. There's also a small, semi-enclosed, exterior balcony.
For more apartments check out Bazillion, a monochromatic makeover by YCL Studio. Or, Parais@, another apartment redesign, but this one features glass partition walls. See all apartments.
Via Dezeen
Photos: Miguel du Guzman