Despite the awkwardness and challenges of converting shipping containers into fully functional homes, some companies (and individuals) really do succeed at transforming them into comfortable and cosy living spaces. This shipping container called Casa Cúbica is a great example – it looks great both inside and out.
Casa Cúbica acts as a tiny house with several living spaces concealed within it's diminutive footprint (which looks to be around 8.5-by-20 feet, or so). You'll find a kitchenette, bathroom, laundry facilities, a bunk bed, and a main living space that can be converted into a dining room, or a bedroom with its clever wall-bed-like design.
The modern micro-home is designed and manufactured by the Costa Rican company Cúbica, and is geared towards acting as a holiday home, but I can see (as I'm sure many others can) the potential for the house to serve as a full-time home for a single person, or perhaps a couple.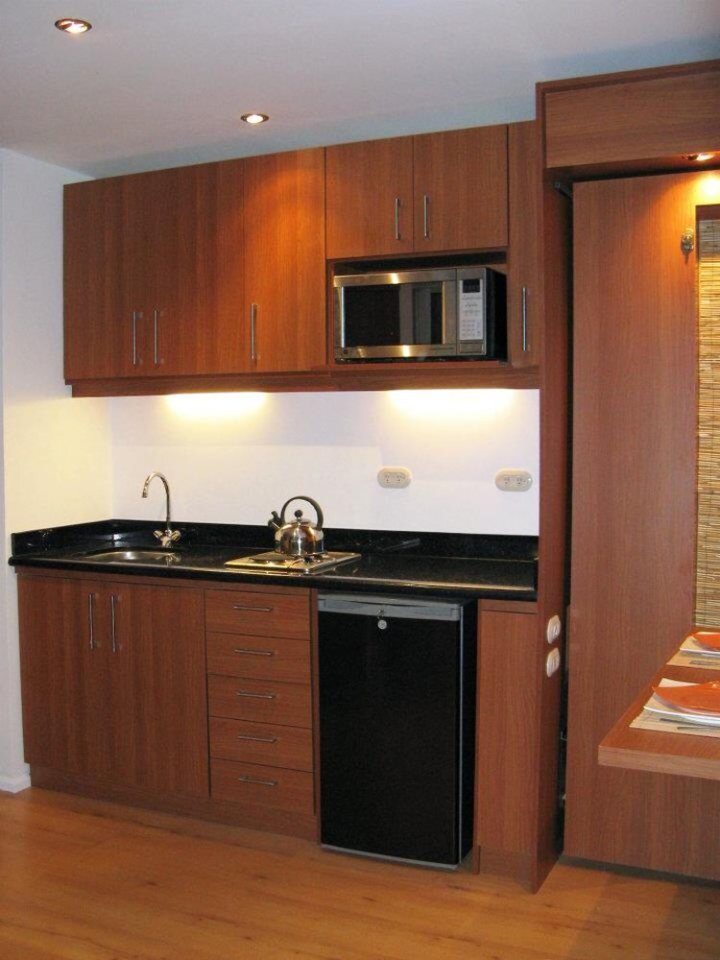 The shipping container itself has been reclaimed. It's always great to see materials being reclaimed and repurposed but in the case of shipping containers they always come with their own challenges; namely making a space which is not designed to be inhabited, habitable.
To maximise on the living spaces provided by the unit, Casa Cúbica features an exterior deck at both the ground level and on the roof. They've also cleaned up the exterior, making the shipping container look less like a hulk of metal and more like a contemporary home (which it is). The awning over the deck can be lowered to provide some extra privacy, or to lock up the home when it's not in use.
The shower can be accessed from both the inside and the outside, a nice detail if you need to clean up before entering the main section of the house. Using a shipping container for the shell of the home usually has three main benefits: reduced construction costs, increased transportability, and – if designed correctly – less maintenance. This model of the Casa Cúbica is on permanent public display, and you can rent an almost identical version, called the Lotus house at Casa Metta hotel.
For more container homes check out the Tin Can Cabin, a hand-built container home created for just $36,000. Or this green-roof guest container home by Poteet Architects. See all container homes.