Titled Casa Caldera, this cabin serves as a quiet retreat set in the San Rafael Valley of Arizona. The property was designed by local firm, DUST. The designers were responsible for the project delivery, as well as the fabrication of many of its components.
The cabin is intended to "nestle" into its surroundings. It's composed of a single storey and covers a total of 945 square feet (88 square meters). The valley is a high desert found 15 miles north of the border between the US and Mexico. The property itself is surrounded by Emory oak trees and Mazanitas.
Its specific location was chosen as a compromise between capturing the views of the surrounding landscape and keeping the cabin out of sight. The structure is composed of mass walls made from lava crete, a mix of red scoria, lava rock cement and water. The lava crete is set in place with formwork (like rammed earth) and creates a vernacular aesthetic.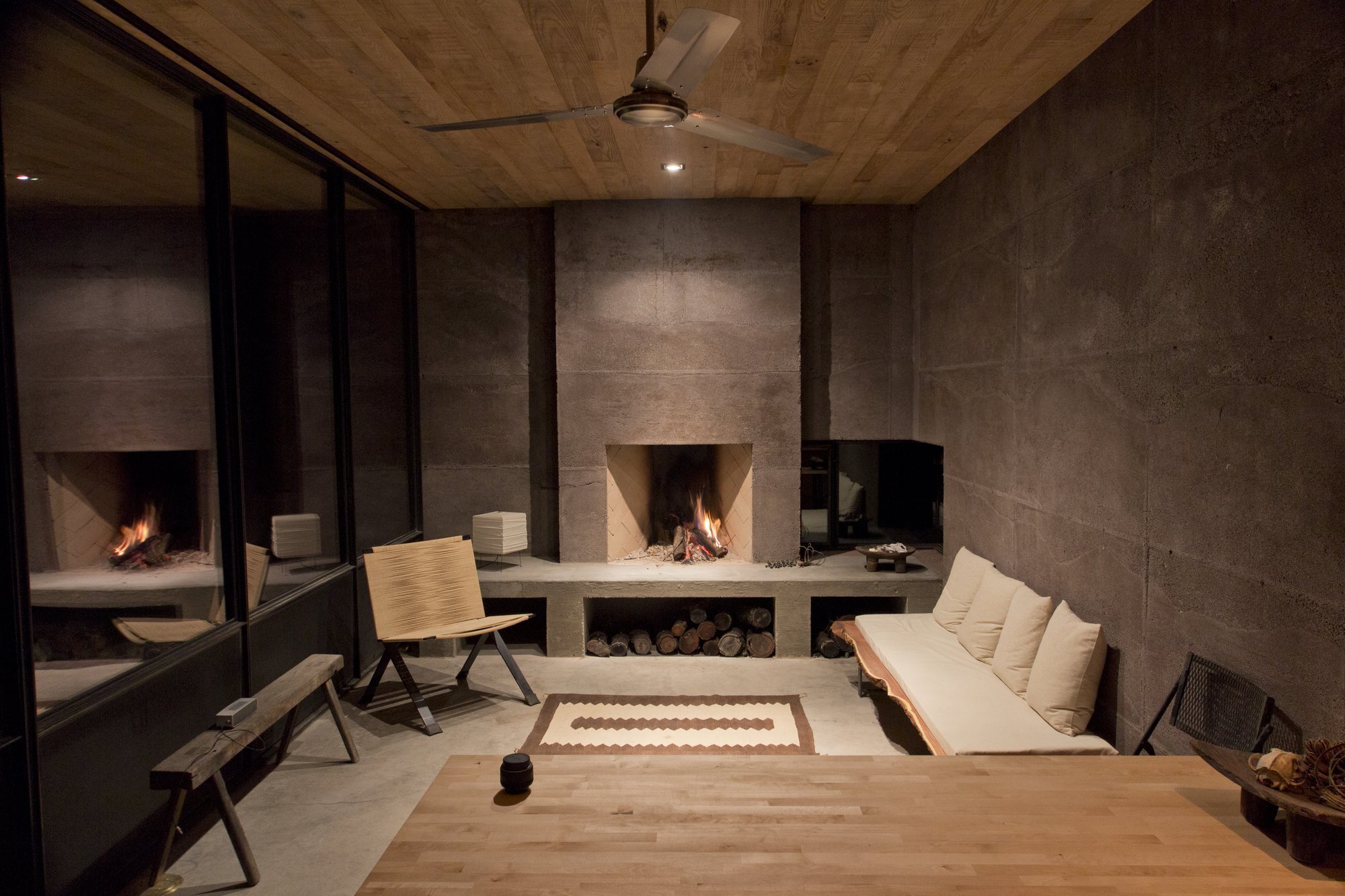 The unit itself is split up into two sections. There's a shared living room, dining area, and kitchen on one side of the home, and two bedrooms with a bathroom on the other. The two sections are separated by a sheltered space called a Zaguan – an area that's used for relaxing, dining or even sleeping.
From the architects: "The Zaguan as a space offers the rare experience where one can slow down or stop altogether, and simply take in the natural environment in a single focused view and physically witness time passing."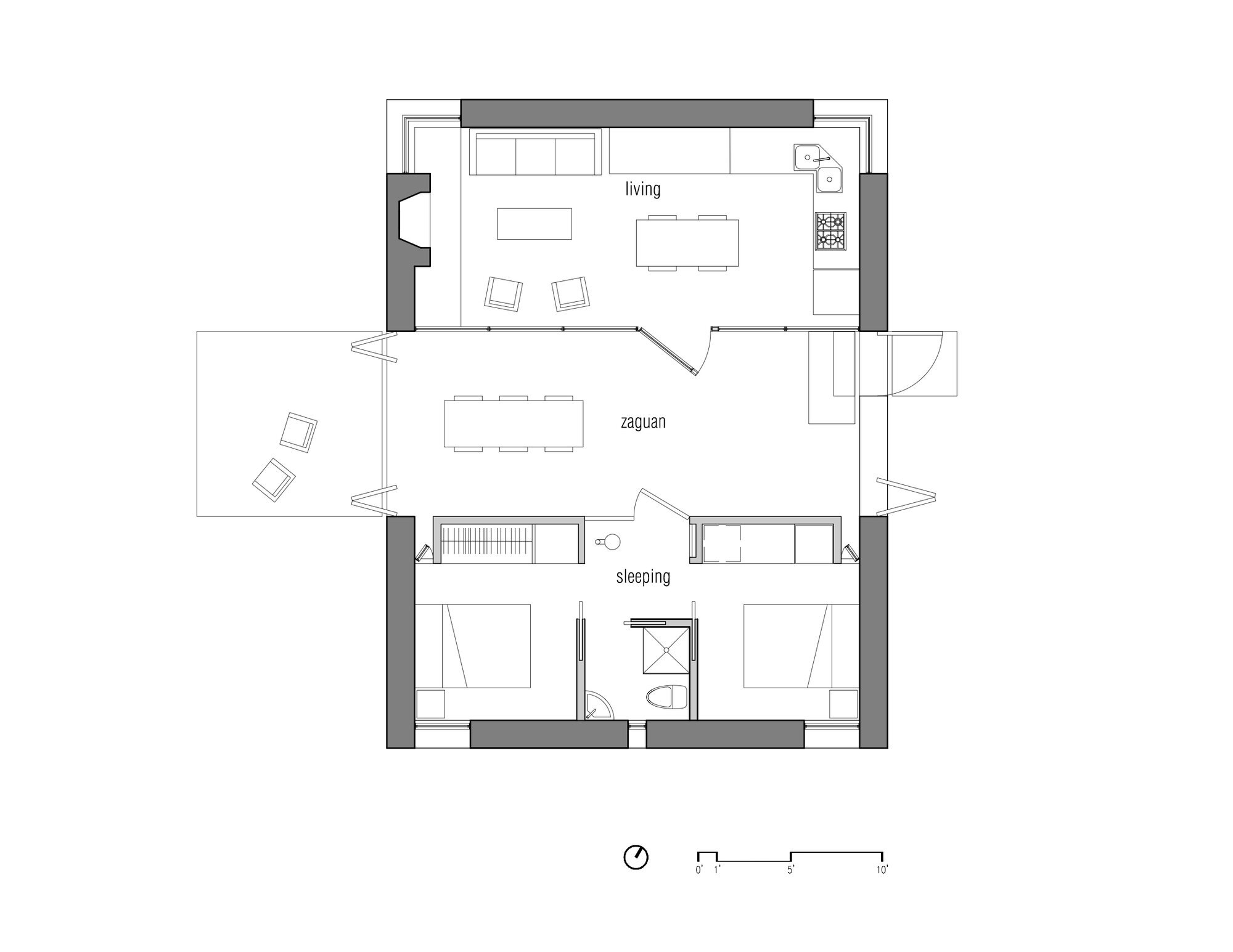 The home is heated with a wood-burning stove and a fireplace. Cooling is achieved through thermal offsetting – during the day 18-inch-thick walls absorb the heat, releasing it at night. Natural ventilation, via Zaguan and window openings, also help to maintain a comfortable interior.
For more small houses and cabins check out this remote retreat set among the wilderness of the Stockholm archipelago. Or, these arched cabins that are available from $1,000. See all cabins.
Via ArchDaily
Photos: Cade Hayes