This concrete block house has been designed and built by its owners. The house is part of a non-profit social housing project called the Comunidad Vivex programme, which aims to provide affordable housing in Mexico. Set in Monterrey, local architecture firm S-AR initiated the project and were also on-hand throughout the build.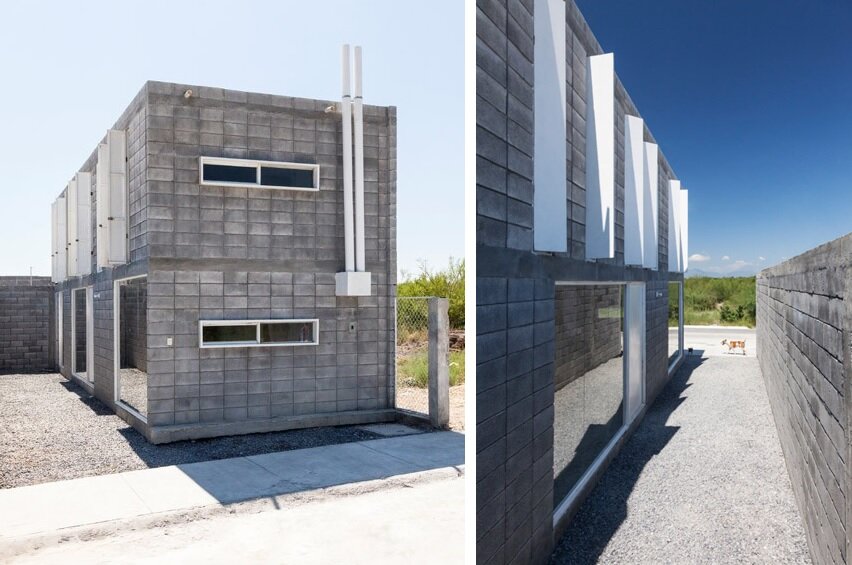 The house has been named Casa Caja, and is the first to have been built as part of the project. Comunidad Vivex aims to support low-income construction workers who often experience irregular employment. They offer guidance throughout the build on how to create a home that meets their needs.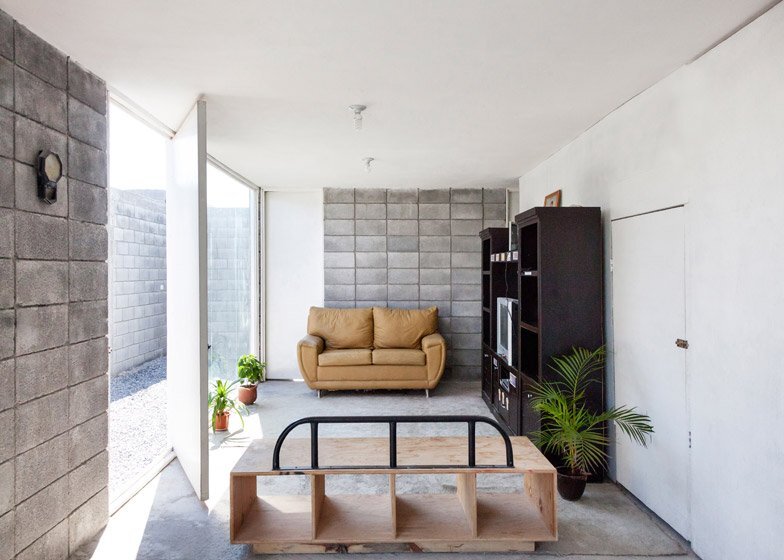 The home-owners involved in the programme are also the builders: "The subject of the non-profit organisation is to make the benefits of architecture available for those that can't pay for it with money but can work or construct their own houses or buildings".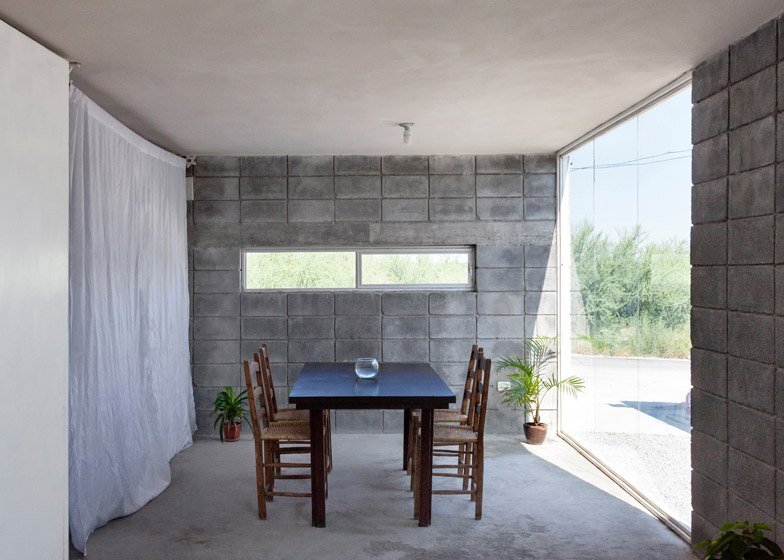 To qualify for the project each participant/family must own the land on which they plan to build. They are also responsible for the majority of the construction, but, as in the case of Casa Caja, friends and family are often able to lend a hand.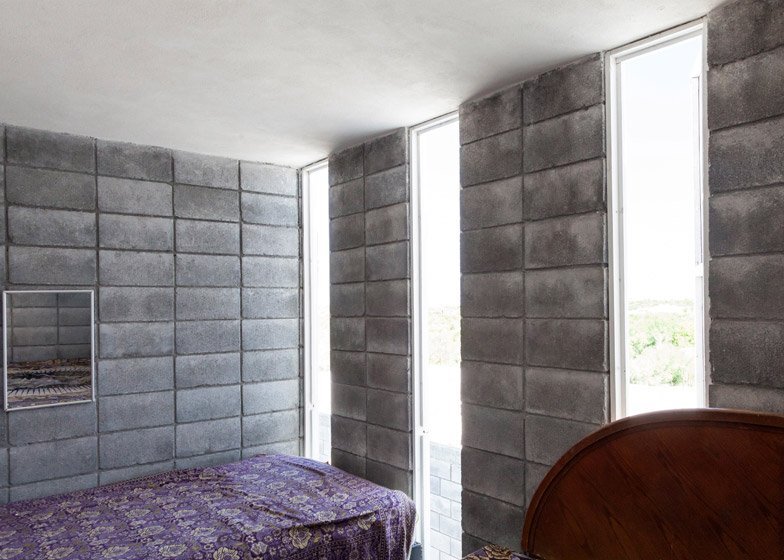 Emphasis is placed on simple and cheap, but durable materials. The small two storey building features a living and dining room on the ground floor, as well as a bedroom. Floor to ceiling windows have been installed along the length of the building, and they look out into the adjacent gravel-yard. The upper level contains two more bedrooms, and a family room.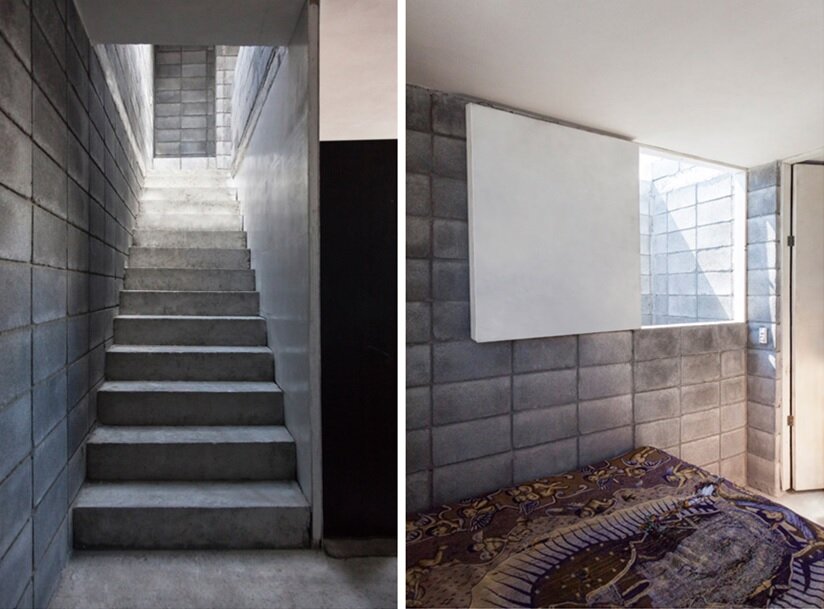 The finish is composed of a concrete floor, concrete block walls and white ceilings. The block work creates a space with some texture and rhythm. Thanks to the large windows, the interior feels bright and spacious instead of dark and dreary. Once the furnishings are in place the rooms take on a contemporary feel. While no price has been provided, I'm sure Casa Caja's cost is minimal when compared against other buildings in the region that are of a similar size.
For more small houses check out this affordable home in France called The House in a Meadow by ARBA. Or, this garage in Dublin that was converted into a tiny home. See all small houses.
Via Dezeen
Photos: Alejandro Cartagena