Paperhouses is a scheme founded by the architect Joana Pacheco. It aims to provide open source contemporary residential architecture that's freely available, and stimulates the designer-client relationship. This contemporary houseboat is the latest addition to the platform.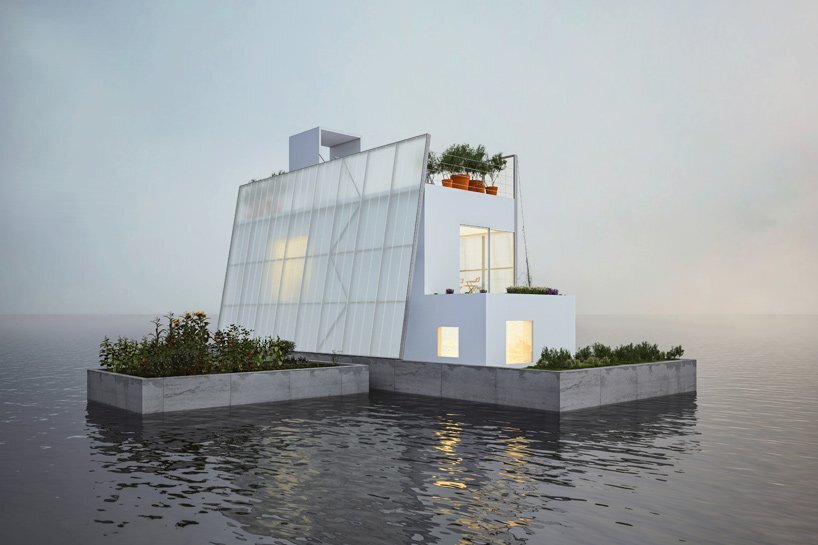 Designed by the London-based firm, Carl Turner Architects, their proposal involves creating a structure which will take advantage of underused waterways, and adapt to flooding: "We are developing the idea of a compact floating house in response to both the under-use of urban waterways, and as a response to the increasing problems of flooding in the UK and globally."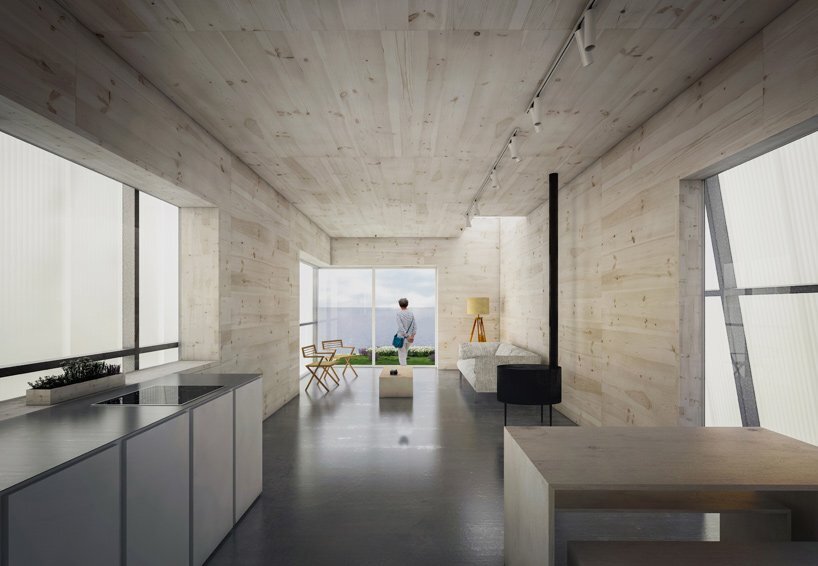 The houseboat is assembled from a series of components that are transported to the client's site by truck, or barge. The largest component is the floating deck, which measures 23-by-66 feet (7-by-20 meters). The house is then fastened to the deck, and is composed of a lightweight insulated timber frame that's coated with rubber.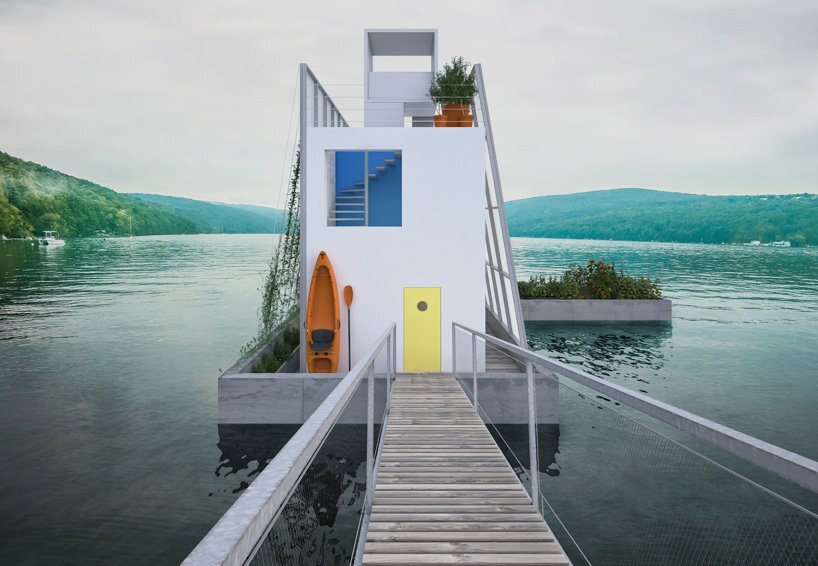 The tilted translucent sides of the home create an outer skin for the main structure, providing shelter and privacy. They also enclose a small garden to the back of the houseboat, and can be mounted with photovoltaic panels to generate electricity and hot water.
The house itself is, like a boat, quite long and narrow. Unlike most boats it's finished in a minimalist fashion with wood-clad walls and a few furnishings. All told, there are three levels to the house. The first floor is an open plan living, dining and kitchen area. The second contains the sleeping quarters, and the final level features the roof deck.
The houseboat also has the ability to be built on land. From the architects: "The house will have its own garden areas built into the base and located on the roof, so your garden always goes with you. If the houses are arranged in groups, floating gardens can be scattered between them and a series of pontoons and walkways can connect them."
For more houseboats, check out this small contemporary structure by NRJA. Or, the Silver Beaver Hausboot from Germany. See all houseboats.
Via DesignBoom
Photos: Carl Turner Architects