Despite its harsh winters, Canada is no stranger to tiny houses. If anything, it's a hub for tiny houses designed for cold climates, particularly when you venture into its more northern territories.
This tiny house has been produced by a company called Greenmoxie, who are based out of Tortonto, Ontario. They've created a comfortable home that strikes a balance between traditional and modern design.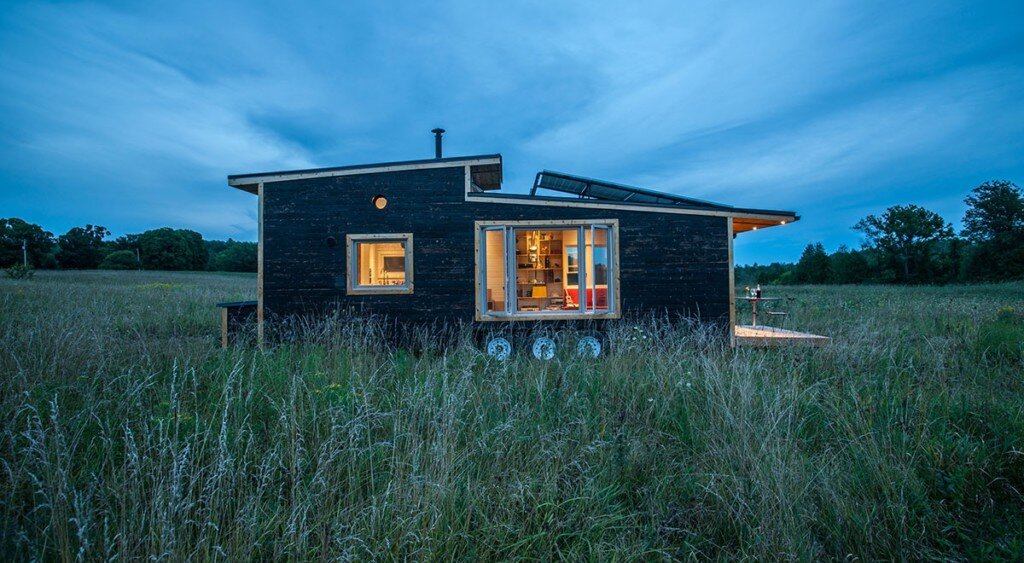 The house has been designed and built by David Shephard and Ian Fotheringham. On the scale of tiny houses, it lies on the not-so-tiny end of the spectrum; its 30-feet-long by 8.5-feet-wide and 13.5-feet-tall (9.1-by-2.6-4.1 meters respectively). This gives it a total footprint of 340-square-feet (31.5 square meters).
The exterior is clad in cedar that's been treated with the shou sugi ban method (charring the wood to preserve it and make it more resistant against fire and pests). One end of the home features a drawbridge that acts as a porch when lowered. When travelling between sites, it can be electrically raised.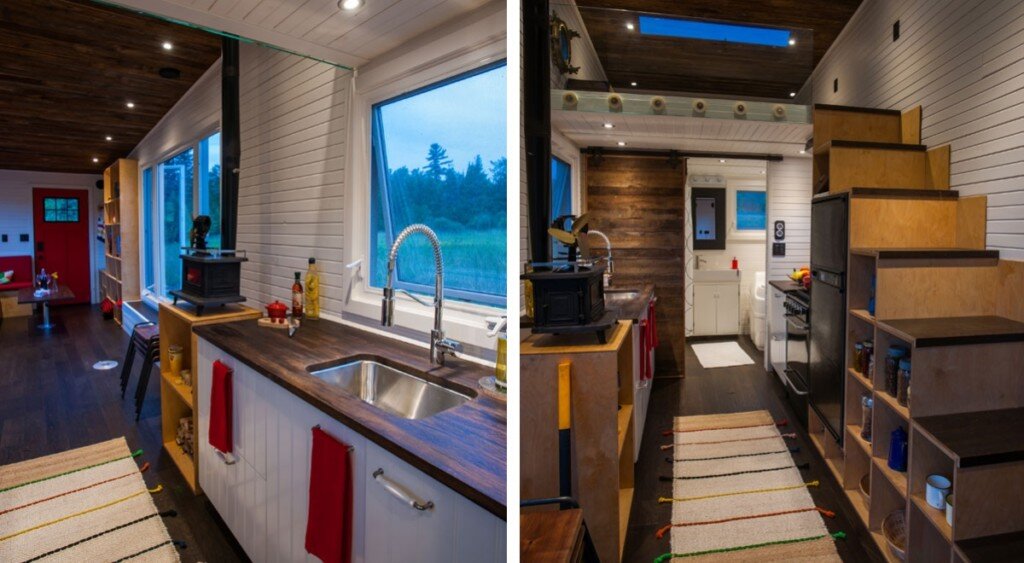 On the inside, they've tried to take advantage of reclaimed materials. They've sourced windows and barn wood from other buildings and projects. The first floor is completely open throughout its length, bar the very end of the home, which makes way for the bathroom.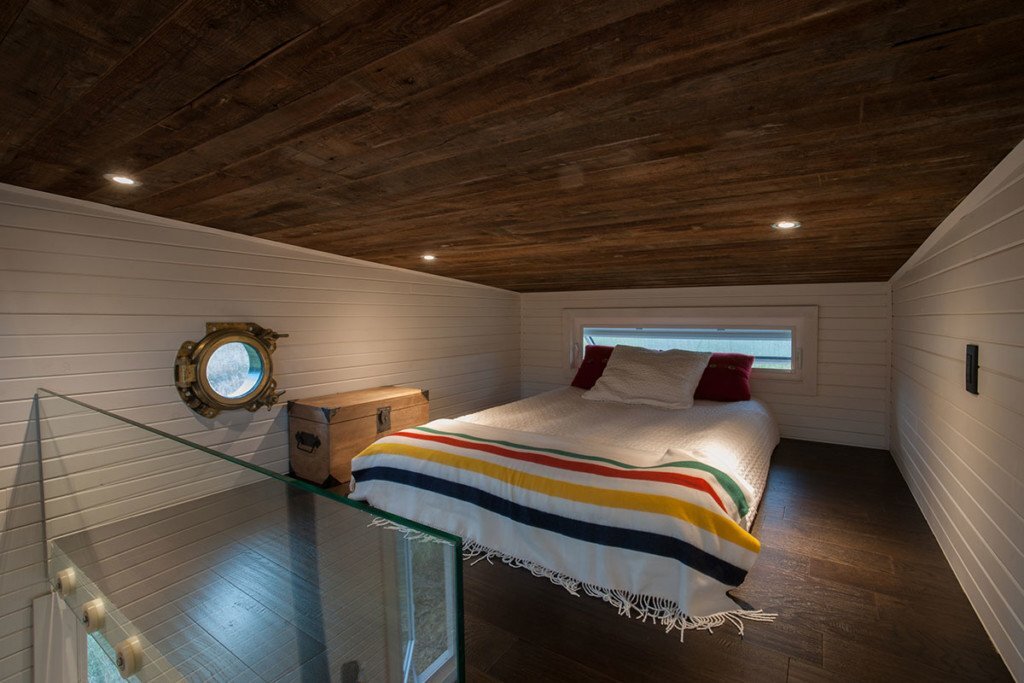 The entrance leads directly into the living room. Its been kitted out with shelving units and a custom-built L-shaped couch with storage under the cushions. The living room flow directly into the kitchen, which is completed with apartment-sized appliances. A staircase leads up to the loft bedroom, and also doubles as a spot for storage (and the home's refrigerator).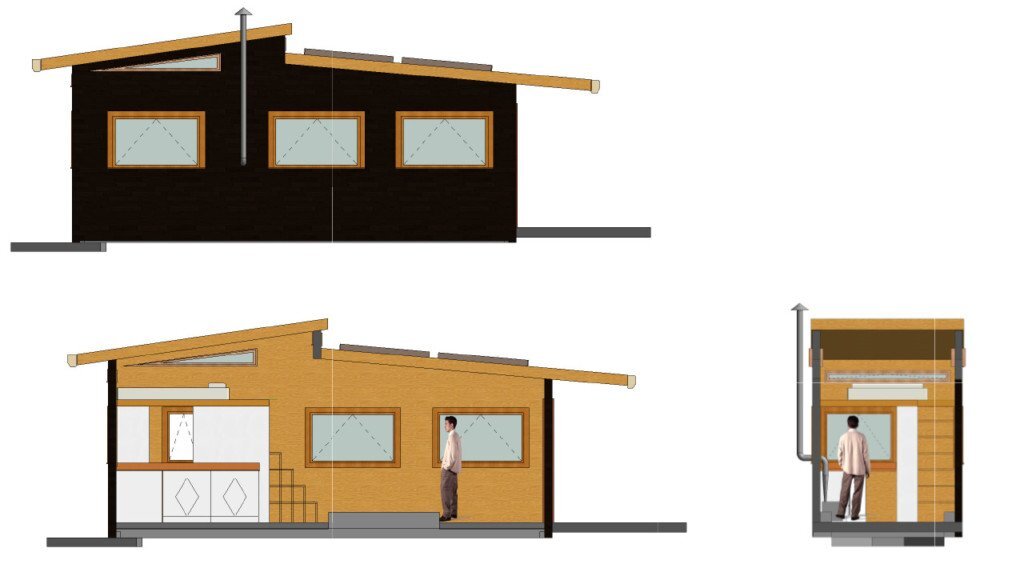 The loft contains space for a queen-size bed and plenty of elbow room. The home is kept warm during the harsh winter months by a tiny wood-burning stove in the kitchen and a Dickinson marine propane heater in the living room. Other features include a rooftop solar array to provide for the occupants electrical needs. The price is said to be in the region of $65,000 USD.
For more tiny houses, check out this owner-built tiny house that's set among the Blue Ridge mountains of Virginia. Or, Kakoon, a tiny prefab home that's designed to address Finland's housing needs. See all tiny houses.
Via TreeHugger
Photos: Greenmoxie