This cabin is located deep within the forest of the alpine landscape of Lillehammer, Norway. The cabin has been dubbed "Cabin Vindheim" and takes inspiration from classic depictions of snow-bound retreats, where the peak of their roofs only manage to pierce the snow.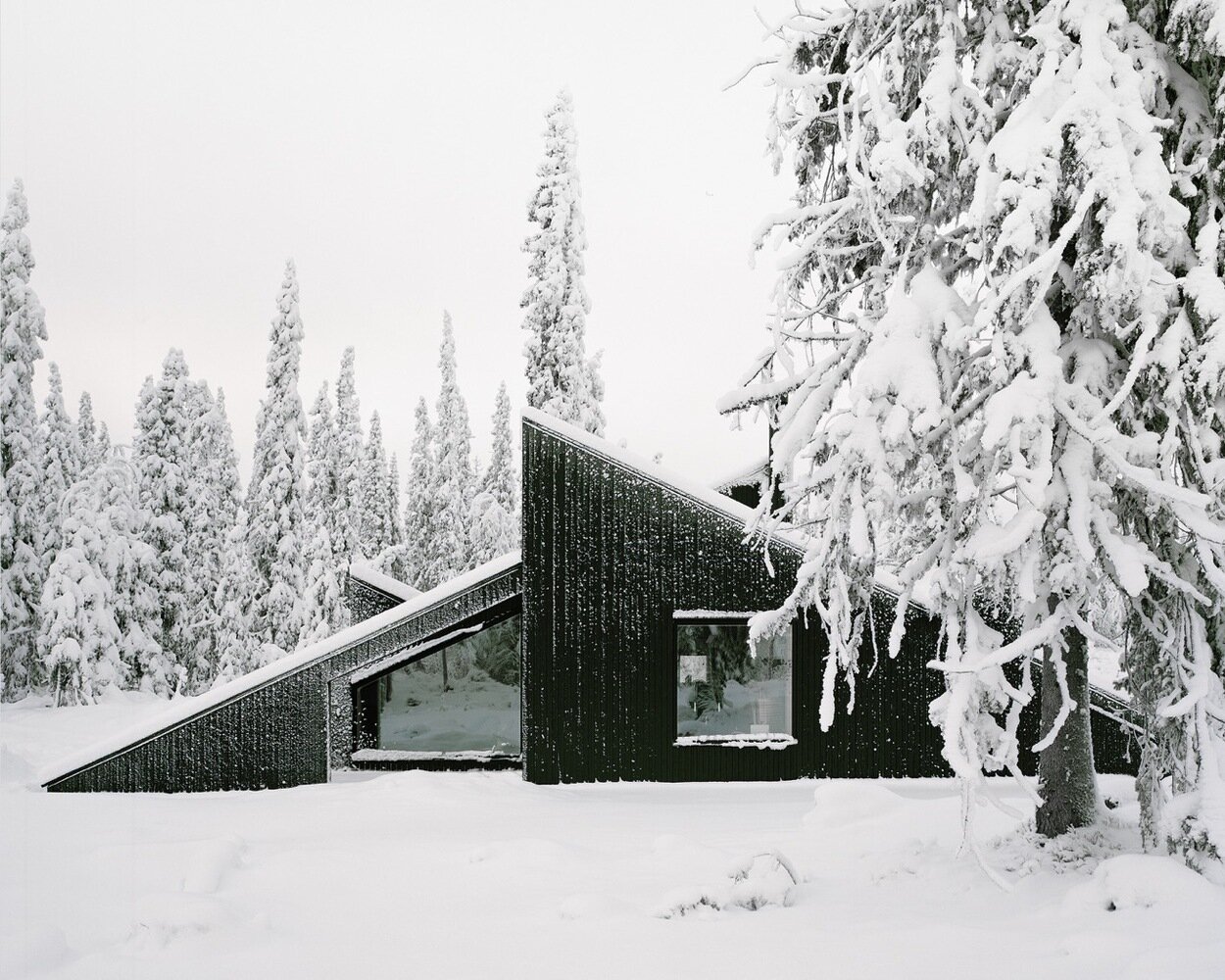 The property has been designed by a local architecture firm called Vardehaugen. They were challenged by the owners to create a modern getaway that would settle into the landscape. But Cabin Vindheim does more than just blend in with the scenery; when the heavy snow sets in, its roof acts as a man-made slope for ski-jumping.
The living space, which amounts to 592 square feet (55 square meters), contains an open plan living room, dining area and gable-end kitchen. The master bedroom can be found to the left of the living area, while the right-hand-side of the home features the bathroom, a ski-preparation room, and a small annex with a space for utilities.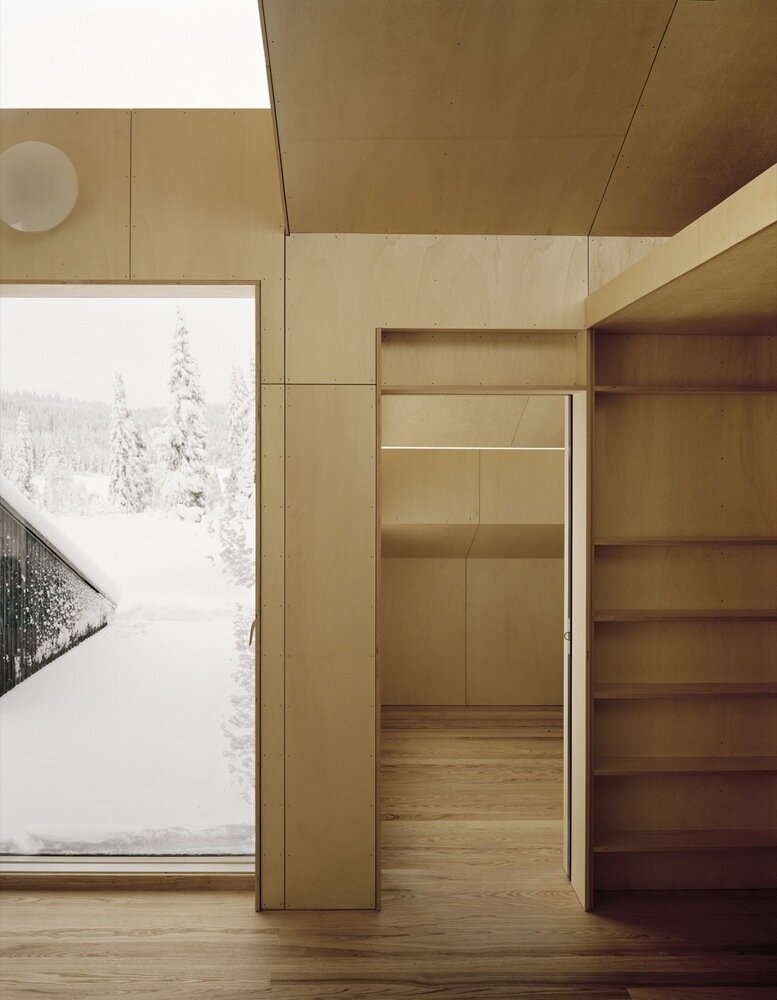 The exterior is clad with black-stained ore pine, while the interior is finished in the much lighter tones of waxed poplar. Large floor-to-ceiling windows and skylights can be found throughout, providing uninterrupted views of the snowy landscape beyond, or the stars above.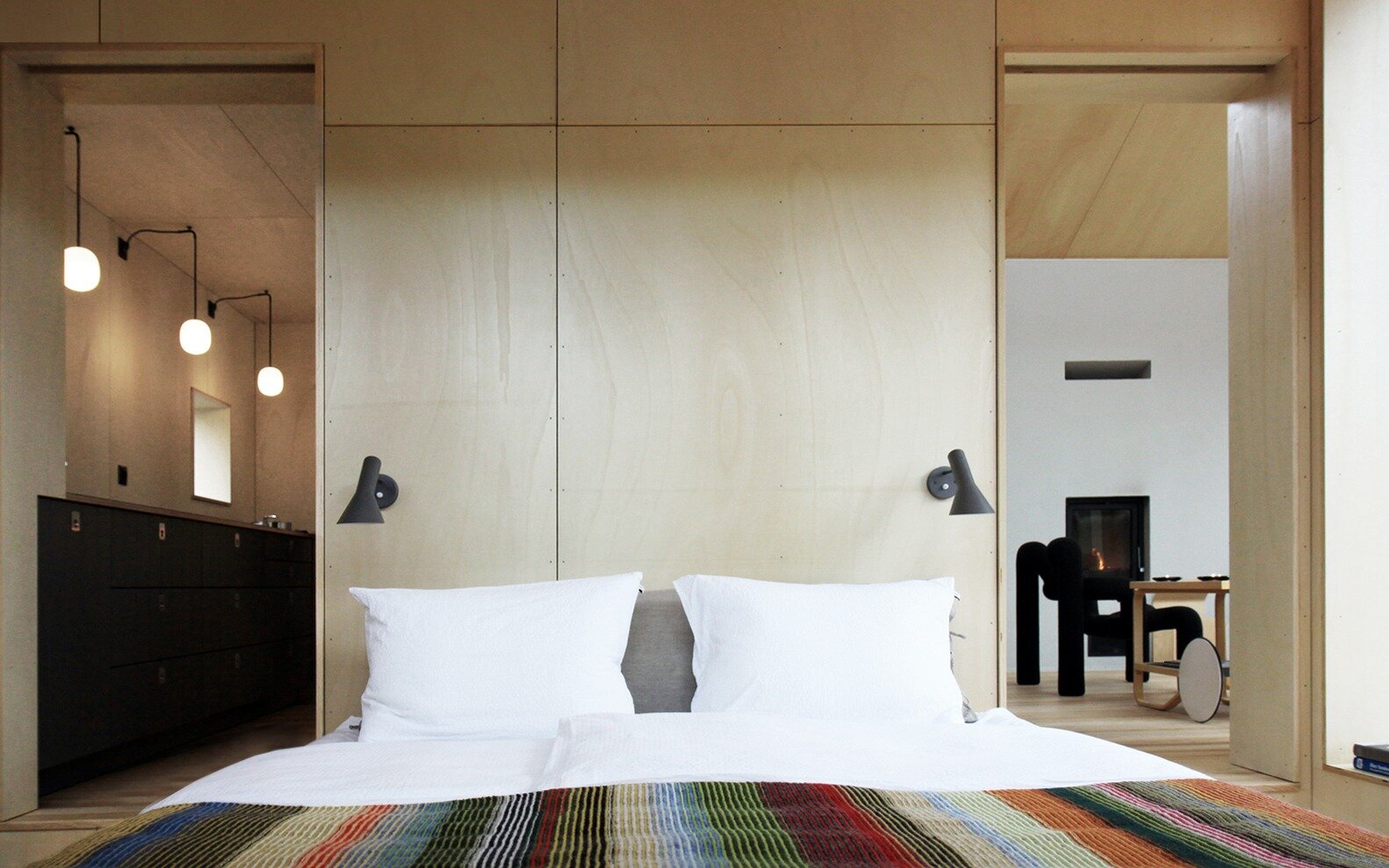 From the architects: "In spite of a compact floor plan (55m2) the cabin is spatially rich and generous due to the sloping roof and the various uplifts. From the main bedroom and the mezzanine you can even gaze up at the stars and enjoy the northern light, while lying in bed."
For more cabins check out this remote retreat among the wilderness of the Stockholm Archipelago. Or, this 200-year-old barn that gets converted into a cozy cabin. See all cabins.
Via ArchDaily
Photos: Rasmus Norlander