Set on a secluded site near the town of Verkaus in Finland, this small wooden cabin has been built for a retired engineer. It's been designed by the London-based architect Sini Kamppari.
The project has been dubbed Cabin K, and acts as an addition to an existing house and sauna also found on the site. It's purpose is to allow the owner to accommodate larger family gatherings.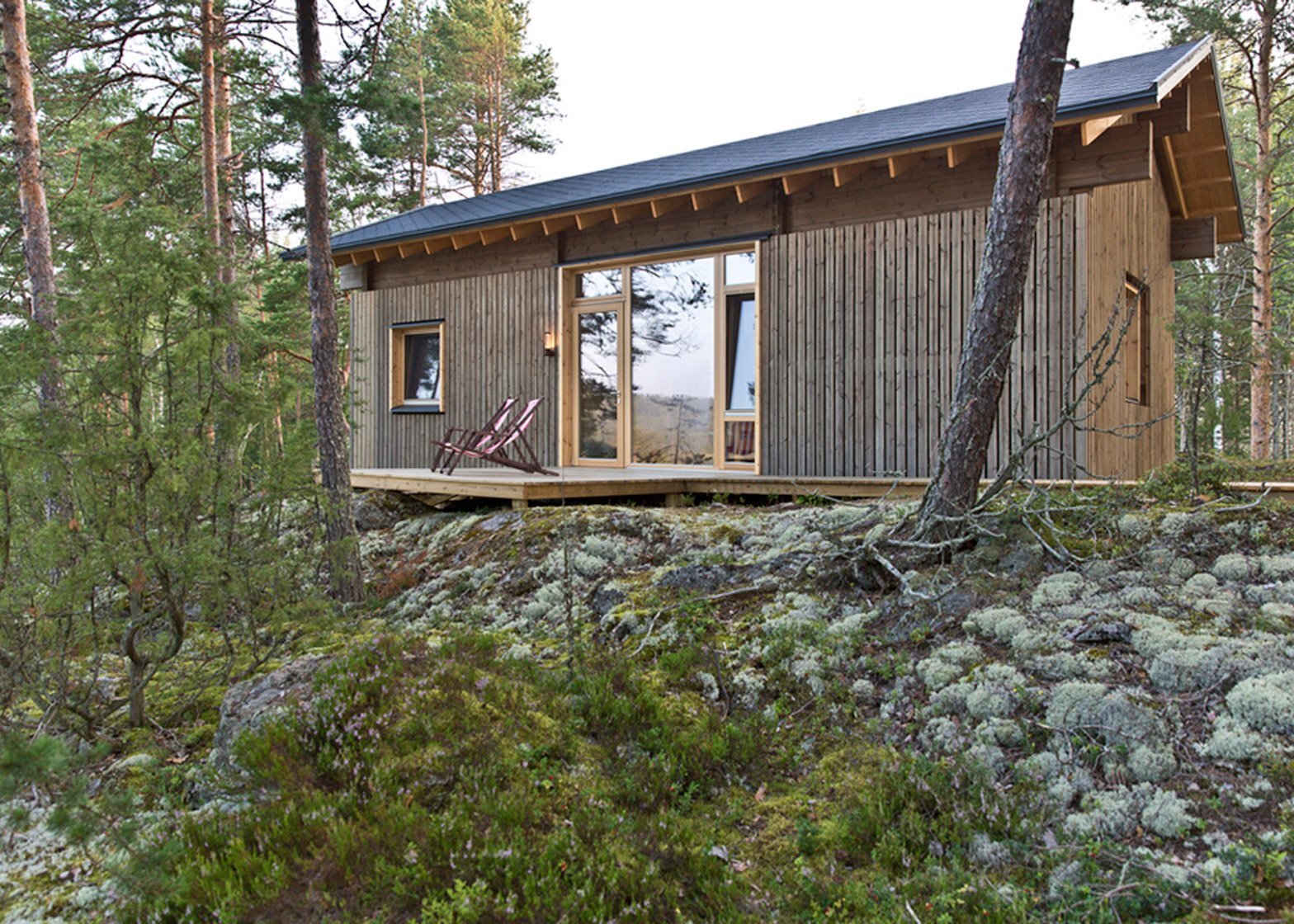 The property contains a total area of 603 square feet (56 square meters). The other existing buildings have been described by Kamppari as "dark and cozy". To differentiate this cabin from the others, she decided to create a much lighter, brighter, and more ambient space.
Its simple gable shape and wood cladding is a reference to more traditional Finnish cabins. The structure, exterior deck and interior are all made from the same type of wood; pine. The deck juts out over a rocky ledge to provide views of the surround landscape and the Saimaa lake below.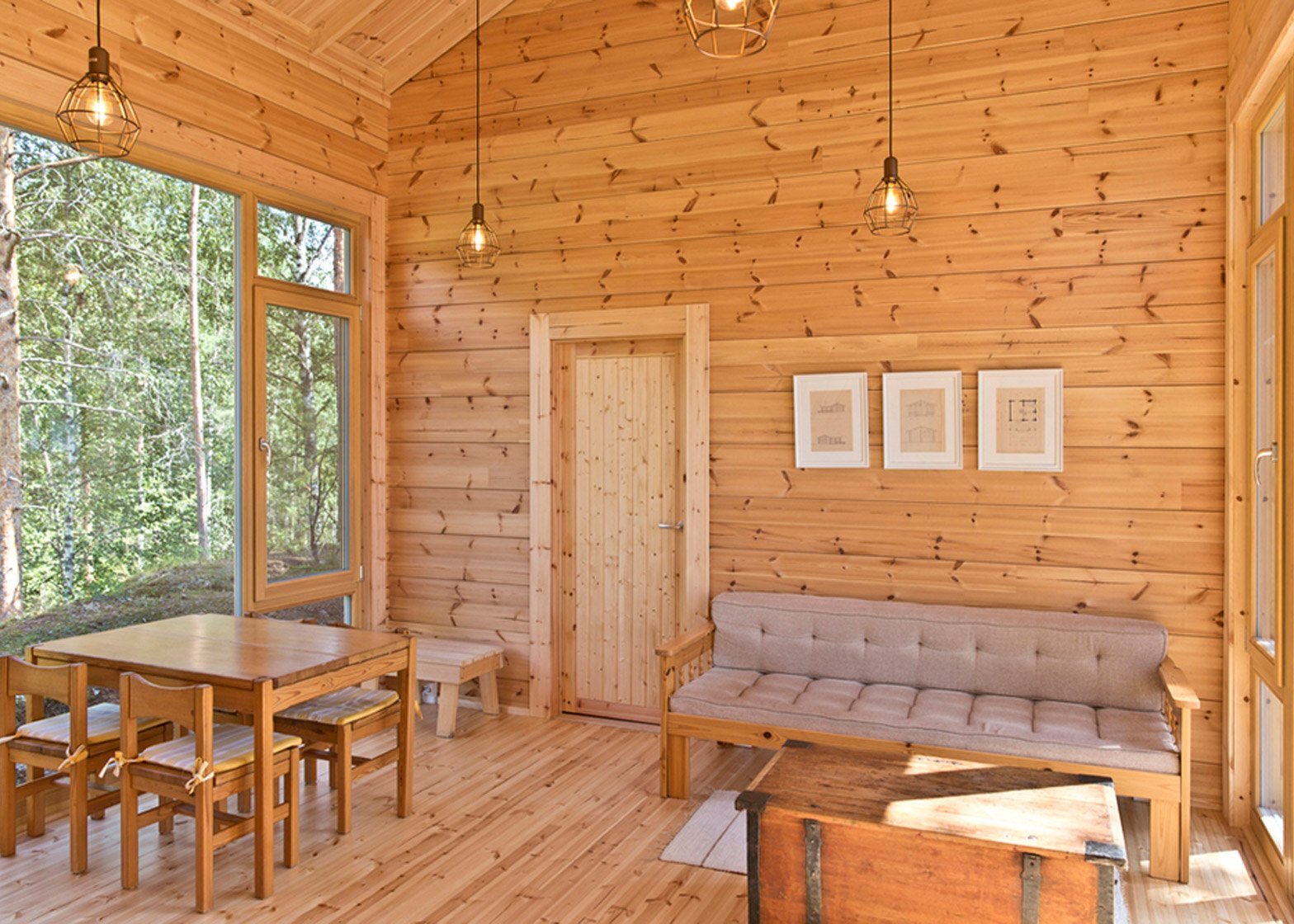 From the architect: "The cabin combines traditional forms and materials with contemporary systems and details to create an instantly recognisable summer cabin that is functionally and aesthetically modern. This is the story of a fresh take on the traditional Finnish log cabin."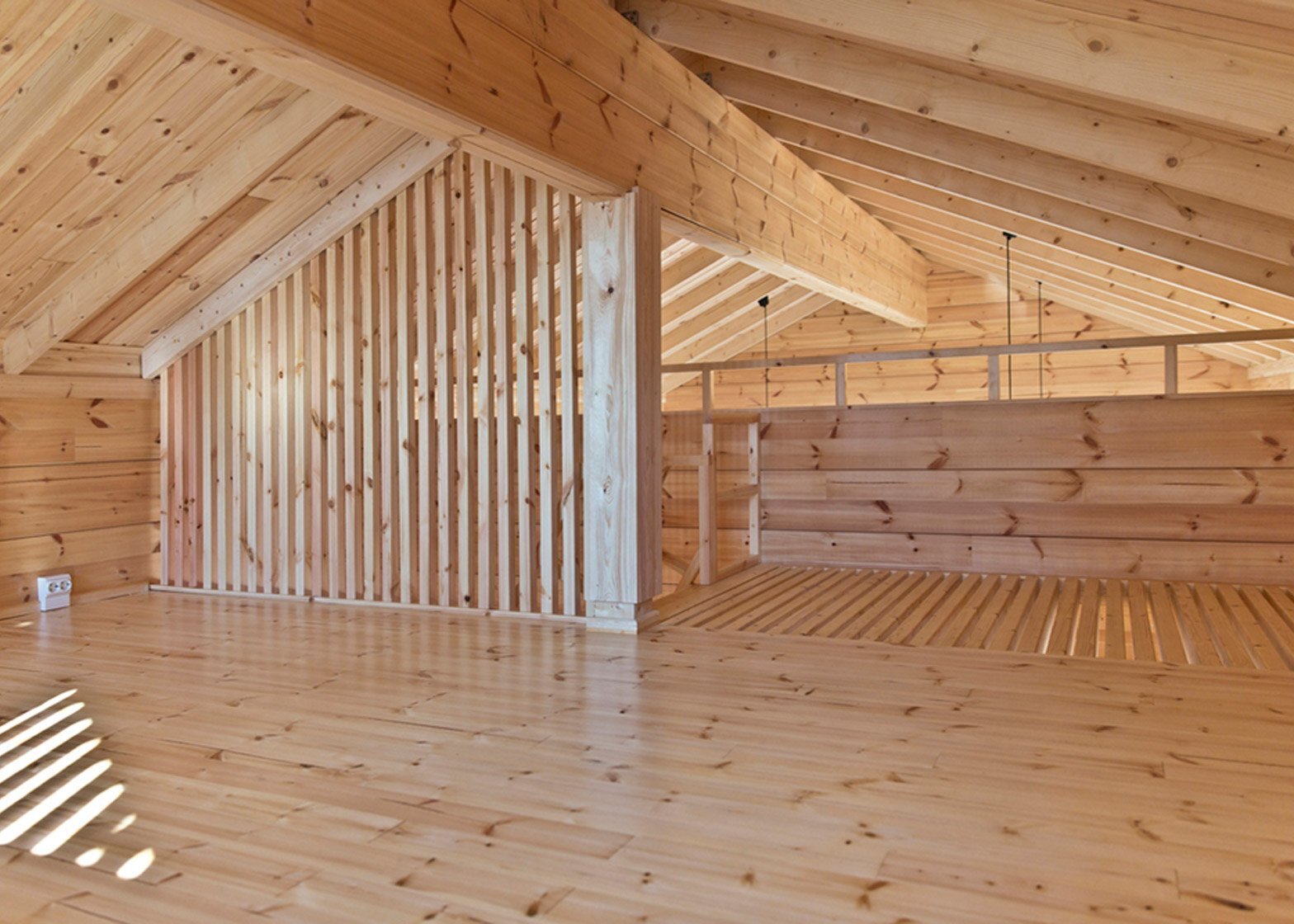 The exterior wood cladding has been coated with an iron-oxide treatment that accelerates the greying process of the wood, allowing it settle into its location much quicker. On the inside, the wood has been left as is. It might be a bit too much wood for some, but it is a typical/traditional cabin finish.
The floor plan is divided up into an open plan living room and dining area. Large windows and a ceiling that's open to the pitch of the roof help to create a spacious atmosphere. There are also two bedrooms found on the first floor, flanking either side of the living room. Upstairs you'll find a small loft that acts as an extra sleeping area.
For more cabins check out this small Scandinavian retreat by Simon Steffensen. Or, this rotating micro-cabin that allows you to follow the path of the stars. See all cabins.
Via Dezeen
Photos: Studio Kamppari