This self-contained retreat is an addition to an existing 1960's log cabin found in bayside Blairgowrie, Australia. The project, dubbed Cabin 2, was completed in 2013 and the design of the retreat was carried out by Australian studio, Maddison Architects.
The owners of the existing cabin wanted a new, self-contained retreat that would allow family and guests to stay for extended periods. According to the architects, they wanted to minimise the impact the cabin had on the surrounding environment, and so kept it small, functional and cozy.
Cabin 2 is camouflaged from its neighbors thanks to the surrounding Moonah woodland. During the build they attempted to remove as few trees as possible, and replaced those which they did, with new indigenous plants.
The new retreat has a modern form, helping to provide a clear distinction between it and the existing cabin. Glazed almost entirely along its front wall, Cabin 2 is bathed in natural light. It features some rather spacious living areas considering it only has a single bedroom.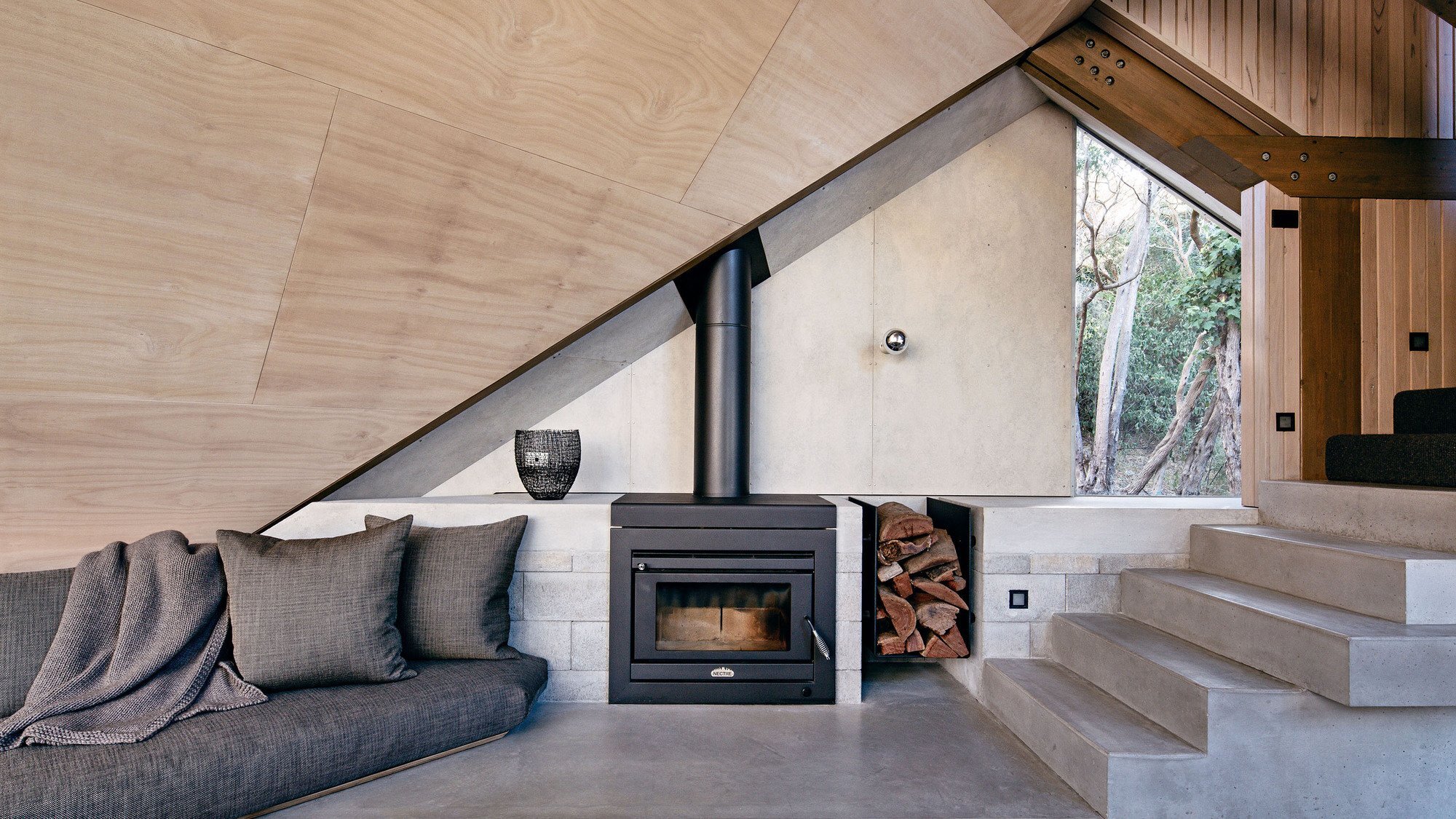 On the first floor you'll find an open plan living room and kitchen with a dining area. The entire retreat is heated by a large wood-burning stove in the living room, which contains a seating arrangement that's designed to make you focus on either the TV, or the stove.
The second floor contains the bedroom, which is flanked on one side by built-in storage closets. There's also a small bathroom on this level. On the outside, a large deck area provides a place to sit and soak up the sun, and the views of the immediate woodland.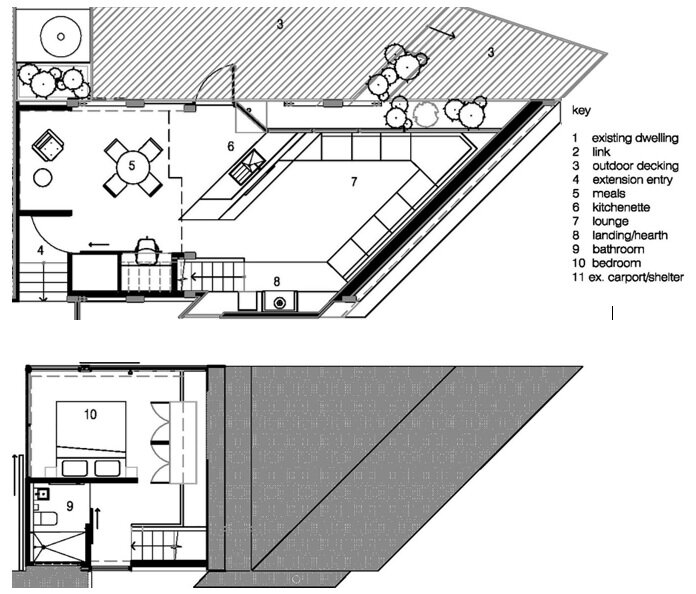 The cabin is finished throughout in a contemporary style. It features a concrete floor on the lower level, and the walls have been finished with sheets of plywood. The timber structure is also very much on show, providing interesting visual elements thanks to its unusual form.
For more small houses check out the Summer House in Sweden by Leo Qvaresbo. Or, this 18th century cottage renovation in England by Lynch Architects. See all small houses.