Designed by Barcelona-based architect, Màrius Quintana Creus, these modern beach huts are modular units that can be arranged according to your needs. Simply called Beach Modules, Creus created units to serve various functions commonly found at the beach – first aid, washrooms, dressing rooms, beverage and ice cream kiosk, information booth… the list goes on.
The original idea for the modules was inspired by the installation work of Donald Judd at the Chinati Foundation in Marfa, 1980 – 1984. Judd develop 15 concrete pieces with a simple form that could be replicated and repeated to create a much larger more complex system. The same concept is true of Creus' Beach Modules – they can be replicated and arranged to create a larger space that's suitable to the given needs.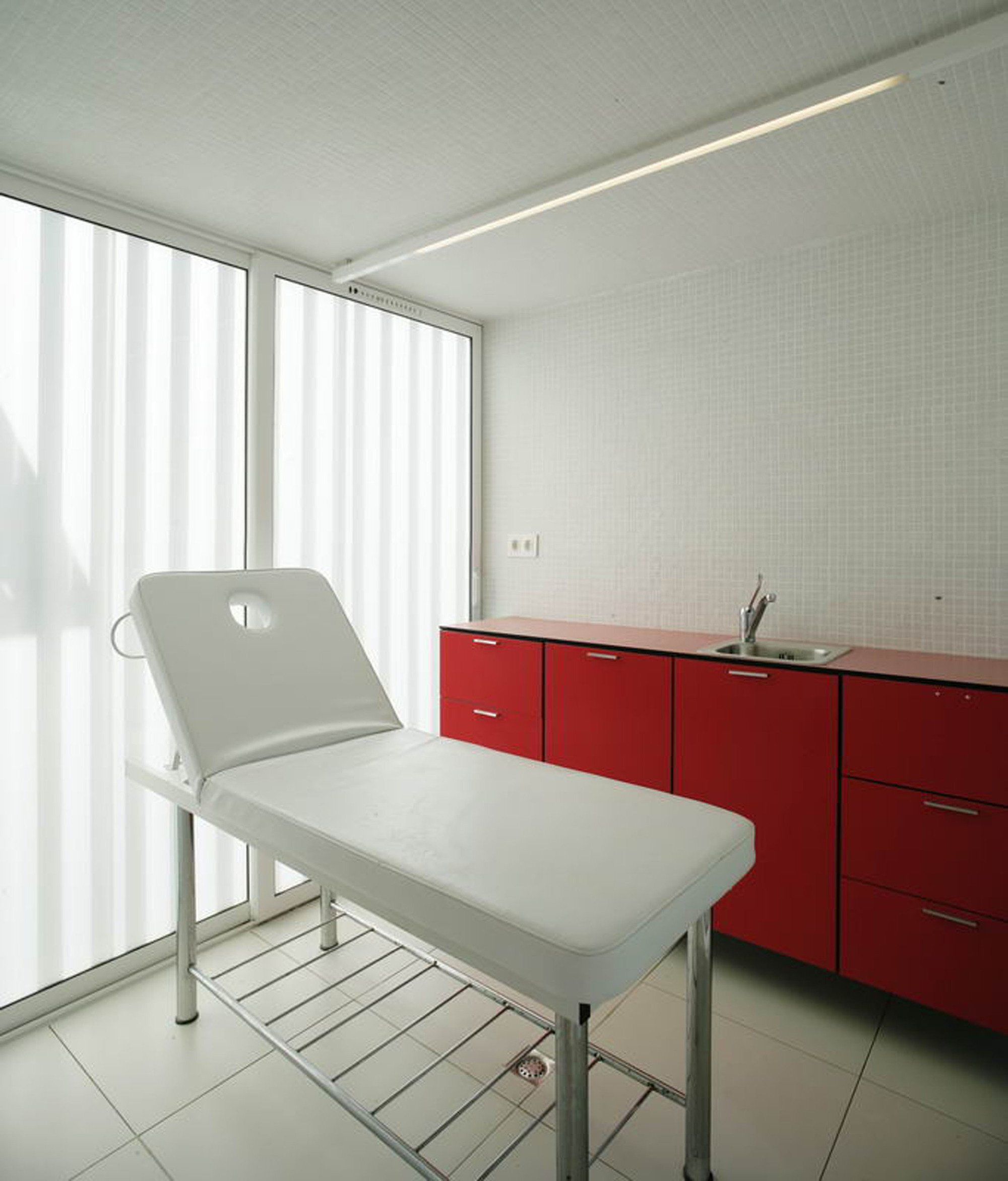 During the development of the modules, Creus applied some basic rules: they must have materials and a form that can be adapted to the environment, be able to serve a range different uses, make use of a simple construction system, and occupy a minimum amount of sand area. The units were also designed to a "low visual opacity in the direction from the city to the sea."
Each of the beach modules can be modified to the needs of the client. The module shown in the pictures is currently used as a first aid pod. The units feature translucent walls, allowing light to enter the interior while also maintaining privacy and the exterior decking increases the overall usable space. Although not originally intended to act as a home, it's easy to see how the modules could be adapted for use as a retreat, or even a small house.
For more modular spaces check out House Arc, a prefab, modular, off-grid tiny house by Bellomo Architects. Or the HiveHaus, a form of modular housing inspired by the humble beehive. See all modular housing.
Via ArchDaily
Photos: Adrià Goula