This modern small house, called Boundary House, can be found in a residential street in Tokyo. The house was created by Niji Architects who had to develop a cost-effective design due to a limited budget, while also incorporating the clients other requirements.
Boundary House makes use of light gauge sections (LGS) – mostly lipped channels – that are lightweight, easy to transport, and easy to work with. The steel was prepared in a factory, where it was cut to length and drilled for bolt holes. Hardware for each of the connections were also fabricated in the factory.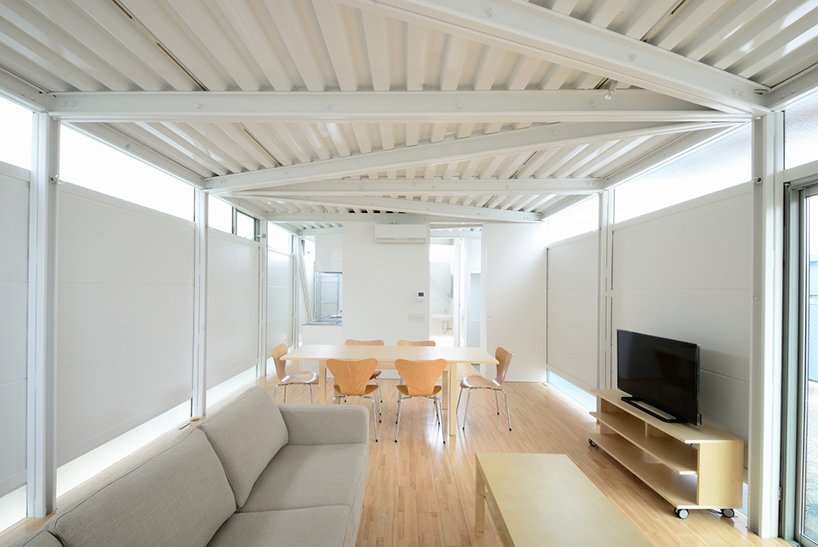 The result of all the factory prep-work, is a house structure that could be assembled on site without the need for any welding – all the connections are bolted, reducing costs. Because the structure is so light, they managed to avoid having to install a piled foundation, again saving more money.
The walls and roof feature rigid insulation panels that were directly fastened to the structure. The outside of the house looks very industrial; you would be forgiven for thinking it was used as an office. The industrial theme continues to the interior were the steel has been left exposed.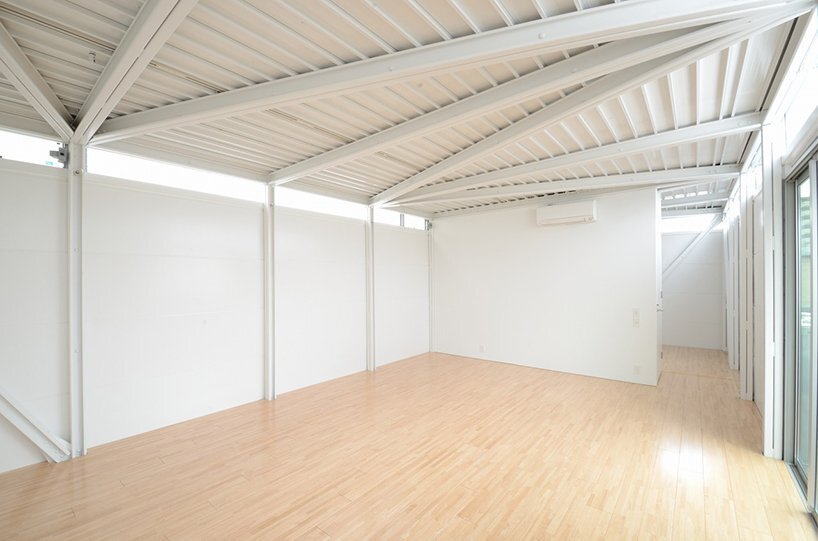 Windows have been placed high and low on the walls in an attempt to maintain privacy. Other windows like those in the patio doors and balcony above, provide viewpoints out over the surrounding cityscape. The first floor is home to a living and dining room, a tiny kitchenette, and a bathroom with a separate toilet and powder room.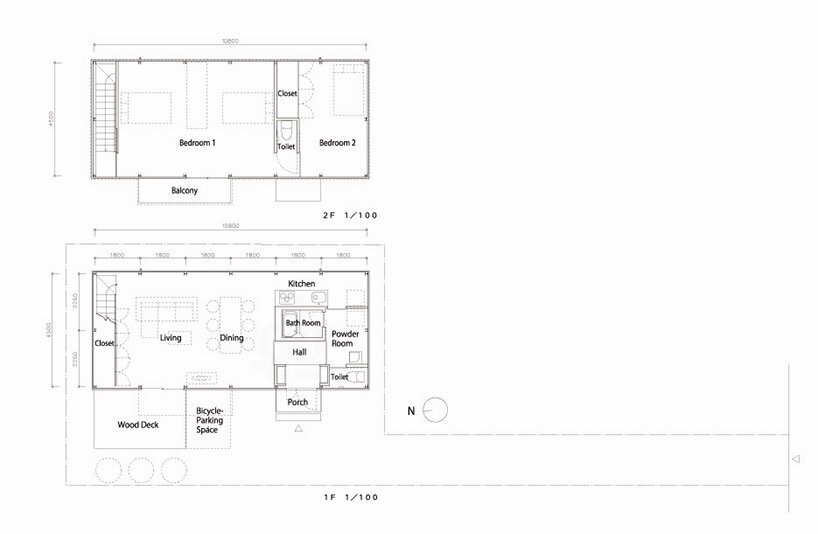 The second floor contains space for up to three bedrooms and another toilet. Storage closets are used to divide up the space between the rooms. In its current state the home looks very bare and minimalist. Like it or hate it, it seems that the "unfinished" trend in Japanese architecture is showing no signs of disappearing any time soon.
For more Japanese houses check out this redesign by Tato Architects that introduces curved partitions to a traditional Japanese house. Or, Takeshi Shikauchis small houses that features two residences in one. See all Japanese houses.