This structure is designed to act as a shelter for both people and plants. The project, dubbed Bottle Seedling House, is a collaborative effort between COHED, the Center for Community Health and Development, and 1+1>2 International Architecture JSC.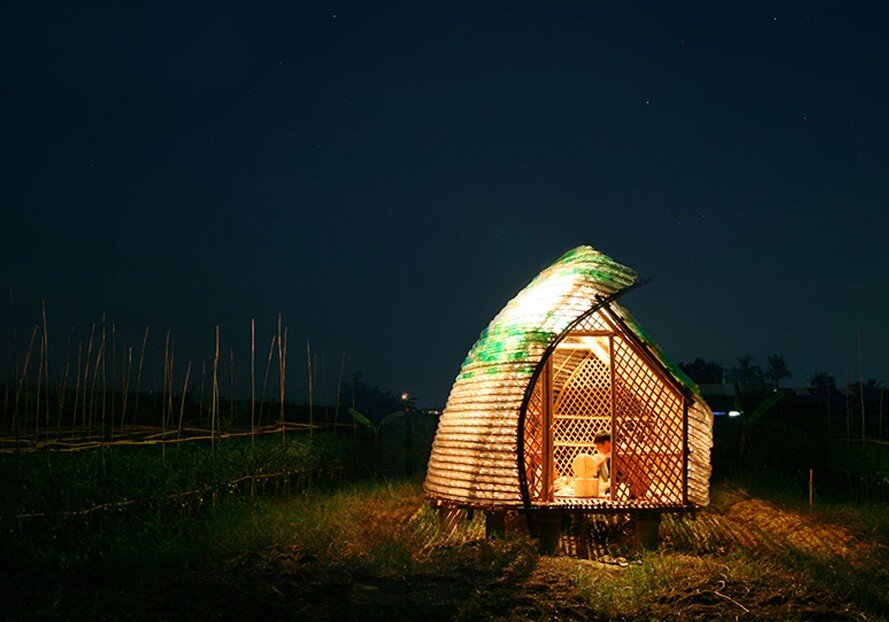 The multipurpose shelter has been developed for a rural community affected by HIV/AIDs. The project is an attempt to socially reintegrate those affected within the local agriculture industry. It also serves to protect workers and plants from storms during the typhoon season.
Set in the district of Do Son in Hai Phong, Vietnam, the area receives an average of 12 typhoons each year. The storms can be devastating for the farmers, wiping out their crops. For this reason Bottle Seedling House will be stocked with approximately 10,000 tomato seedlings per season.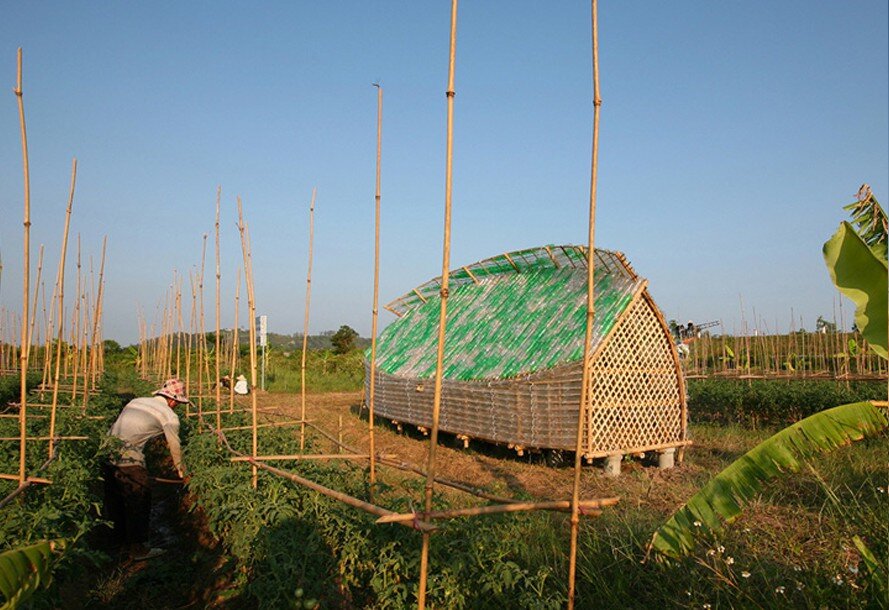 It's also envisioned that the shelter will be used by workers for relaxing, or seeking shelter from the rain. The unit is positioned at the foot of a dyke, where it receives the most protection from the weather. Its structure is formed out of bamboo and is set on a deep foundation that helps provide it with stability.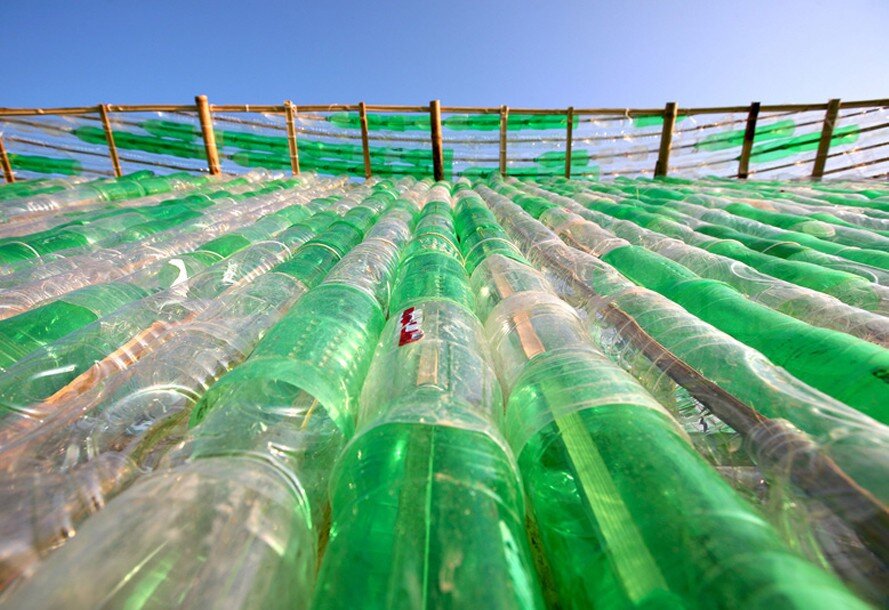 The bamboo has then been coated with plastic bottles – about 3,000 of them. It provides a lightweight but effective cladding solution, using a product that would have otherwise ended up in landfill. The shelter covers and area of 172 square feet (16 square meters).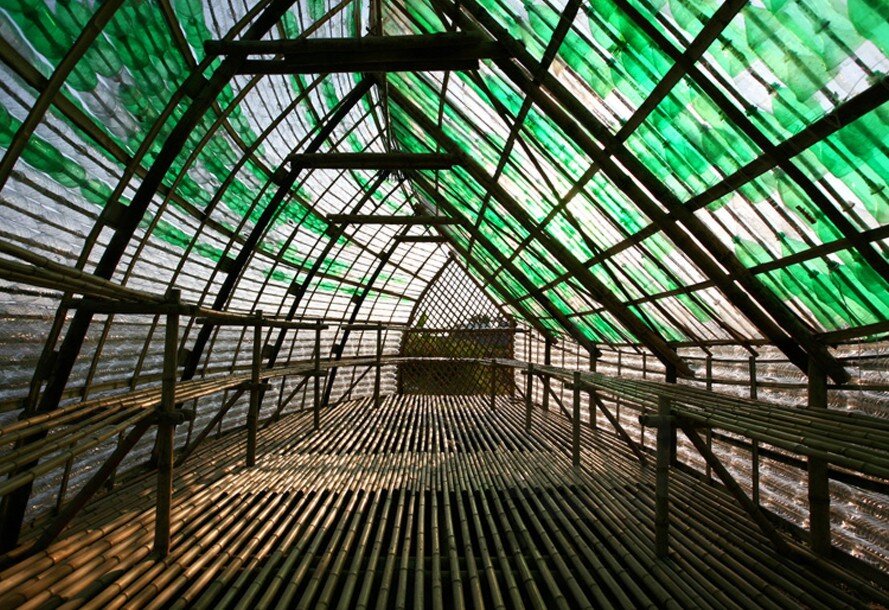 All in all it's a great low-cost, low-energy solution to a very real problem. It'll be interesting to see if there are any follow-up reports on how successful the project has been.
For more shelters check out these modern asymmetric campers from Denmark by Lumo. Or, this disaster housing project that's got a cardboard roof by Shigeru Ban. See all shelters.
Via Inhabitat
Photos: Vu Xuan Son