Dubbed Block Village, this project from Kaohsiung City in Taiwan aims to provide a bright, modern, and adaptable living space for a young family. Local architecture firm, HAO Design, were responsible for transforming the clients needs and wants into a reality.
Block Village has a floor area of just 12 ping – that's 426 square feet or 39.6 square meters. Given that the designers needed to accommodate two bedrooms, a living room and a dining area within its confines, the project required some creative space solutions.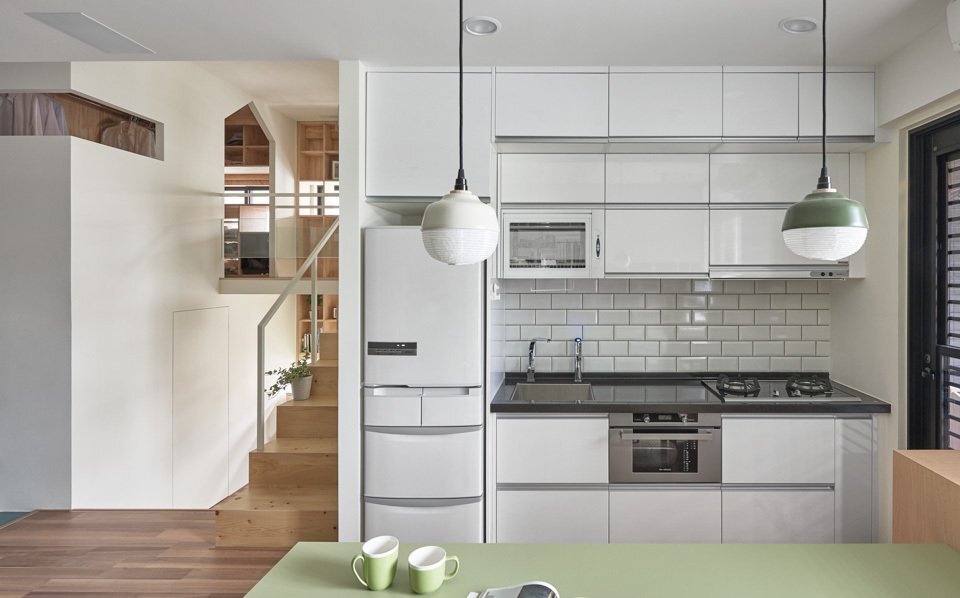 Throughout the home focus is given to lighting and visual elements. The house has three main floors that are offset from one another. The lowest level contains a bedroom with a tatami mat floor, the home's only bathroom, and a study area.
A few steps take you up to the main living area. It consists of an open plan living room, dining area and kitchen. The northern wall has been utilised for storage, which runs along the entire width of the home. The entrance is also found at this level and has been subtly separated from the main living space through a difference in floor levels.
A sense of spaciousness is created through the use of a double height ceiling in the main living area. It's also promoted by using glass partitions between rooms, allowing light to filter through from one section of the home to another.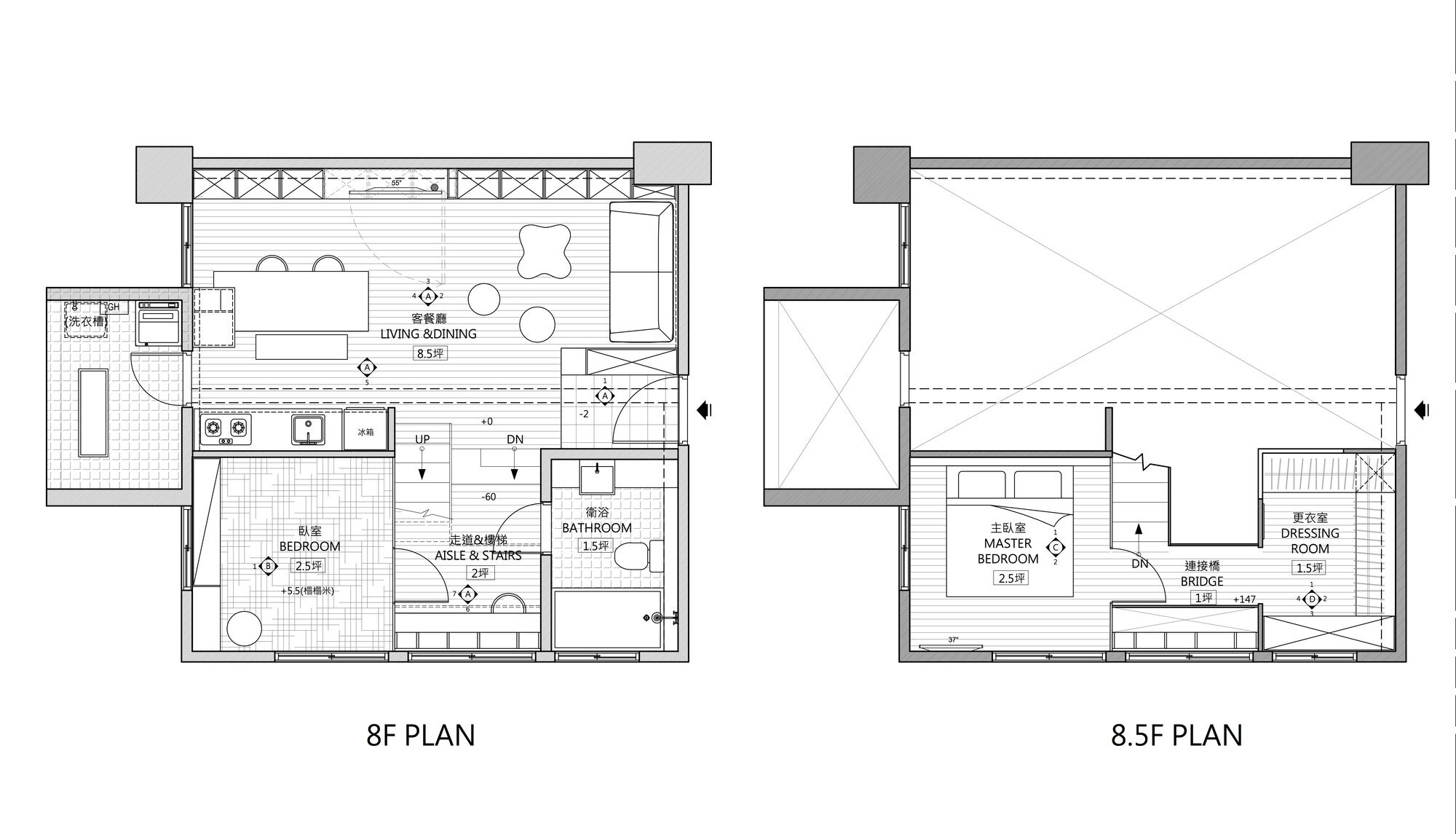 The final floor of Block Village contains the master bedroom, a large storage closet and a separate dressing room.
For more small houses check out Nogueiras House, a rustic barn conversion to a cozy home. Or, this affordable family home designed and built by students. See all small houses.