A small apartment in Turin, Italy, has been renovated with the help of local architecture studio BLA. After being left in a state of disrepair, major renovation work was required to make it a comfortable home for the owner. All told, the unit has a floor plan of 753 square feet (70 square meters).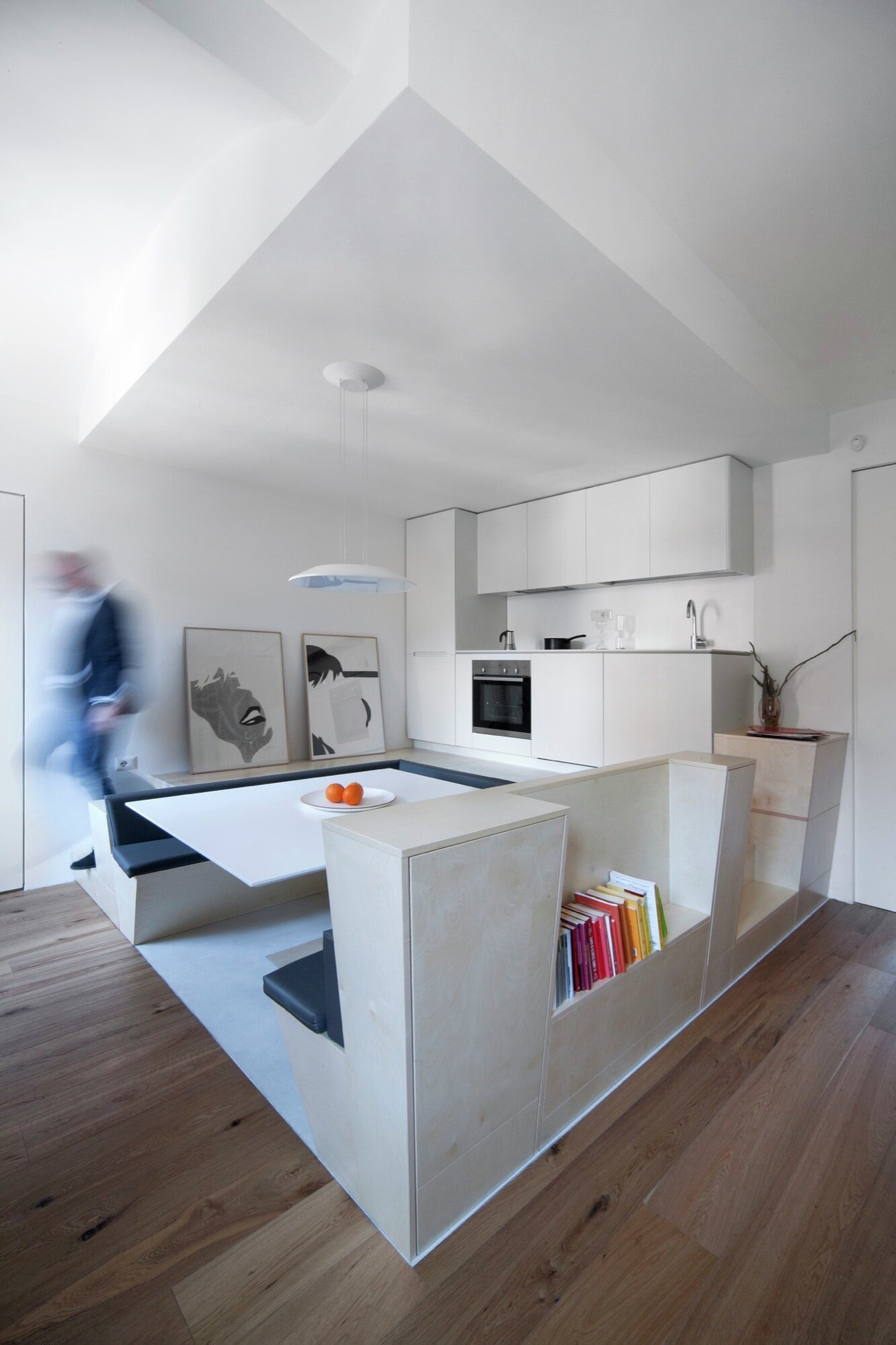 The renovation was completed in 2015. The client wanted to create a space that was both architectural and thermally/acoustically sound (the thermal/acoustic performance requirements were ensured by the client themselves, who is a professional in that field).
They've had to work around the existing structural walls, slotting or carving out living spaces between them. One such "insertion" involves a timber box in the entryway that contains the home's bathroom, and connects it to both the main living area and the bedroom.
The kitchen/dining/living room features some interesting custom furniture. The center of the room is taken up by a seating area that serves as a spot for dining. It's enclosed by a variety of storage units and shelves, helping to keep the room clutter free.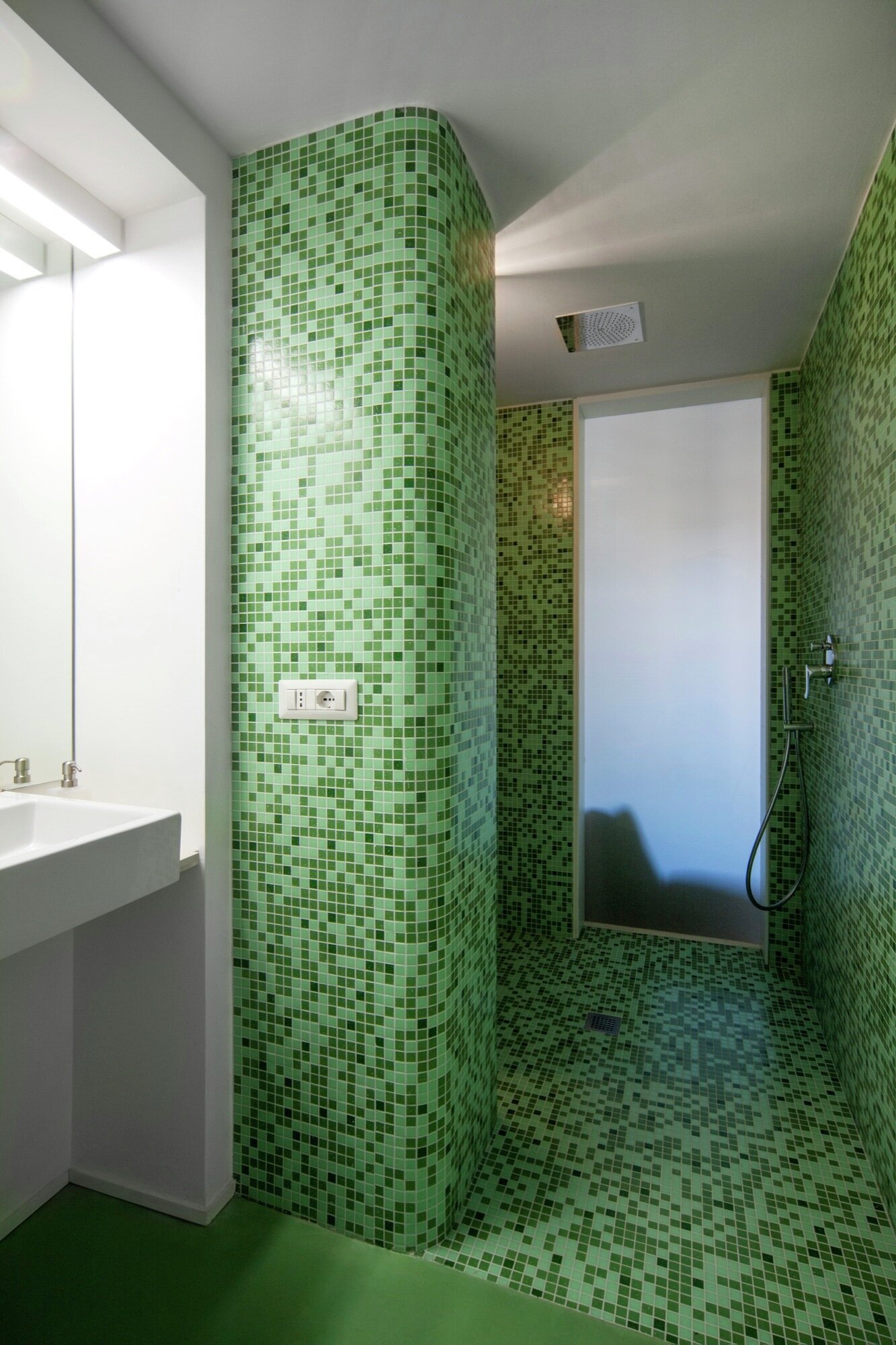 The kitchen wraps around the dining area and is set on a raised floor – the architects liken it to the "main deck" of a ship. The underside of the raised floor is used to create yet more storage. Just off of the dining/kitchen section, there's a less formal sitting space with two cozy armchairs.
The remainder of the apartment is dedicated to a separate bedroom with a walk-in closet, and a small laundry nook located near entrance. Unlike some apartments, there seems to be plenty of window openings. Translucent units have been used in places (like the bathroom) to help promote natural light. The entire project cost approximately 70,000 Euros ($75,500).
For more small apartments check out this historic apartment in Paris that gets a fresh faced makeover. Or, Case MJE from Mexico which makes use of rotating walls to transform rooms. See all apartments.