Spanish architecture firm Elii were responsible for redesigning this tiny one-room apartment in Madrid, Spain. The firm were contacted by the owner who was seeking to make the most the layout. Elii introduced a number of space-saving ideas and an unusual movable divider.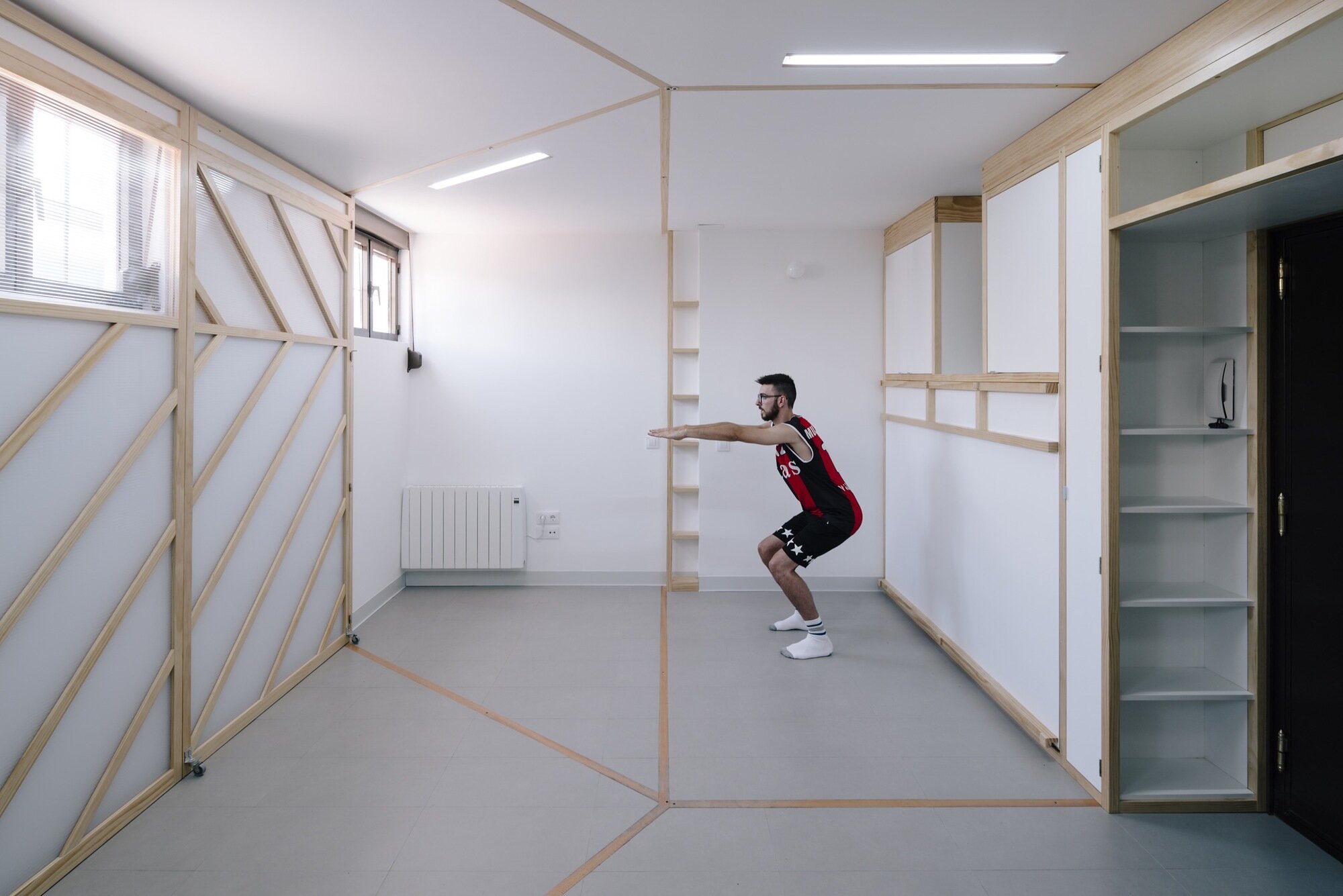 The apartment has a floor plan of just 268 square feet (24.9 square meters), with all living areas being either contained within one room, or accessed from it (like the bathroom). The project was completed in 2015 and has been dubbed Biombombastic by the architects.
There were two main aspects of the redesign. The first being the introduction of transforming furniture and the hiding of rooms. To achieve this, storage was introduced along the length of the entrance wall and the bathroom/kitchen wall.
The storage units provide a space to hide a murphy, as well as freeing the main body of the room from extra cabinetry and shelving. The bathroom and kitchen are found along the east wall. The kitchen itself is a rather subtle and simple affair, allowing it to blend in with the white backdrop.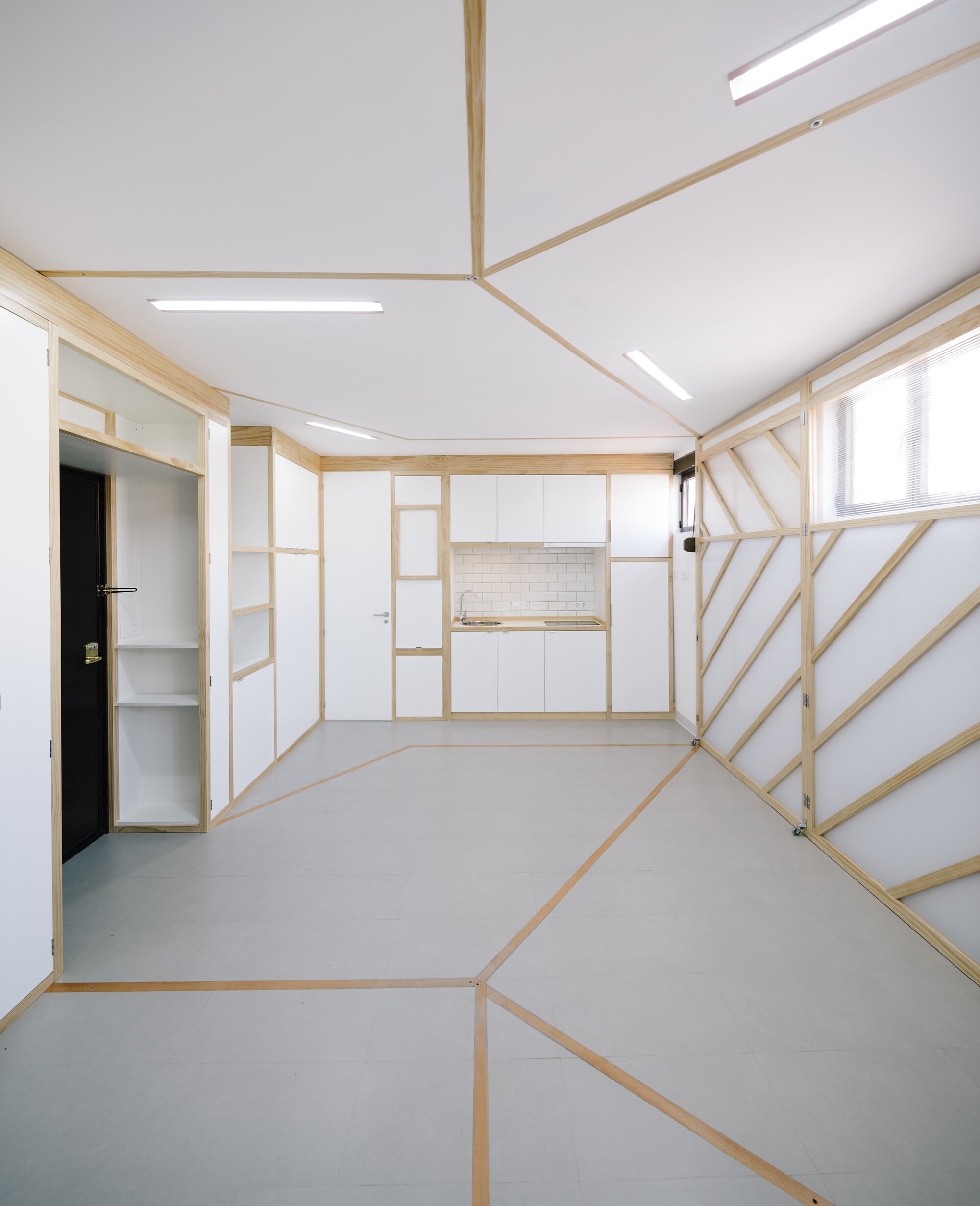 The second aspect of this redesign is the introduction of a movable partition screen. The screen lies flat against the south wall of the property when not in use. When needed, it can be used to divide up the room, or to partition off the sleeping space to provide privacy.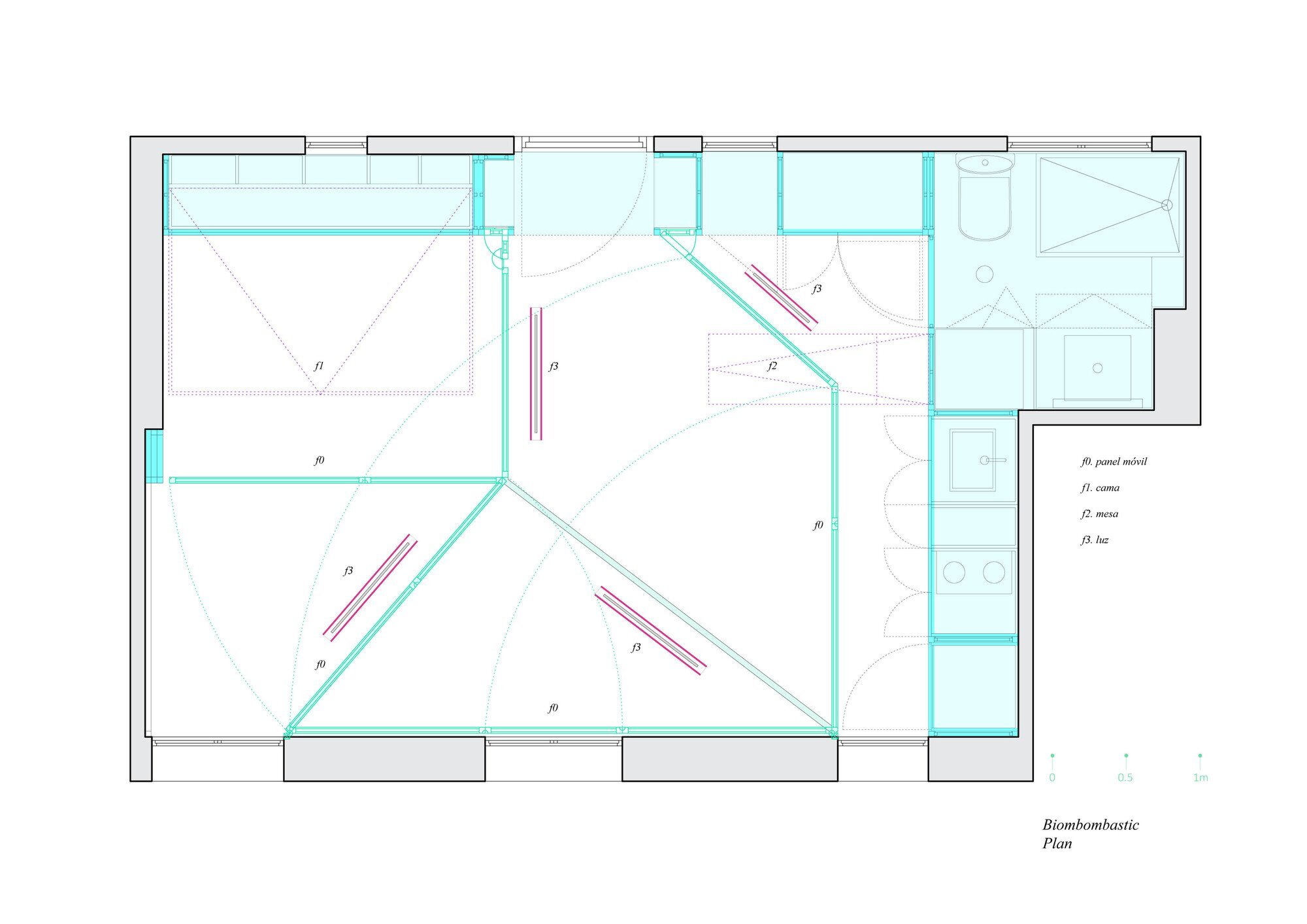 Other hide-away elements in Biombombastic include a fold-down dining table/study desk, located between the bathroom door and the kitchen. From Elii architects: "It optimises the spatial distribution and compacts all the functions so that everyday activities can benefit from as much space as possible."
For more small apartments check out Batipin Flat, a property that makes use of hide-away furniture to capitalize on space. Or, Darlinghurst Apartment, a tiny, flexible and functional home for two. See all apartments.