For this first time since the Second World War more than 50 million people were displaced by conflict and persecution. The rising number of refugees has resulted in designers striving to produce affordable relief units. This solution from DesignDevelop isn't focused on refugees in particular, but aims to provide a more permanent form of accommodation for the homeless.
The Slovakian firm, DesignDevelop has created this tiny triangular home with a footprint of about 16.5 square meters (178 square feet). The house is intended to be built along highways or busy roads so that its side-walls can double as advertising space, effectively making it a live-in billboard.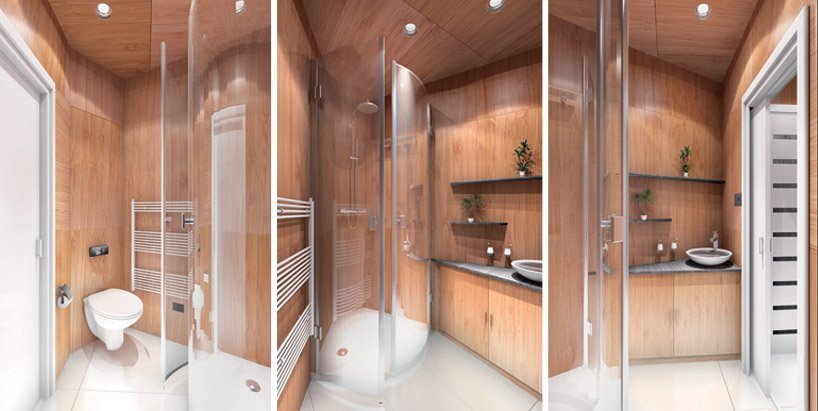 The structure is raised off the ground level, like a billboard, and can be accessed by a small staircase. With two of the walls being occupied with advertising, only the rear wall provides an opportunity for any window openings – who would want to look out onto a highway anyway.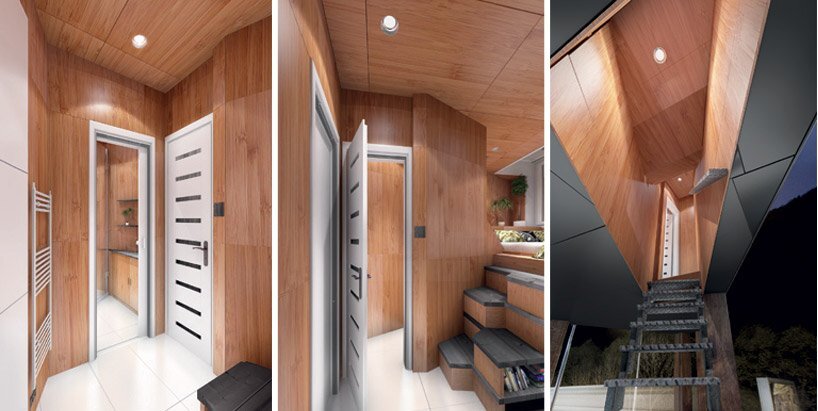 The interior features a rather luxurious looking finish (although it is just a concept model). The walls and ceiling have been clad with sheets of wood, and the floor contains white tiles. There are also recessed ceiling lights, funky modern furniture and a cantilevered toilet. I imagine the high-end spec would be reduced if this were to be built for the homeless. Affordability tends to govern such projects.
The house manages to squeeze quite a lot into such a small and awkward space. There's a bathroom with a shower, toilet, sink and counter space to the end of the building facing the road. The rest of the home is open plan and contains a raised sleeping area with storage below, a dining/study area and a galley kitchen.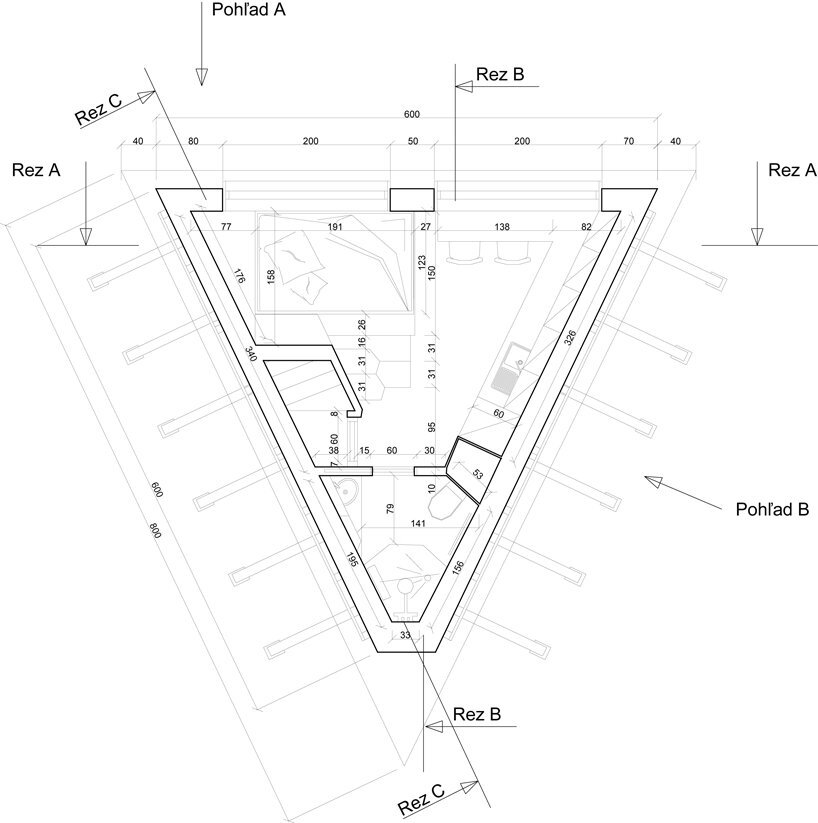 While DesignDevelop have aimed this concept at providing for the homeless, I can also seem a market for it in young professionals – a high-end finish not unlike that of a yacht, close proximity to the city center, good road access (hardy-har), and the possibility of earning money from advertising. You just might need triple-glazed windows.
For more tiny houses check out this rustic modern tiny house that's available for renting through AirBnB. Or Vivood a prefabricated tiny house in Spain that's powered by solar panels. See all tiny houses.
Via DesignBoom
Photos: DesignDevelop