With "van life" becoming more mainstream, it seems that "bus life" is following suit. Bus conversions to full-time residences on wheels have always been a thing, but the number of DIY projects undertaken by people seems to be rising.
In many ways, it's a more feasible alternative to a tiny house on wheels, particularly for those that want to travel. And, unlike a tiny house, the structure is usually in place, you just have to retrofit it for habitation (which is no small feat in itself).
This bus has been converted by the Sullivans, a family of five from Washington state. Until recently, they had been living in an expensive two-bedroom apartment that was stretching their finances. So when Brian Sullivan, the father, received a job offer located a few towns away from their current home, they had to reevaluate their situation.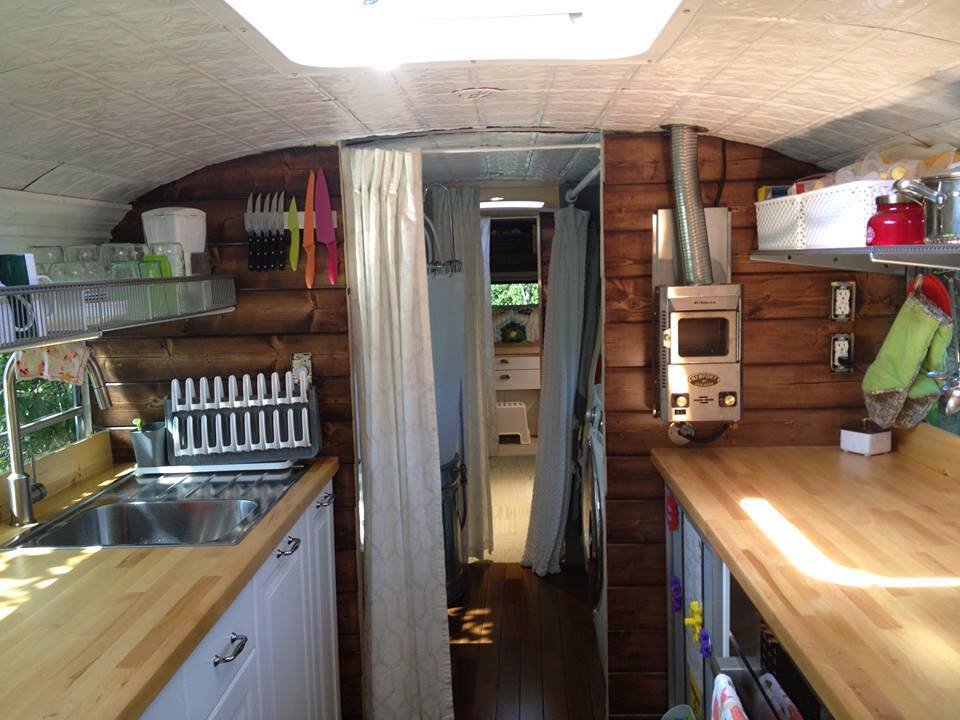 The solution they settled on was to carve a home out of a 40-foot school bus. In the end it took about a year's worth of weekends to complete the conversion, which they affectionately dubbed Big Bertha. Brian and Starla put their skills to use throughout – Brian is an aeronautical engineer, while Starla is an interior designer.
The entrance "hall" of the bus contains a mud room, where shoes can be stored before entering the main living space. Being a small home, the mud room also doubles as a workspace when needed. Beyond an internal entrance door, you'll find the next section is dedicated to the living room and kitchen.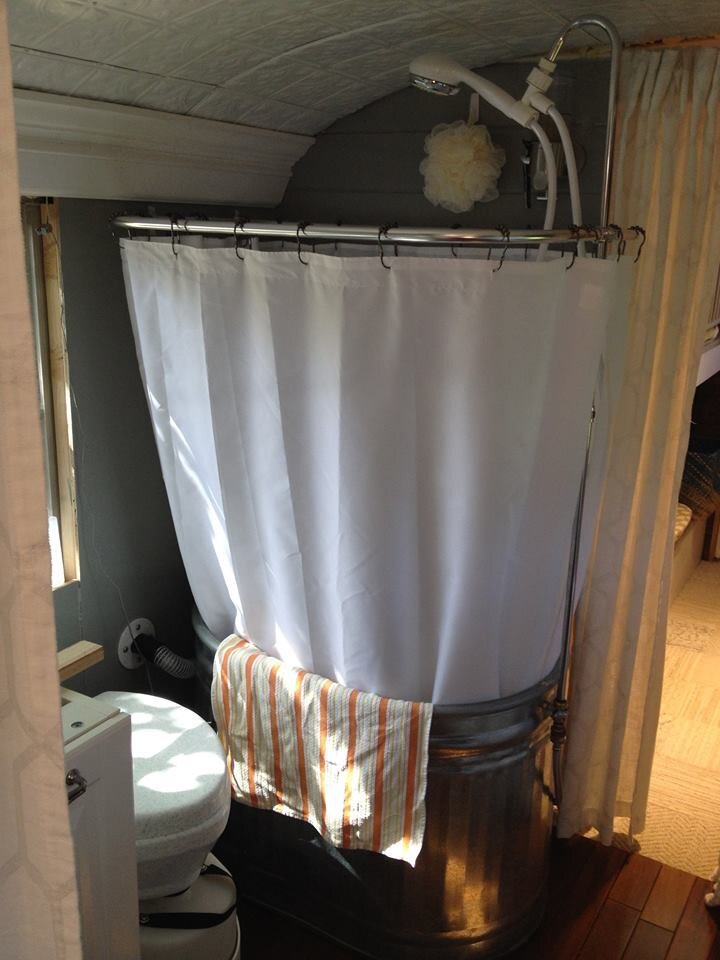 This area contains several storage units incorporated into living room benches. Extensions, also built in to the benches, can be pulled out to create a guest bed. The top end, occupied by the kitchen, takes advantage of every nook and cranny – every little helps when you're trying to accommodate 5 people in such a small home.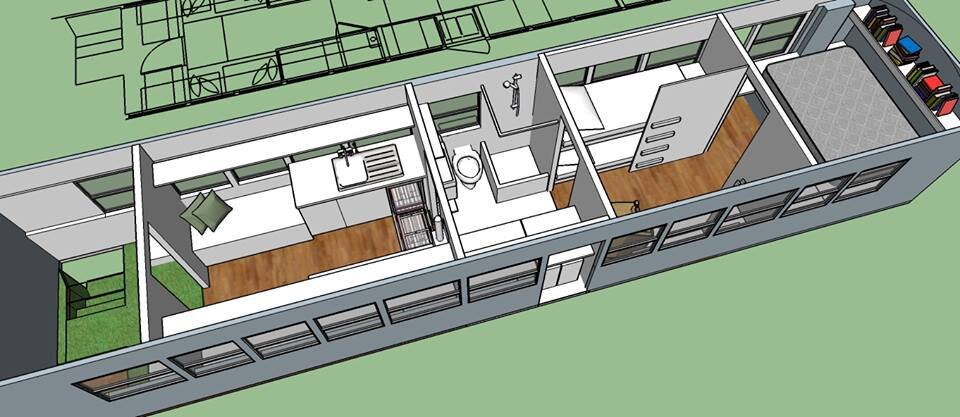 The next section of the home contains the bathroom, which is rather ample in size and comes with a galvanized steel tub/shower. Beyond the bathroom you'll find the bedrooms: first the children's bedroom, followed by the parents. They've made use of bunk beds, and raised bes to give themselves as much storage space as possible underneath.
All told, Big Bertha cost them $2,800 to purchase from a dealership, and they then spent an extra $25,000 converting it to a home.
For more tiny houses check out ths Australian company that produce modular homes featuring a floating bed. Or, this truck that's been converted to a solar-powered home on wheels. See all tiny houses.
Via TreeHugger
Photos: Bertha TV