This tiny house is set on a quarter acre of land that's just 500 feet from the Atlantic Ocean. The house, dubbed Beach Hampton, can be found in Amagansett, NY. Designed by Bates Masi Architects, the project required the team overcome conflicting regulations.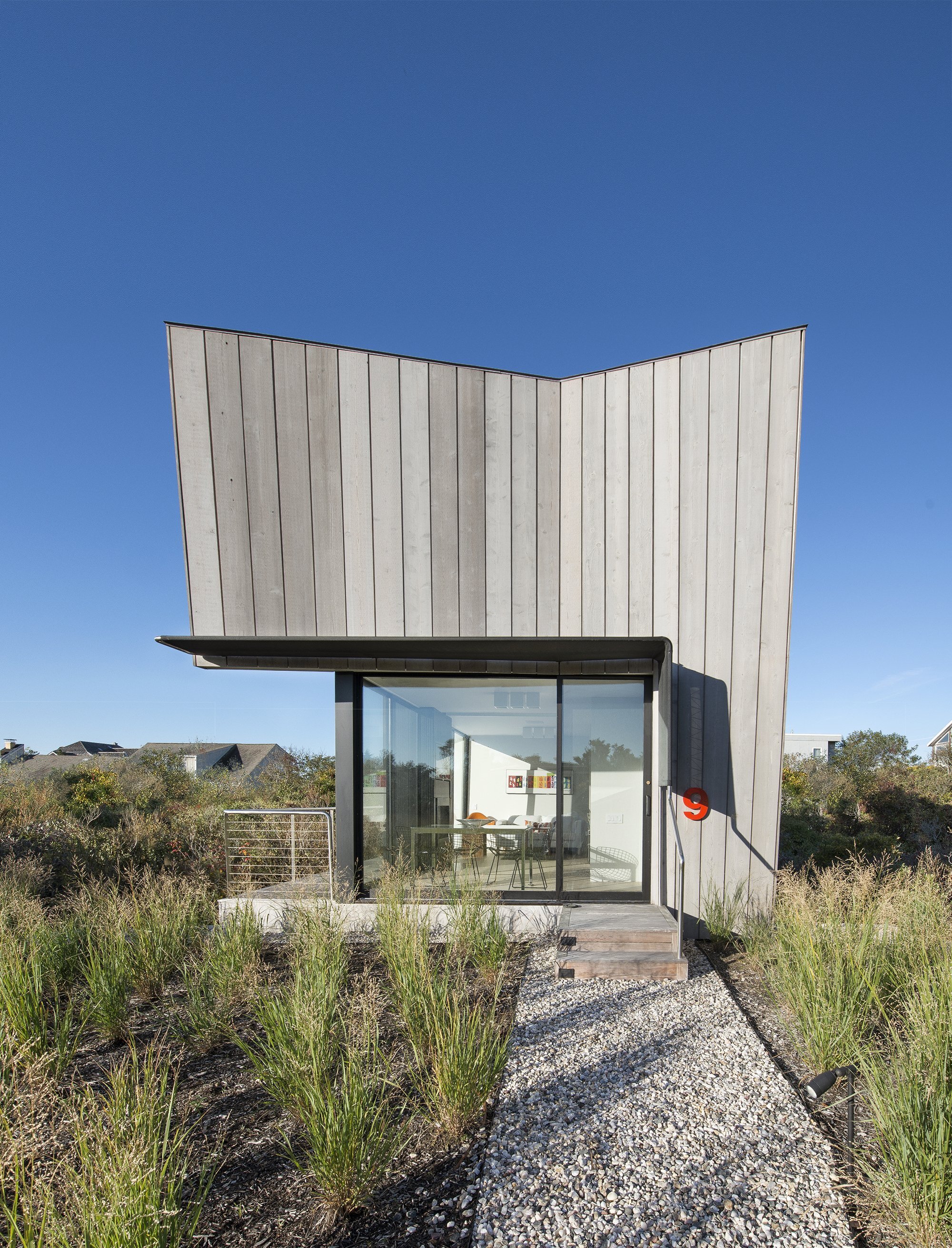 The land was purchased over 40 years ago by a couple, but since the time of purchase many new laws and regulations were introduced. Beach Hampton has a footprint of just 15-by-20 foot, and contains two storeys, giving it a total floor space of 600 square feet (55 square meters).
FEMA required the first floor to be raised 6 foot above grade, however town planners stipulated that the height of the building could be no more than 25 foot. To meet both requirements the architects had to create a house that took full advantage of the (limited) space available to it.
The floor and roof plates have been engineered to be as thin as possible, and by removing ductwork from the ceiling area, further gains were made in head height. Each space has its own individually controlled mechanical unit, a feature that the architects claim will result in better energy efficiency.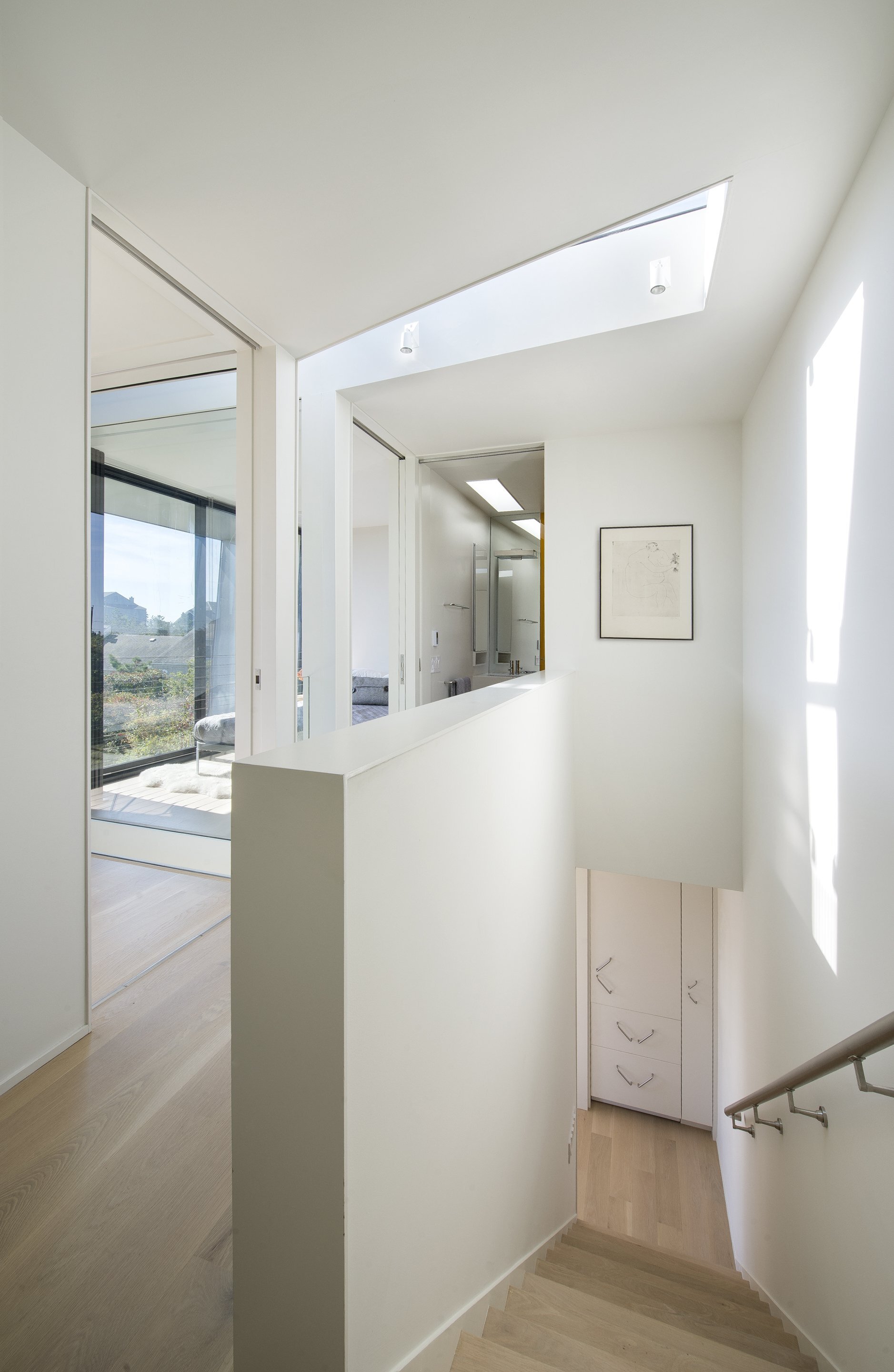 Beach Hampton contains walls that splay outwards from the base to the top of the building. The overall effect, from the inside, is the perception of spaciousness and openness. Floor-to-ceiling windows have been installed on the front face drawing in plenty of natural light. This is aided by a light well found in the center of the building.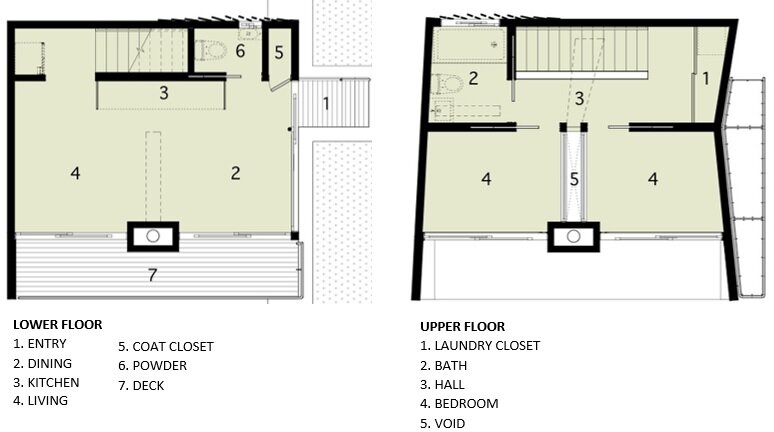 The first floor is occupied by the kitchen, dining and living room. Behind the kitchen, there's a toilet on one side and a staircase on the other. The second floor contains two decent-sized bedrooms, the bathroom and some storage space. There's also a void that separates the two bedrooms, and allows light to pass down to the first floor from the light well.
For more tiny houses check out Winkley Workshop, a tiny house conversion located in London. Or, this small family home in SLovenia that gets a modern makeover. See all tiny houses.
Via ArchDaily
Photos: Bates Masi + Architects