Dubbed Batipin Flat, this small apartment in Milan, Italy, has been given a new lease on life thanks to the work of architecture firm studioWOK. The redesign was completed in 2015 and aims to provide the owner with as much functionality as possible within its small footprint.
At 301 square feet (28 square meters) there isn't much room to play with. In order to capitalize on the available space, priority was given to the main living area which serves as a multi-functional room capable of transforming from the living room, to a dining room, to a bedroom.
Two "active" walls hide all of the furniture pieces that allow the room to change use. They're clad from floor-to-ceiling in plywood, and create plenty of storage space for the owner. The wall adjacent to the kitchen and bathroom contains a Murphy bed set-up. The wall opposite features a couch that can be pulled out to create another bed.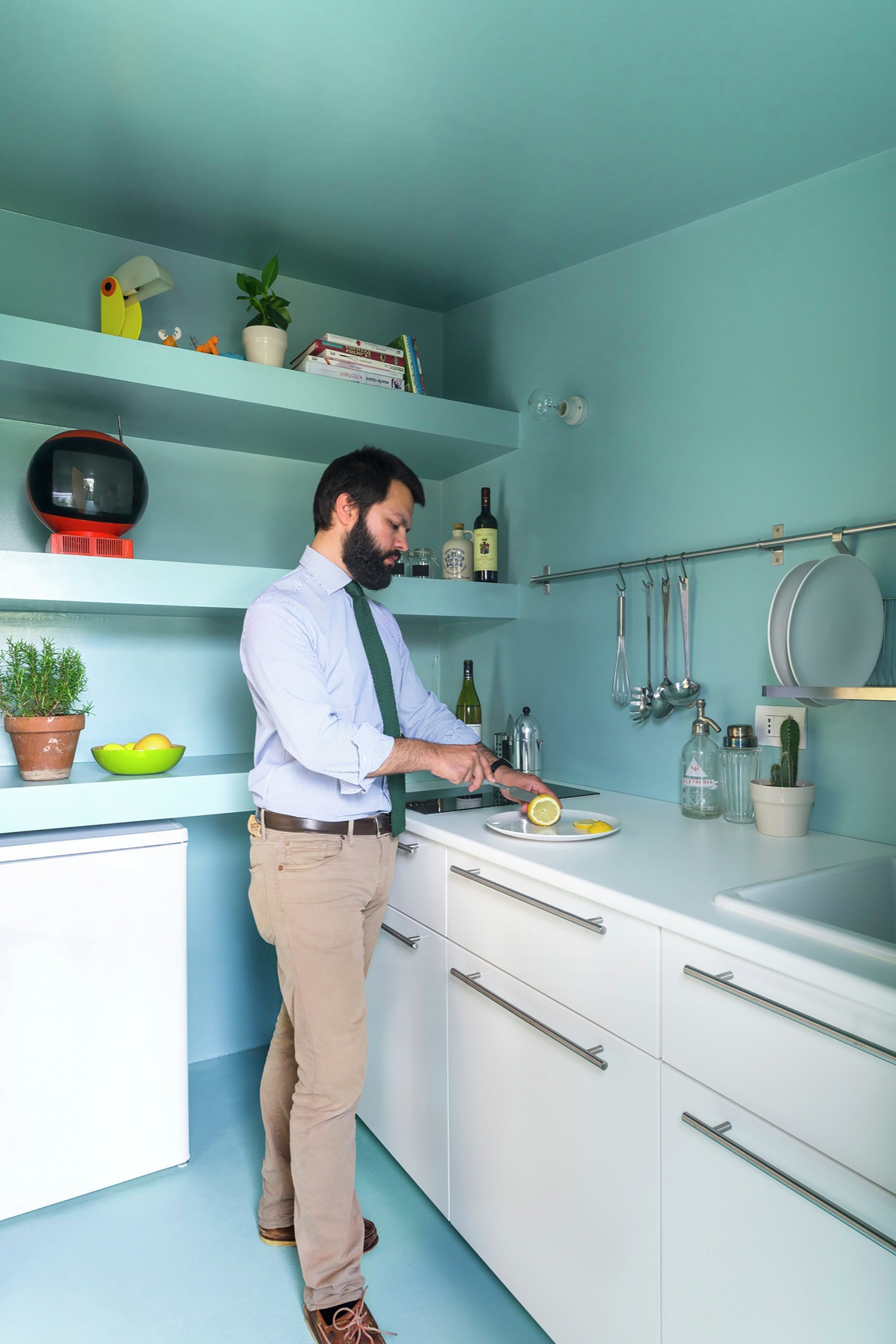 The kitchen and bathroom are tucked away to the back of the apartment. Both rooms are painted in a bright blue, which is partly offset by the white furnishing and fixtures, although I think the overall effect makes the space feel smaller and darker.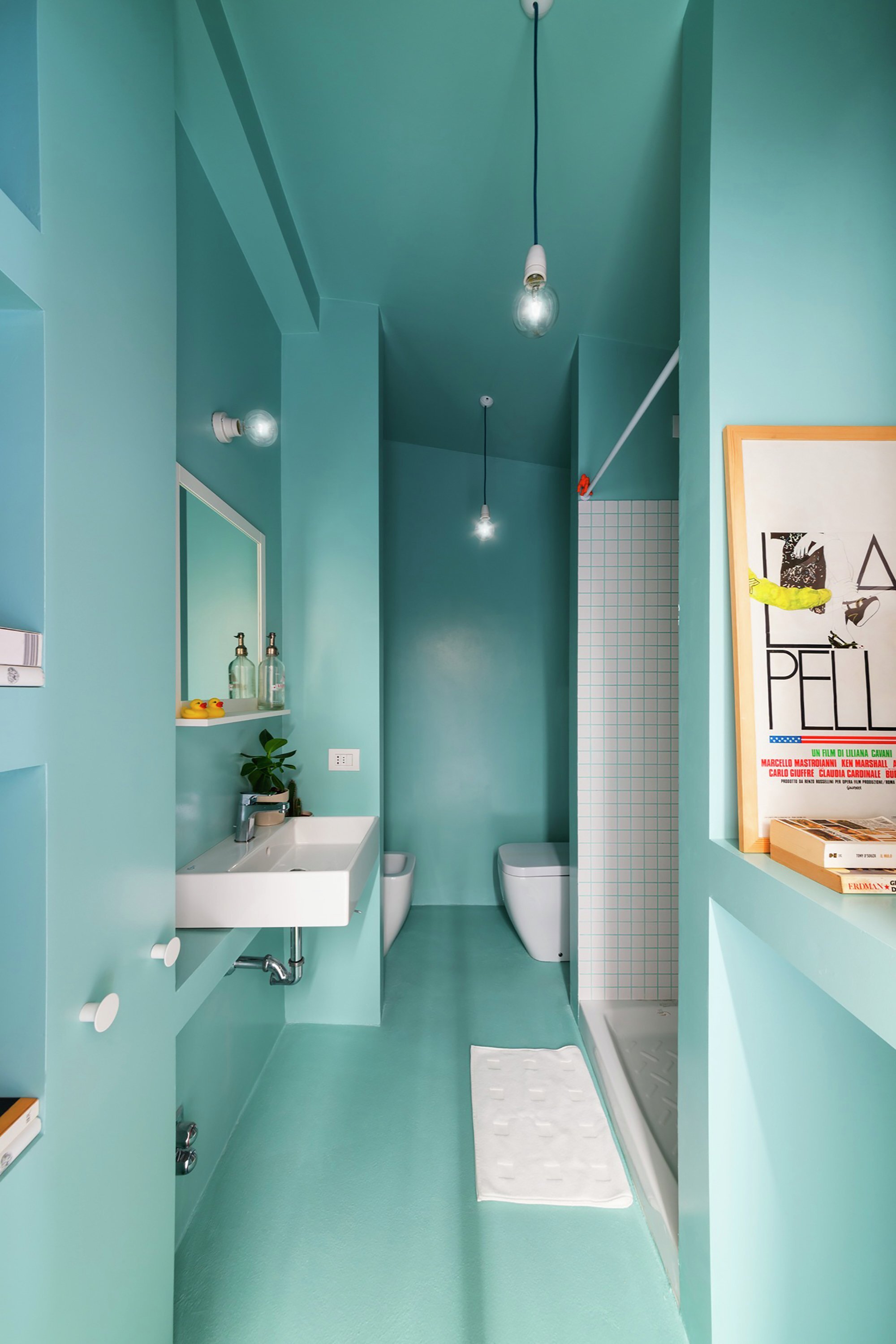 The main living area takes advantage of natural light through its large patio doors that open up to a sheltered terrace. The only room which isn't lit by natural light is the bathroom. All told, the revamp cost in the region of €30,000, about $34,000.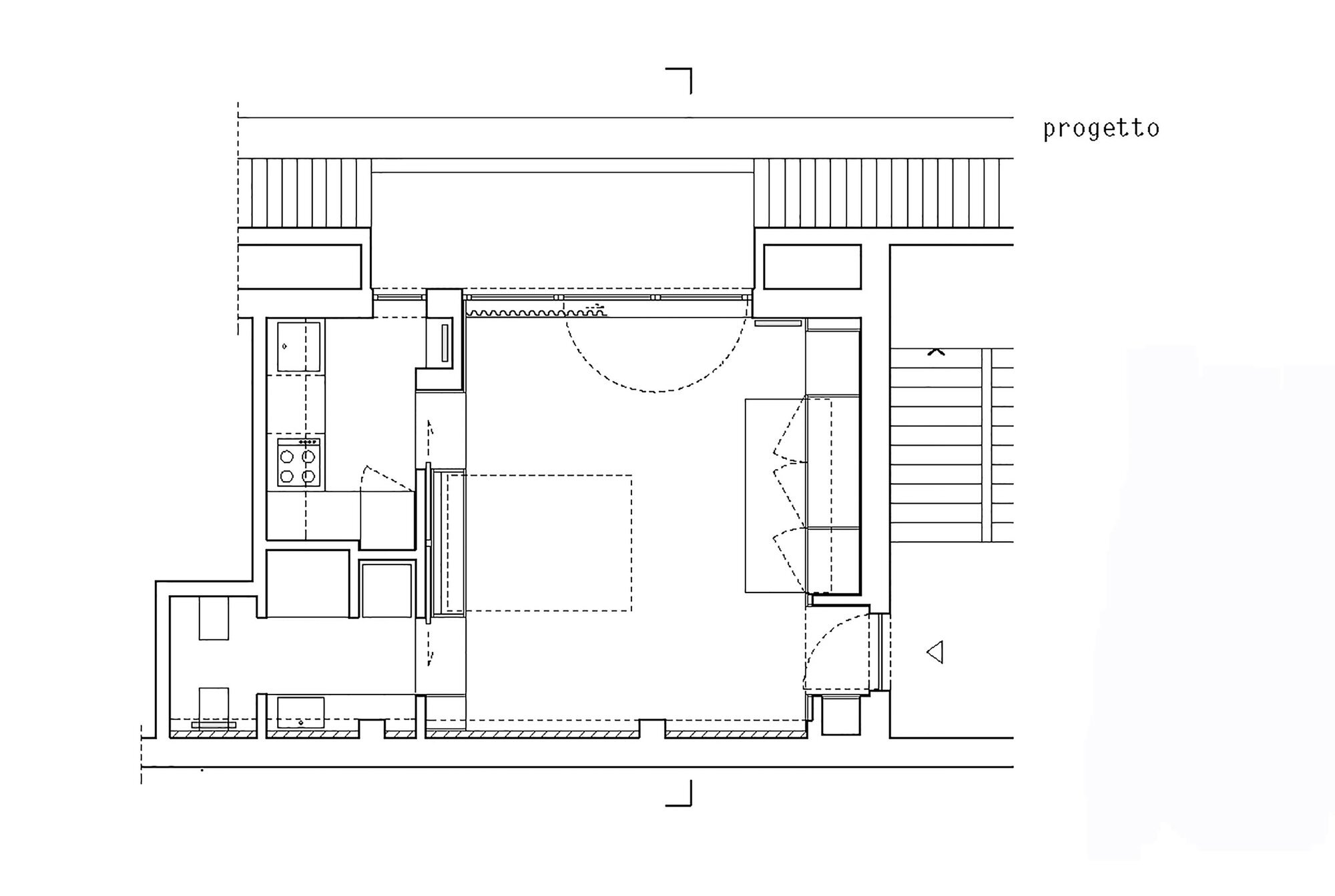 For more small apartments check out this 175 square foot micro-apartment with a hide-away kitchen. Or, this modern apartment block in Nishiazabu by Salhaus. See all apartments.
Via ArchDaily
Photos: Federico Villa