Barrel Top Wagons is a small company from Devon in the UK which specialises in the design and construction of bespoke wagons and moveable structures. Taking inspiration from the traditional showman's wagons of the 1930's, Barrel Top Wagons replicate – with great skill and craftsmanship – the double curved roof that was popular during the period.
The structures are small enough to be towed by car and can be used as an extension to an existing home, acting as little garden retreat. They can also be used as a tiny holiday home, suitable for two people (or perhaps more depending on how creative you get with the sleeping arrangements).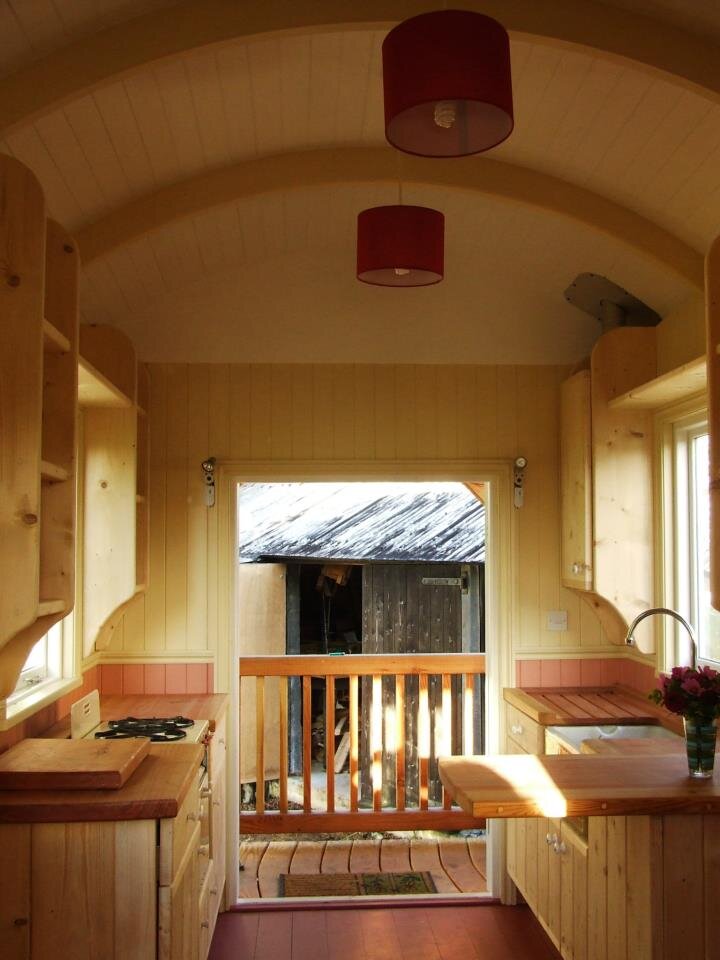 The barrel top wagons come in a variety of sizes up to about 16 foot in length. The exteriors are clad with cedar siding, and it looks like the roof feature corrugated steel sheeting. Any aspect of the wagon can be customised and hand-crafted to your needs (at an extra cost), from the bay windows and wood-burners to the kitchens, tables and beds. The cost for your own unique Barrel Top Wagon starts at £12,500. Given the quality and craftsmanship that goes into its construction, I think it's a great deal.
If you need a larger space, they also create two-part moveable structures which can be up to 28 foot in length – think Canoe Bay Escape, but for UK residents.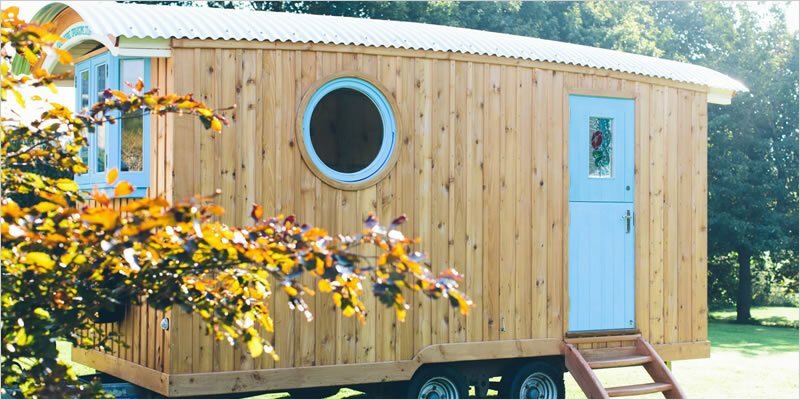 If that's still not big enough, you can also check out their static removable structures that can be built up to 22-by-60 foot in size. The two-part moveable structures start at £17,000 and the removable static versions start at £30,000. Both feature stunning exposed internal timber trusses and can be customised to suit your requirements. For more info and pictures check out their website.
For more tiny houses check out this boiler room that was converted into a modern comfortable tiny house by Christi Azevedo. Or this tiny house from Sweden that's been specifically designed for students by Tengbom Architects. See all tiny houses.
Photos provided by Barrel Top Wagons