Dubbed Barbaros House, this property is located in Barbaros Village in Izmir, Turkey. The design of the house was carried out by a local firm called Onurcan Çakir. Its design places heavy focus aspects such as natural lighting, as well as acoustic engineering.

Set on a site of 4,036 square feet (375 square meters), the architects had plenty of room to play with. The resulting dwelling, however, is relatively small, measuring 893 square feet (83 square meters). The building contains a single storey and features 3 bedrooms.
Throughout the design phase of the project, the clients made it clear to the architects that sound was a priority to them. As a result, Barbaros house is highly insulated and features a layered wall that meets their thermal and acoustic requirements.
To limit the noise levels in the bedrooms, small narrow windows have been installed, with only a single window being placed in each room. There's a master bedroom and single bedroom placed on one side of the home, with another single bedroom placed at the other.
The space between the bedrooms is occupied by an open plan living area, containing the kitchen, dining area, and living room. A small bathroom can be found just off of the entrance. The interior is rather homey, featuring exposed red brick walls, a wood-burning stove, and a kitchen that makes use of fabric instead of cabinet doors.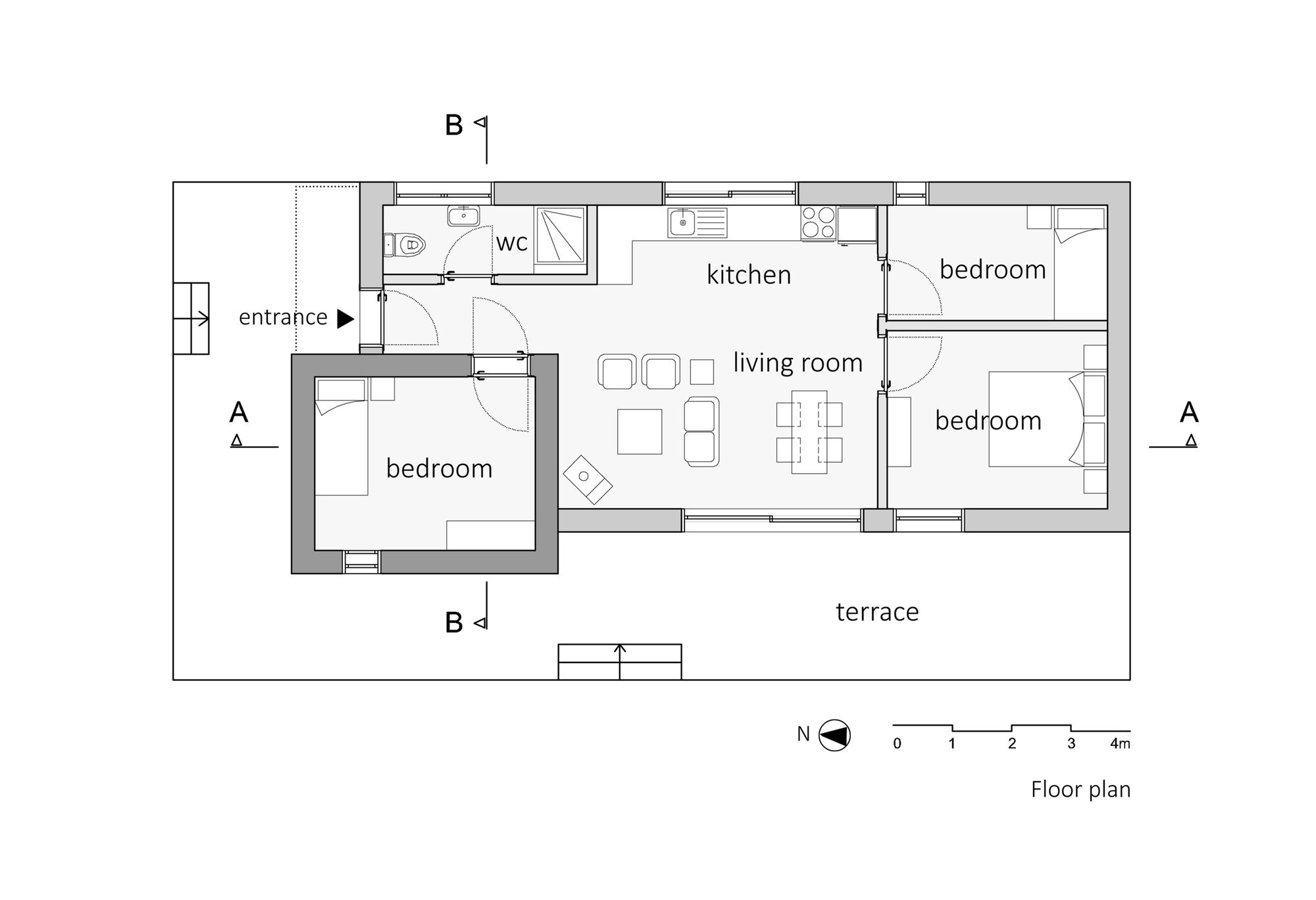 The exterior has been finished with natural materials that have been sourced locally. A large deck wrap-around deck extends the interior living spaces to the exterior, which includes a scenic landscaped garden.
For more small houses check out this affordable rebuild called Vila Matilde House from Brazil. Or, this tiny family home in Vietnam that's set on a 2.5 meter wide plot. See all small houses.