Designed as a multi-purpose backyard studio, this small retreat comes from the Australian firm Branch Studio Architects. The retreat was built for a client who wanted a quiet getaway, where he could escape from day-to-day life.
The brief from the owner asked for: "a slow moving space that would provide a refuge from the hectic paces of modern life." The building accommodates several functions including a home office, entertainment space and guest house.
The project, titled Balnarring Retreat after its location, overlooks a pond in the owners substantial plot of land. The exterior of the building clad with shiplap hardwood of Silvertop Ash that's finished with Cutek oil. The dark wood is complimented by the galvanized black frames of the windows.
On the inside, the walls and ceiling have been finished with plywood sheets, while the floor is made up of polished concrete. Plywood has also been used to create some of the furniture and storage pieces. With the use of exposed metal piping, concrete and wood, there's an element of rawness throughout the space.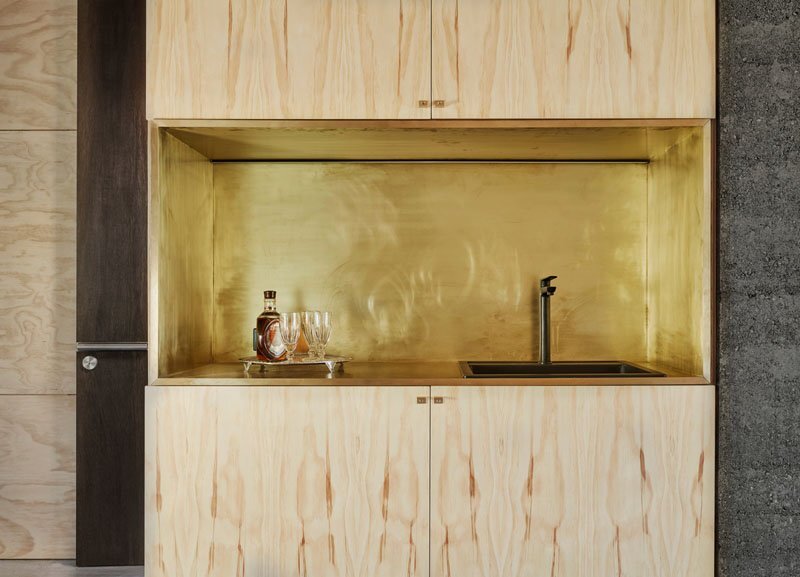 The majority of Balnarring Retreat is taken up by an open plan room. Different areas are created along the length of the room. At the back of the building, you'll find a sleeping area, sectioned off in one corner. A bit further up, and you'll meet the kitchen area (it's more of a kitchenette).
A series of storage closets and a dining area are set opposed the kitchen, while the retreats bathroom is set next to it. The next part of the room is dedicated to the living area. It's probably the most used space in the house as it looks out on the pond through its floor-to-ceiling windows.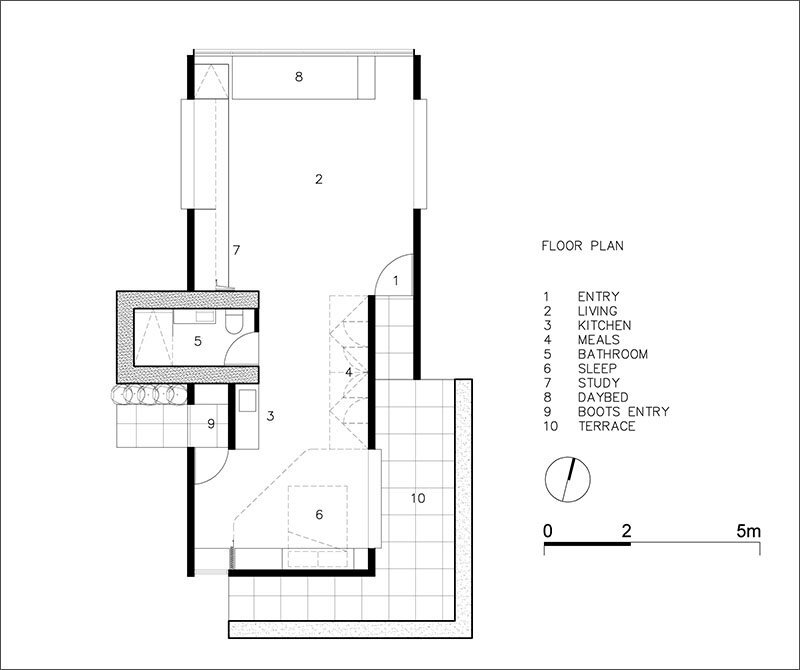 The living area also contains a small study to one side, and a day bed in front of the windows that drops down to bring you almost level with the pond. I think my favorite space in this project has to be the bathroom, as it's lined with a rough finish walls, and features an all glass ceiling.
For more retreats check out Caspar Schols' garden house which features a series of movable building components. Or, Nest, a tiny family cabin that overlooks Lake Superior. See all retreats.
Via Contemporist
Photos: Peter Clarke