This bright and airy apartment can be found in the Eixample district of Barcelona, Spain. The interior has been revamped by local architecture firm, Bach Arquitectes. All told, the two-bedroom apartment contains a total of 753 square feet (70 square meters).
The property dates back to the early twentieth century. The owners of the apartment approached the architects to modernise the interior and make it fit for use. The original layout featured a series of corridors and dark rooms with no access to natural light.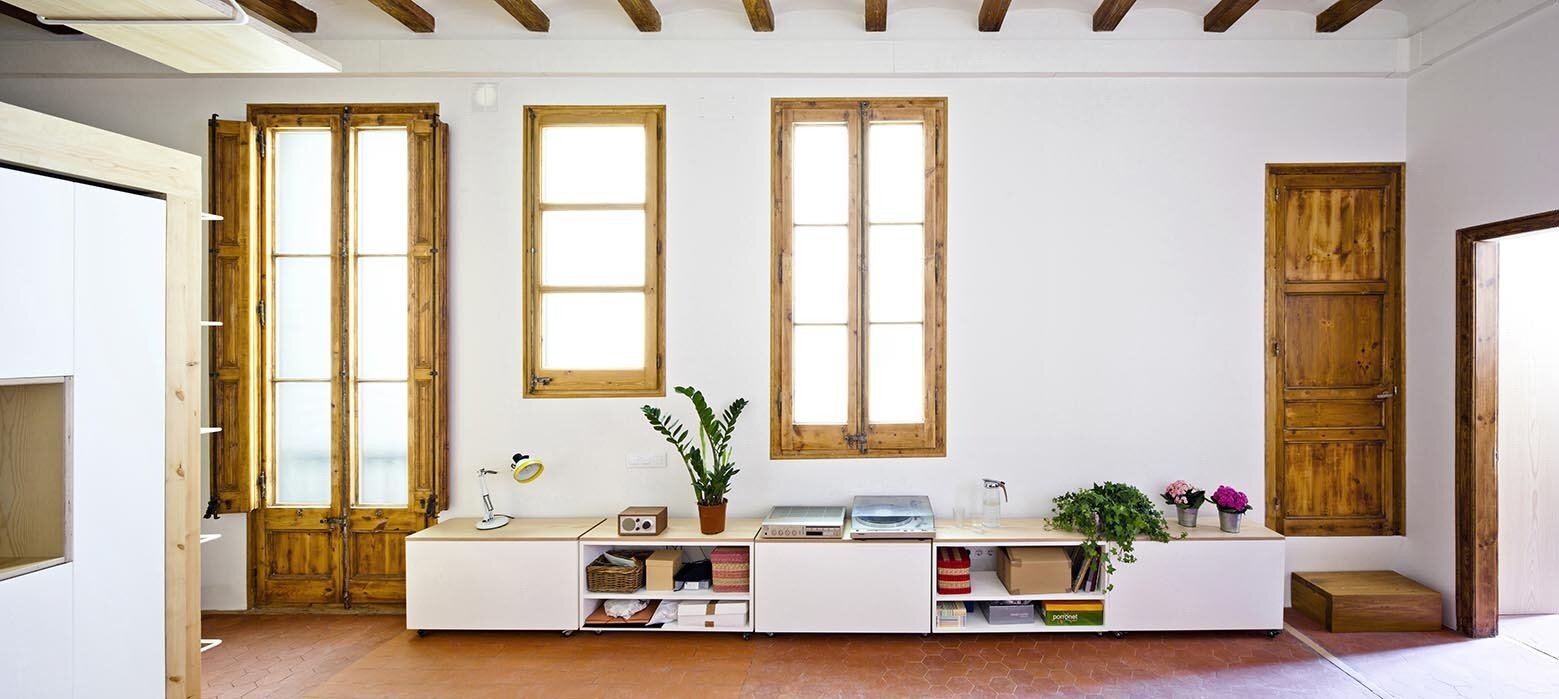 During the refurbishment the corridors were removed, creating a single large space that could be used to accommodate the public living areas. The two rooms to the front of the property were left as-is and converted into bedrooms.
The main living space contains the living room, bathroom, dining area, kitchen and entryway to the rear. The kitchen was enclosed by a wood module that serves as a small loft for storage, sleeping, or even as an unusual study area – a desk which is fastened to the ceiling beams hangs over edge of the unit.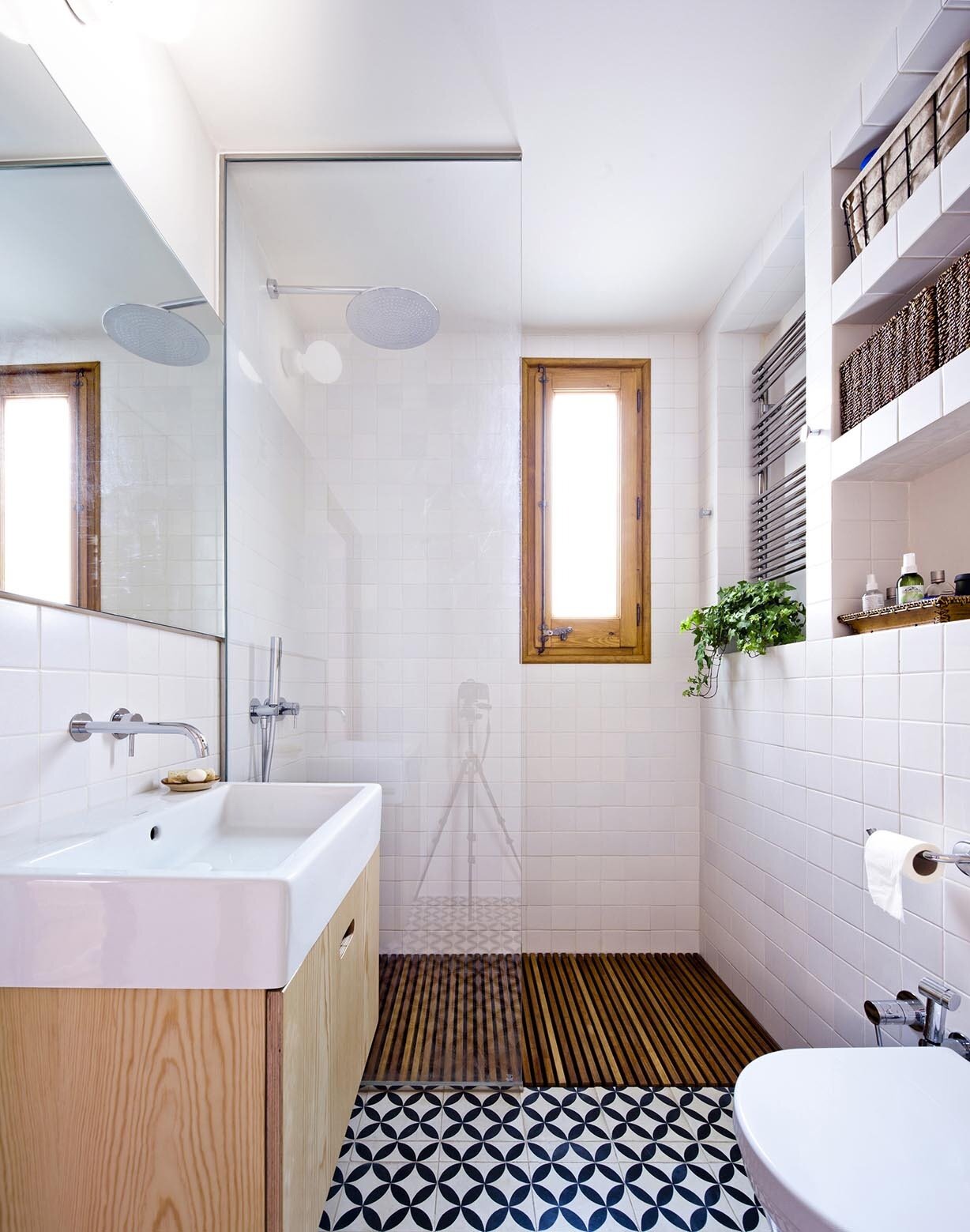 The bathroom, while small, manages to incorporate a toilet, shower, sink and a hidden bath. The bath is flush with the floor and can be found beneath the wood slat shower tray.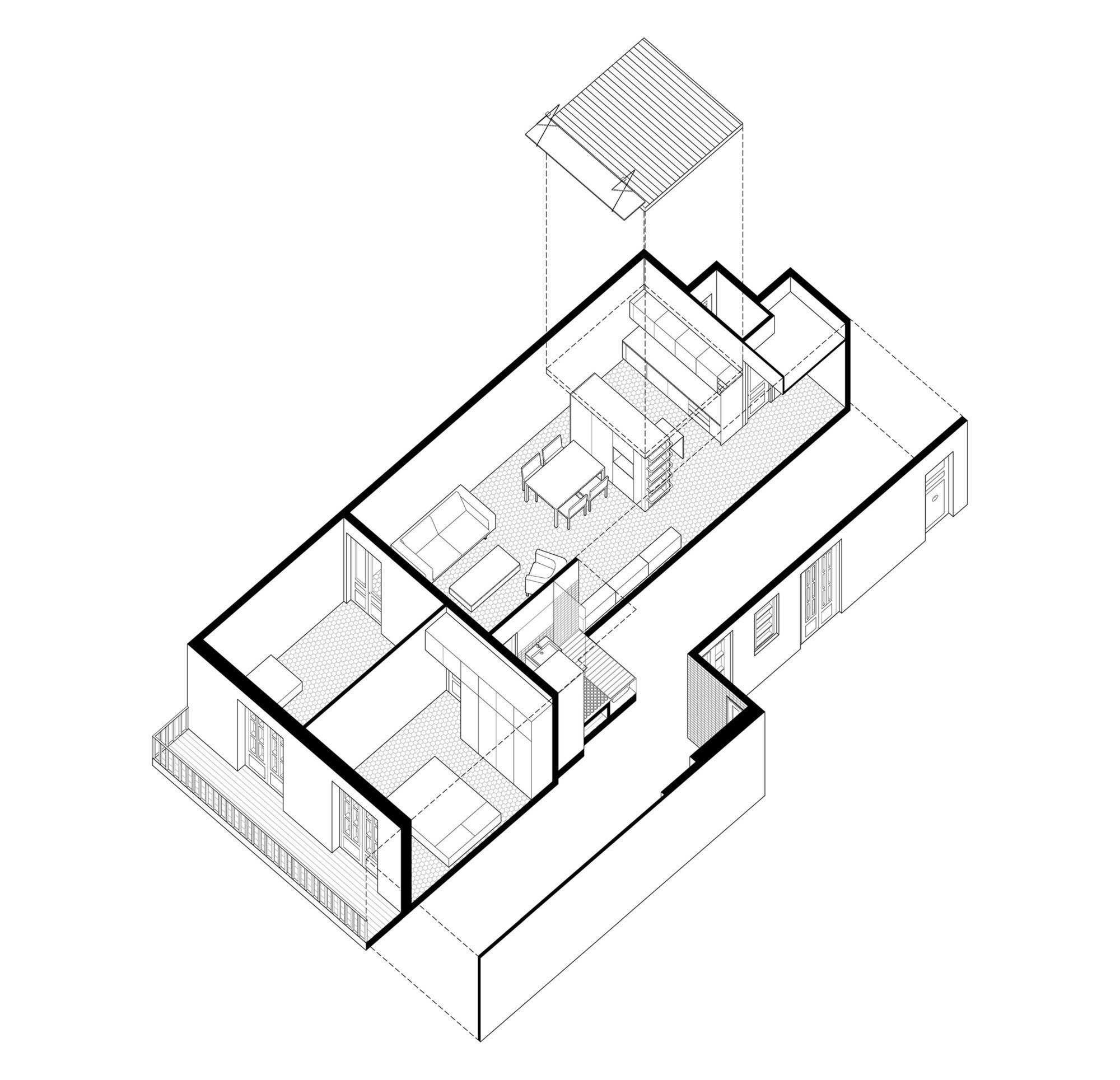 The interior has been finished in a mix of contemporary furniture and finishings, with elements such as the window and door frames keeping their traditional appearance. They've also employed low furniture pieces, a common technique that's used to make rooms seem larger they are (not that it's necessary here when they have such tall ceilings).
For more apartments check out this Parisian apartment that opens up the attic to introduce more light. Or, Biombombastic in Madrid that makes use of a moveable screen to create living areas. See all apartments.