This historic building in France recently underwent renovation works to convert it into a series of small social housing units. The renovation and extension was carried out by the French architecture studio, Atelier d'architecture Ramdam.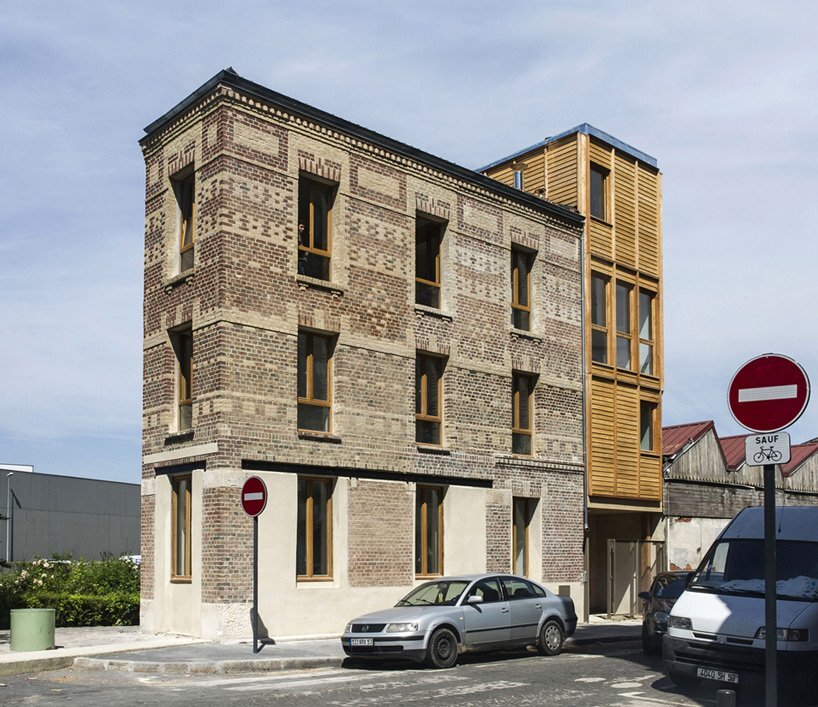 The building is known as "Au Bon Coin" and was originally built back in early 1900. The refurbishment includes the addition of a new timber clad structure, allowing them to maximise the number of housing units on the site. The timber add-on spans the width of the existing brick structure.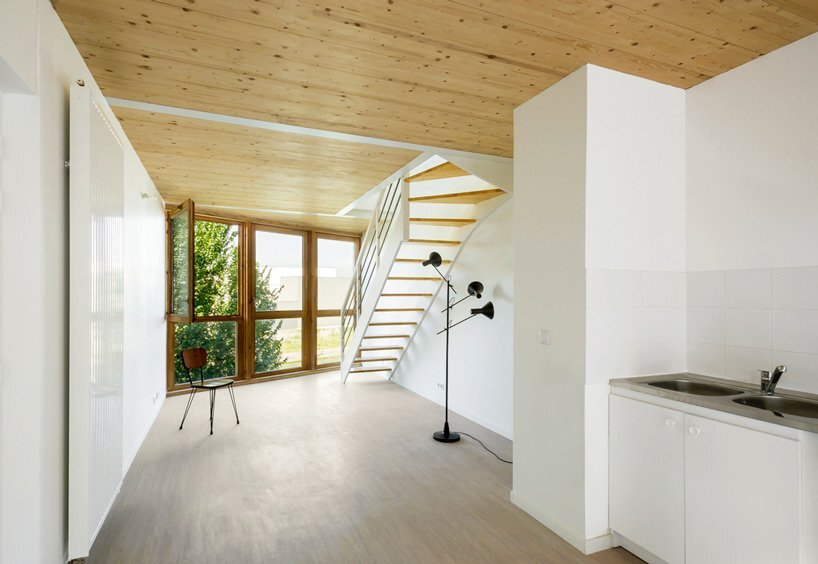 With it's new addition Au Bon Coin is now a mix of old and new. The brown brick of the existing façade is complemented by the wood cladding. The pattern of the cladding, along with the proportions, and positioning of the windows, helps to maintain a sense of continuity between the two structures.
On the inside, there's no hint of Au Bon Coin being an old building. It features a simple minimalist finish, with white walls, and wood clad ceilings. There is no decadence in the fixtures and fittings; the kitchens and bathrooms are a simple affair, which is the norm in social housing.
All told there are 3 units. Two single level apartments, and a third which seems to span several levels, each with its own kitchen (I'm not sure what the intended use of that one is). They range in size from 30 square meters to 45 square meters (323 to 484 square feet).
Each of the apartments is well lit thanks to the large windows, which provide views of the surrounding cityscape, including a nearby canal. Some environment aspects were also included: the new structure is made up of a timber frame in a bid to reduce the carbon footprint and the windows are operable, helping to reduce the need for air conditioning.
For more apartments check out this home in Madrid that features library-style partitions to double up on space. Or, this 87-square-foot apartment in Paris. See all apartments.
Via DesignBoom
Photos: Michéle Constantini