This 250 square foot (23 square meters) tiny house on wheels has been designed and built by the American company Handcrafted Movement. Dubbed as an "Artisan Retreat", it mixes comfort with functionality to create a warm and welcoming home.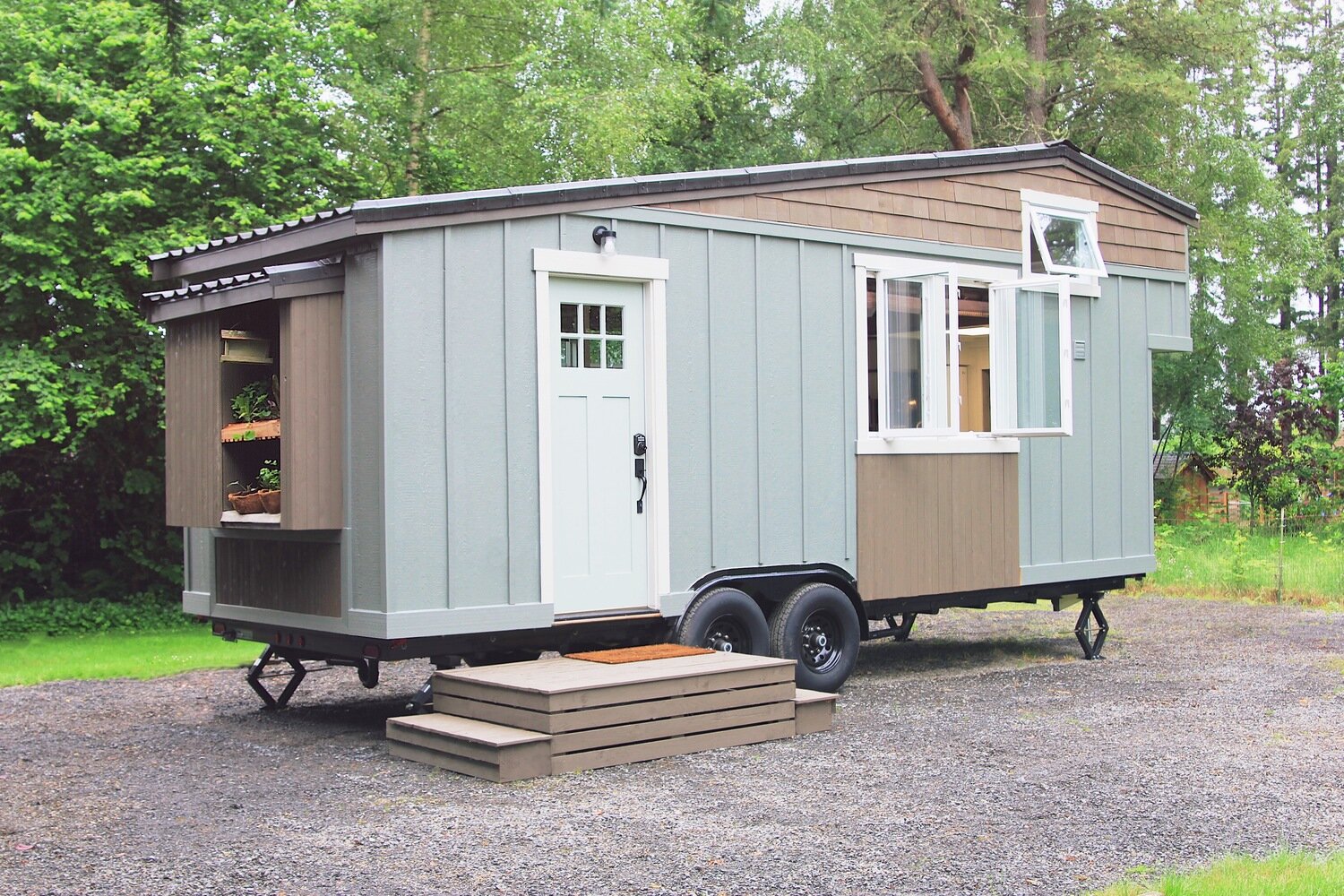 The house is 24 feet long (7.3 meters) and features a board and batten exterior, along with a few shingles at the roof level. The aesthetic is typical of American tiny houses, which often err towards a chocolate box cottage as opposed to the more contemporary models we've seen from Europe.
The house contains a few sustainably-sourced elements and materials including the roof and walls, which are insulated with recycled denim. The roof is also clad with a lightweight, eco-friendly tile. Elsewhere, salvaged wood was used to create pieces of furniture.
The layout follows the form of most tiny houses – there's not much variety given the spacial restraints. The first floor contains a kitchen/staircase, followed by the living room and bathroom. The under-stair space has been used accommodate a large refrigerator and plenty of storage.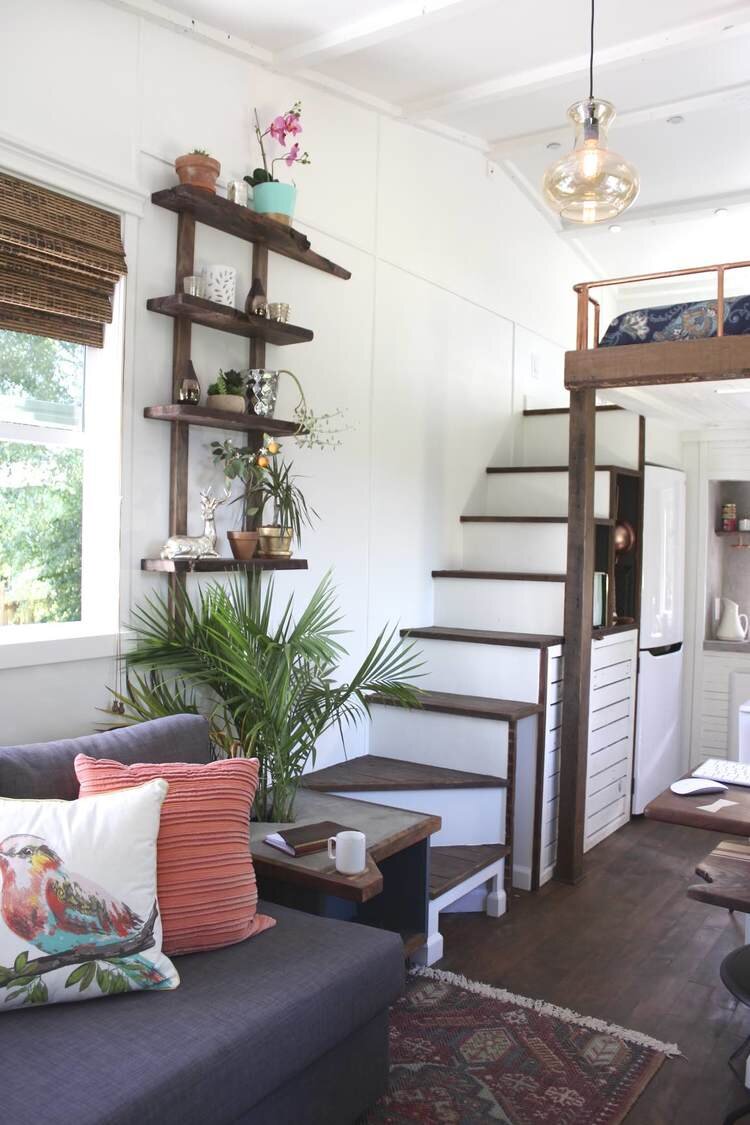 The staircase leads up to a relatively spacious bedroom thanks to the long sweeping roof. According to Handcrafted Movement, there's about 4 foot (1.2 meters) of headroom. The finish throughout is bright and breezy with its white walls and windows. The country-style interior decor, along with the various plants make for a cozy relaxing home.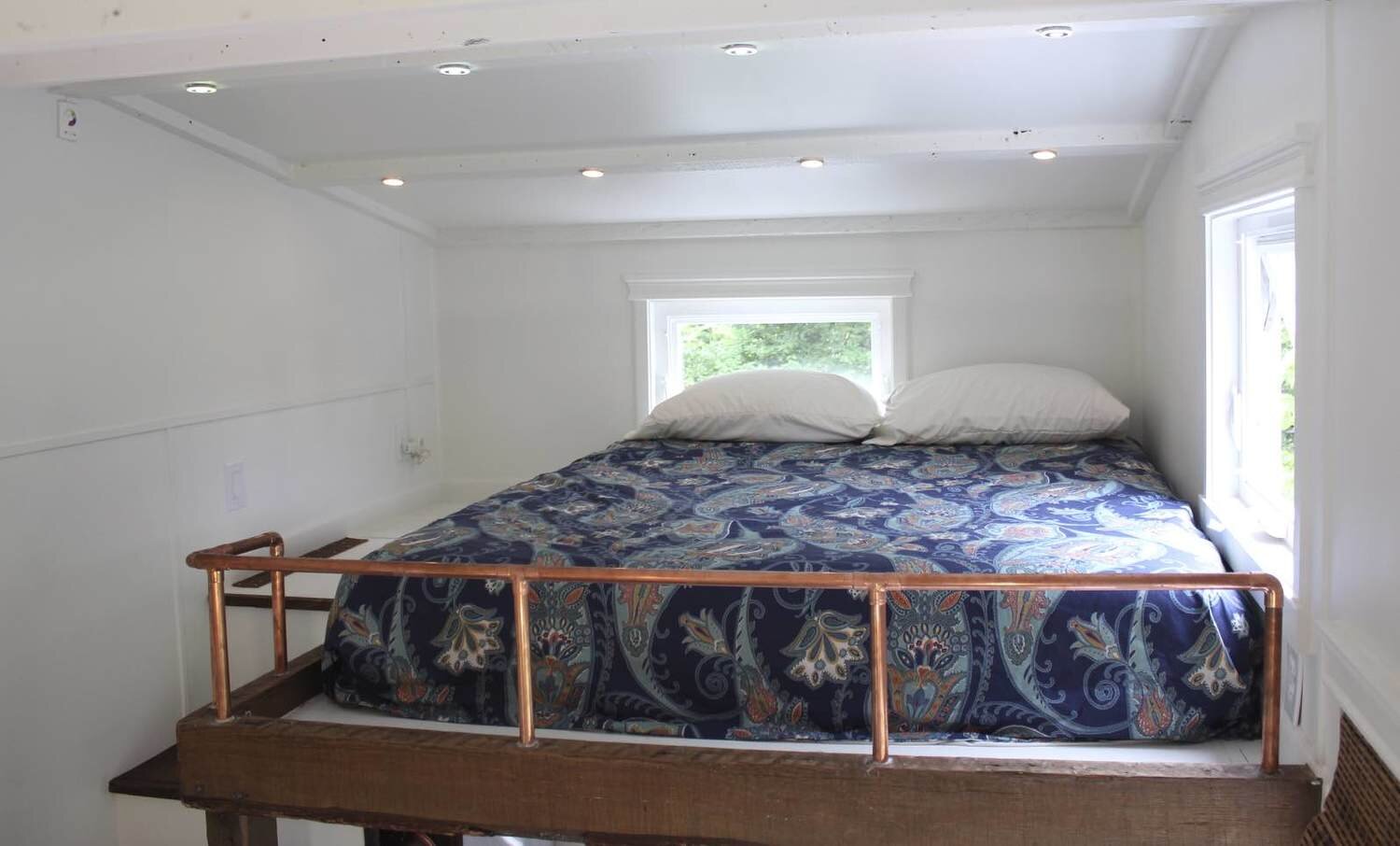 A second sleeping area can be created using the convertible couch found in the living room. If you're interested in the home it's currently available and can be purchased for $69,950 USD (about £52,900 at today's rate).
For more tiny houses check out Marjolein Jonker's contemporary home from The Netherlands. Or, the Maringotka, a traditional caravan that gets a homey makeover. See all tiny houses.
Via TreeHugger
Photos: Handcrafted Movement