The affordability and cost per square foot of tiny houses is often criticized for being overly expensive when compared to a normal house (like Jeff Hobbs tiny house that cost $77,000). However, if cost is your prerogative, then you might like these structures by Arched Cabins.
Arched Cabins are a do-it-yourself alternative (or you could hire a local professional to construct it on your behalf). When you purchase a cabin from them, they provide you with the materials to create the shell. A standard kit includes floor plates, ribs, a ridge beam, R13 insulation (with the option to upgrade to R25 insulation), Super Span roof panelling, trim and fastenings.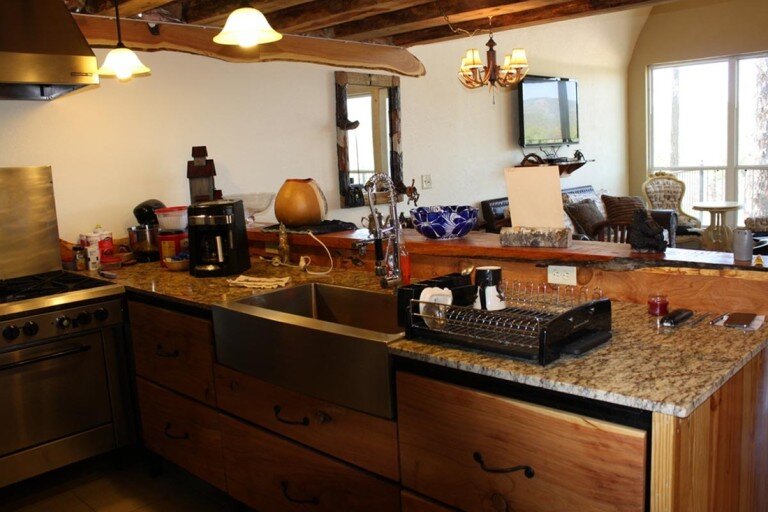 They don't come with a foundation as they're usually very site/region specific, but the structure does meet building regulations. It's also rated for wind speeds of 150 mph and snow loads of 30 pounds per square foot. The kits range in size from 14 feet wide by 12 feet tall, to 24 feet wide by 32 feet tall.
If your requirements fall outside of their standard options, the units can be custom made to your specification. They also aren't limited to be used for just housing; they've been used for workshops, animal shelters, RV shelters, hunting lodges… the list goes on.
The unit shown in the pictures has been finished with a loft bedroom and staircase access. From the company: "Arched Cabins can be fully insulated and built out with lofts and finished interiors to be the home or cabin of your dreams, or they can be minimally insulated and finished with basic end caps to be used for an animal shelter or garage."
Perhaps their most attractive feature is the price; the smallest cabin – without any upgrades – costs under $1,000. A larger unit of 12-by-24 costs less than $5,000. However you do have to remember that these are effectively just the shell costs, and if you intend to turn it into a tiny house, you'll usually have to spend considerably more bringing it up to spec.
For more cabins check out this compact cabin that opens up to its surroundings. Or, this small family getaway that's set among the rocky shoreline of a Norwegian island. See all cabins.
Via Inhabitat
Photos: Arched Cabins