The architecture firm Studio Alexander Fehre was responsible for updating this small one-bedroom apartment in central London. The apartment, titled Apartment Filippo, now features a bright contemporary interior design, aimed at maximising the available space.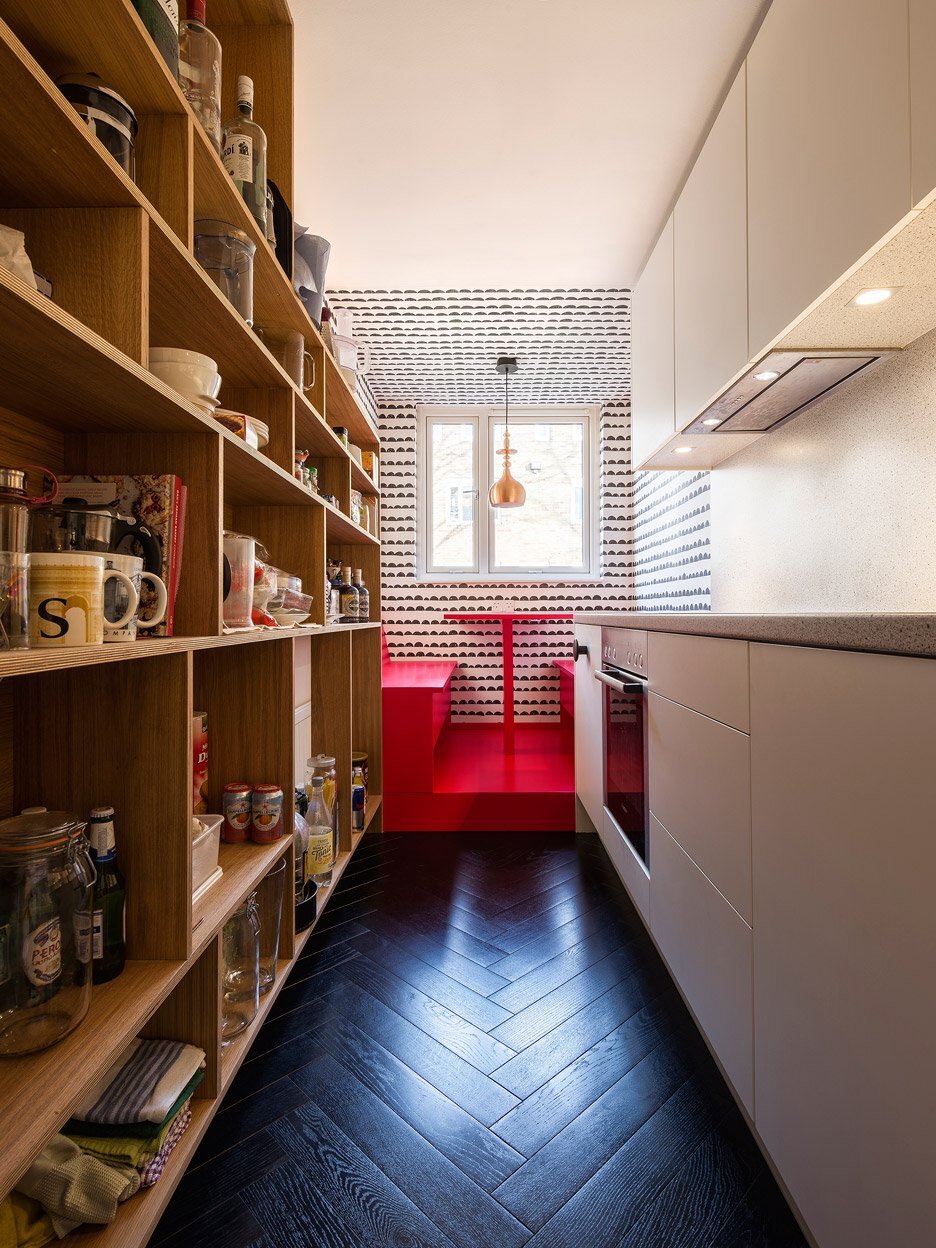 The unit contains a total of 484 square feet (45 square meters) of living space. Within that they've managed to accommodate a double galley kitchen with a dining area, a living room with a study nook, a bedroom with built-in storage, a bathroom and an entrance hallway.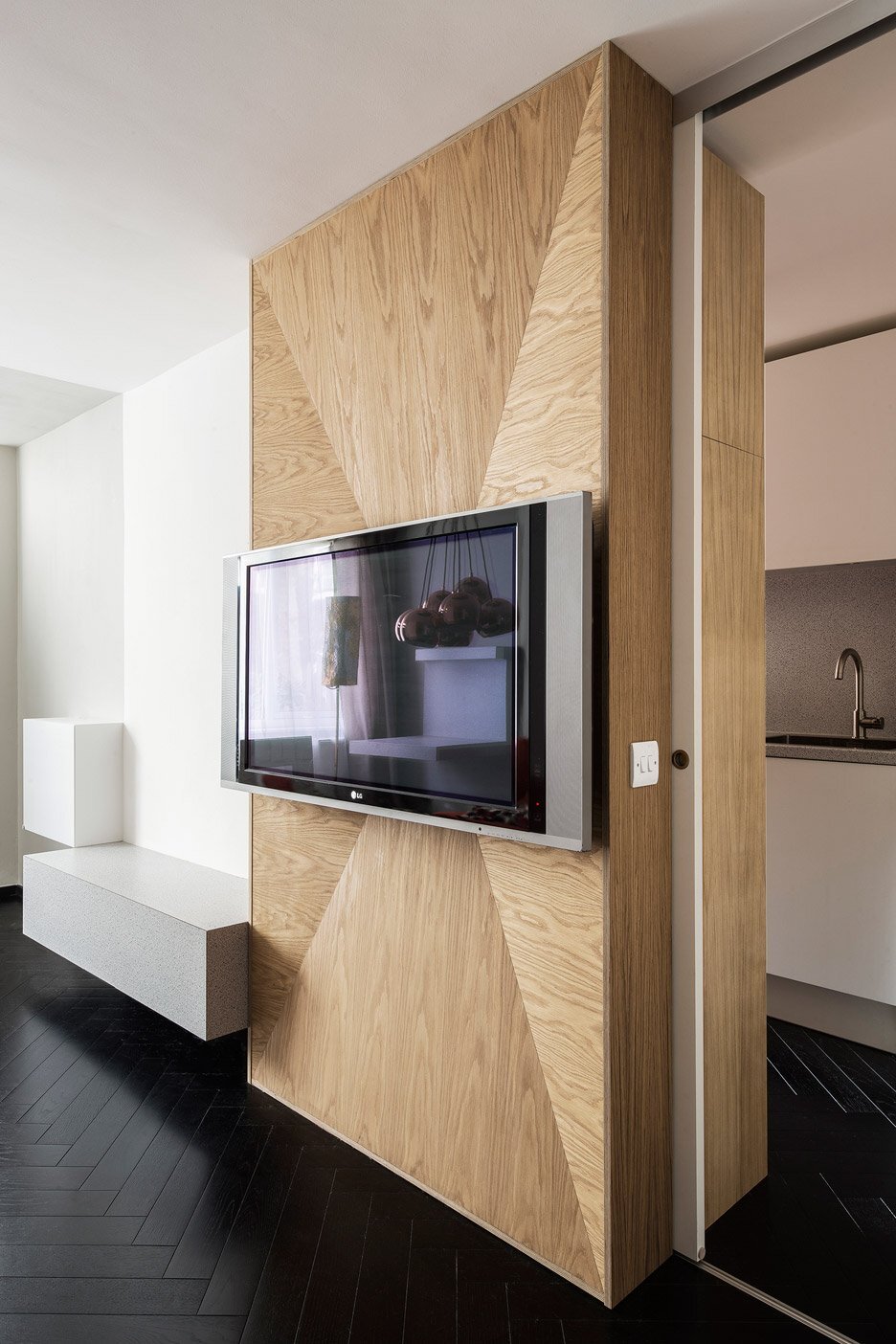 Redistributing the unit's layout lead to the dining area being placed in a nook at the end of the kitchen. It stands out from the rest of the room thanks to the furnitures bright red finish and semi-circle monochrome wallpaper. An open-shelf storage unit flanks one side of the kitchen with contemporary units lining the opposite wall.
A sliding door has been used between the kitchen and living room to create minimal disruption. The TV backdrop (and the kitchen shelving) has been made with veneer plywood. A black herringbone floor has been installed throughout, which would sap all the light from the rooms if not for the white walls and ceiling.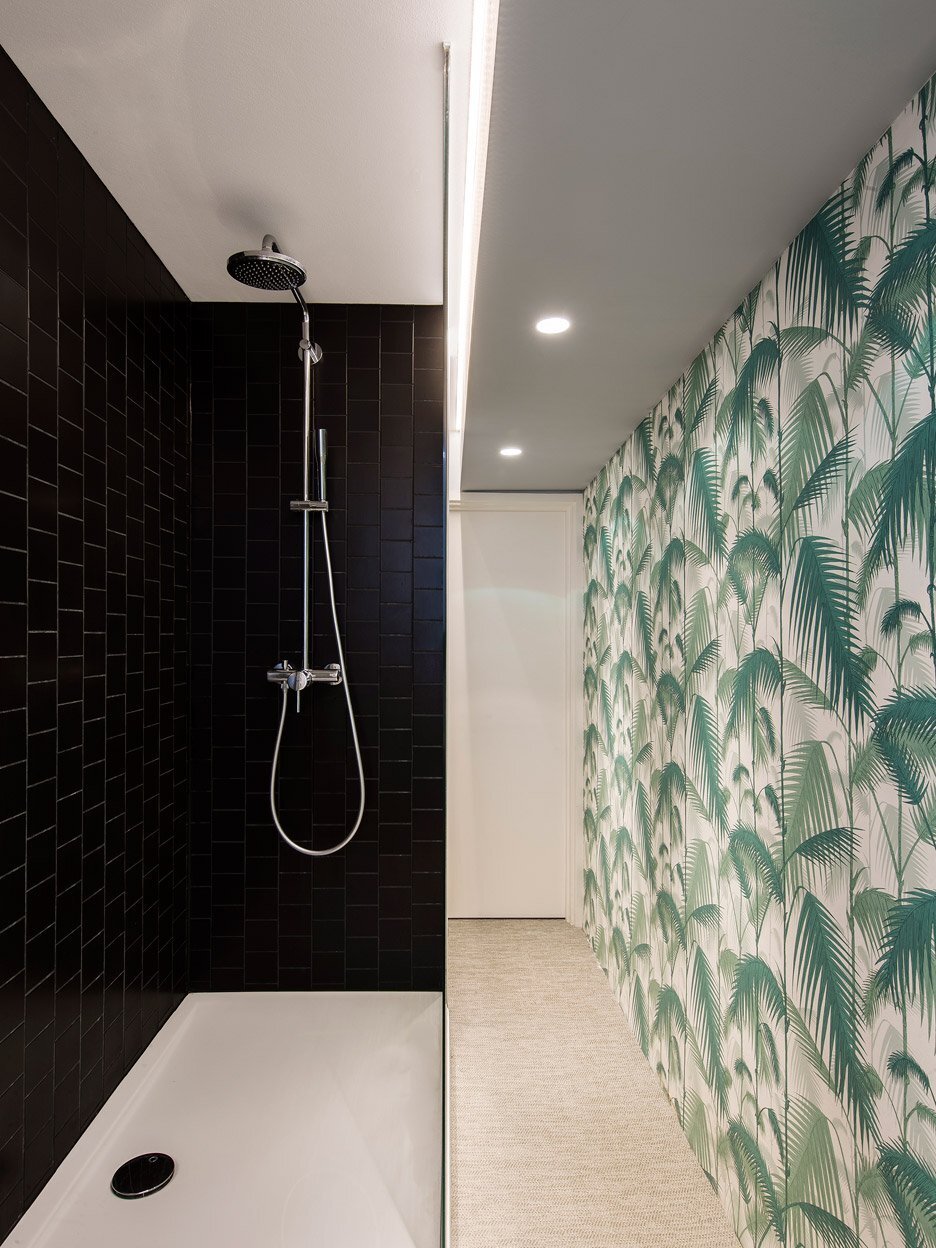 Different levels in ceilings and floors have been used to subtly define living spaces, or areas within a particular room. The bedroom mattress is set on top of a stepped platform, separating it from the closets and storage space.
The bathroom is finished in a white floor, black tiles and a palm frond wallpaper lining one wall. From the architecture: "It all goes to show that 45 square metres in London can definitely be enough of a good thing."
For more small apartments check out the Closet House, a small sophisticated home. Or, this apartment from Spain that boasts a tiny floor plan with flexible living spaces.
Via Dezeen