This raw, unfinished-looking apartment can be found in Tokyo, Japan. The 40-year-old apartment was originally an attic space for the building. It recently underwent a renovation by the Japanese firm, G architects, who decided to keep some of the buildings more austere features on show to create an industrial aesthetic.
It comprises of 936 square feet (or 87 square meters). The owner had been searching for a convenient location within central Tokyo, when they found this apartment block attic, just one block from a major highway, and located in the very heart of Tokyo. All they had to do was make it more liveable and finish it in-keeping with their tastes.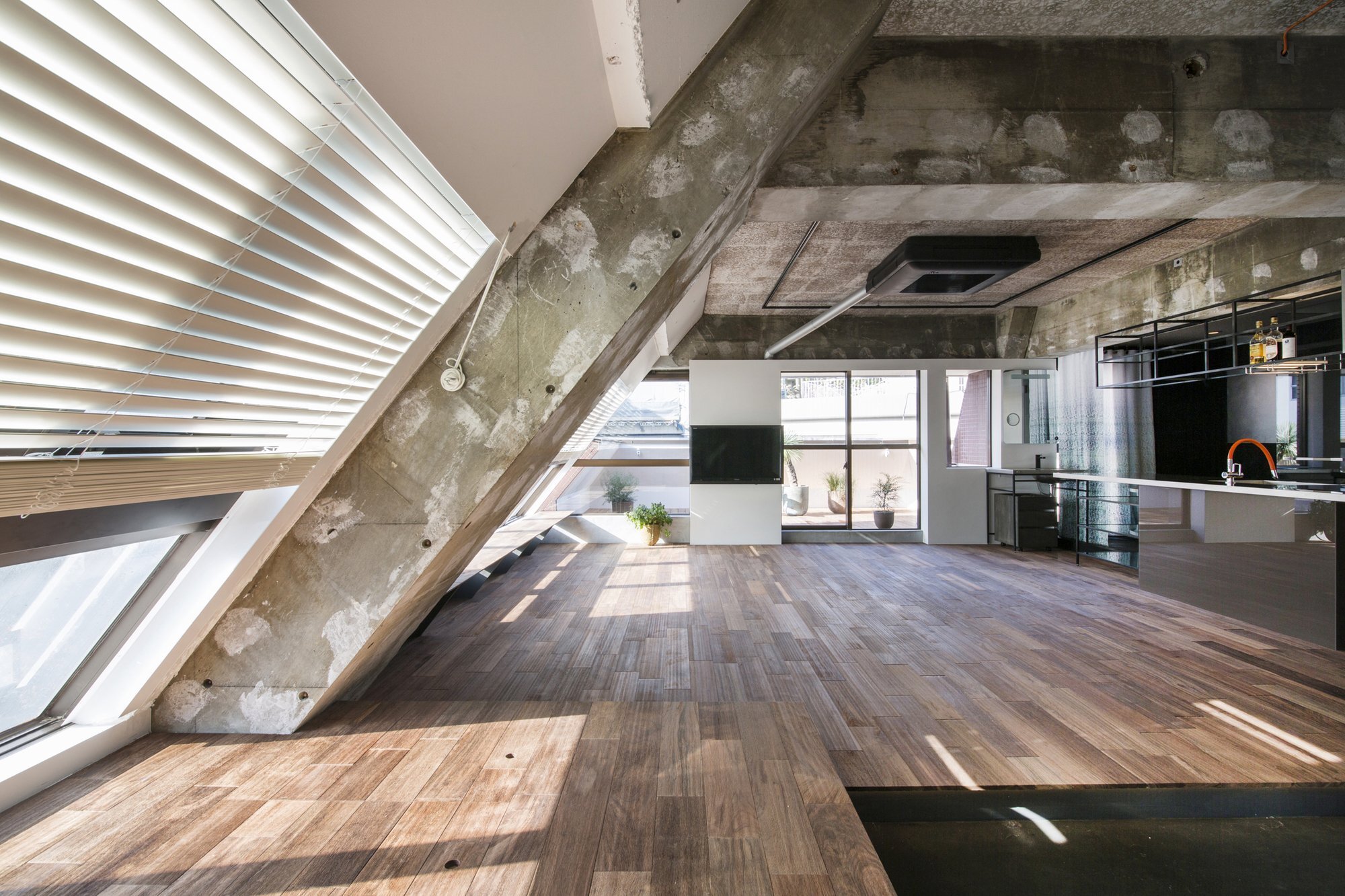 Those smudges of paint on the concrete surfaces aren't by accident. According to the architects they were introduced to help soften the space and find a balance between the industrial and hotel-like atmosphere: "soft painting techniques that resembles traditional Japanese paper called "Washi" are used on the surface of the raw concrete walls and ceilings."
The entire apartment is a single open plan space – even the bathroom. There's an entryway, and a hallway that's occupied with storage closets. A bedroom is tucked away in a corner, and the main living area contains the kitchen, living and dining room. The bathroom is found to the back of the kitchen (there's a privacy curtain to separate the two). On the outside there's also a large deck area.
For more apartments and Japanese houses check out this house in Hiburu that follows the slopes of a reservoirs banks. Or, this minimalist home called Apartment TK by Kurosawa Kawaraten. See all Japanese houses.
Via ArchDaily
Photos: Katsumi Hirabayashi