This family owned retreat recently underwent a revamp thanks to owner/designer Andreas Martin Löf. The house is set on a steep hillside that overlooks the Stockholm archipelago. It's located in the region of Aspvik, and has been owned by Löf's family since the 1950's.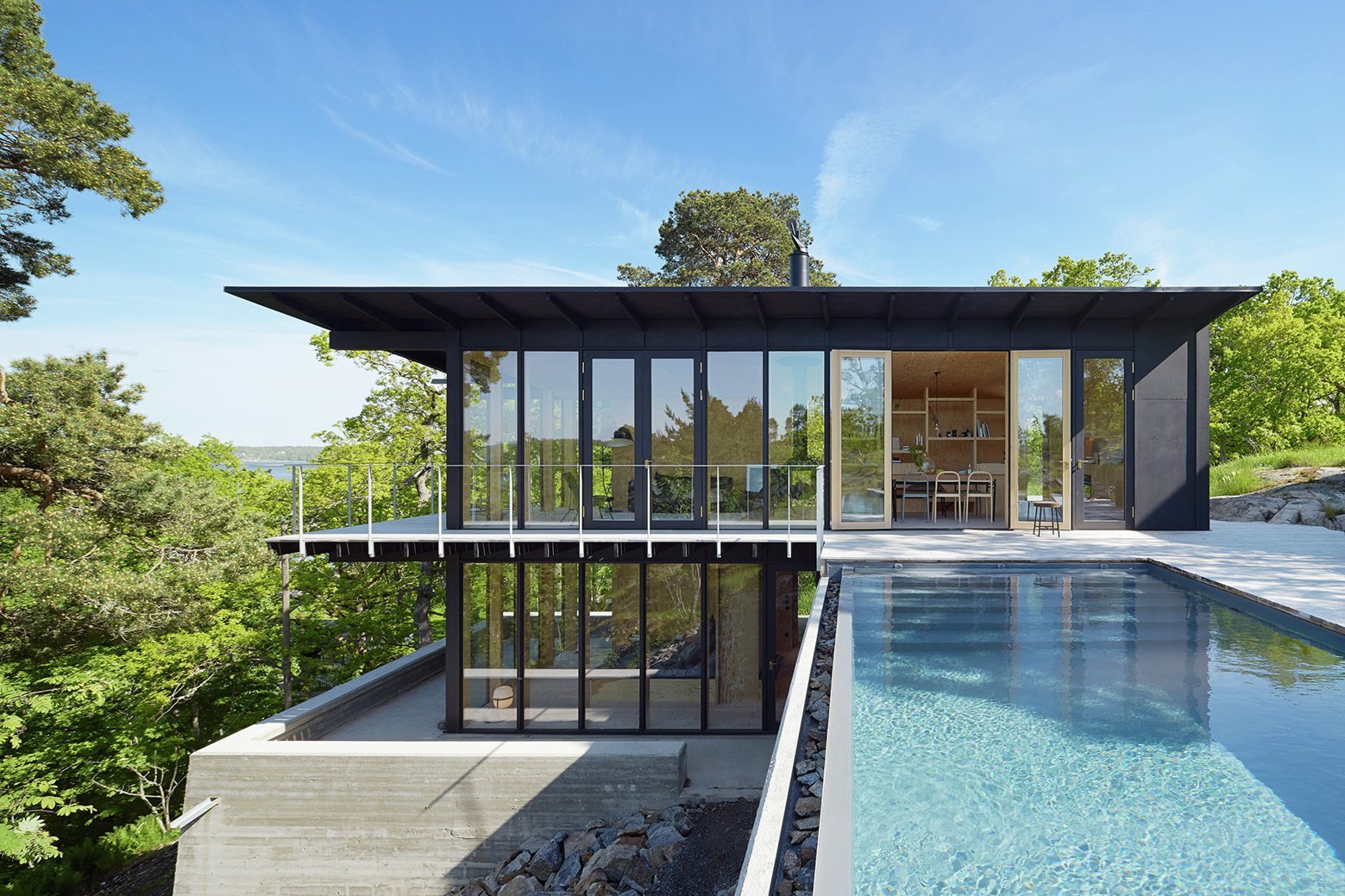 Certain aspects of the house have been around since 1917 (like the Chinese-style lookout tower), with a single-storey addition being added in 1960. Löf's redesign of the house has transformed it into a luxurious year-round getaway. The first step in the process was to address limited access by creating a steep gravel road.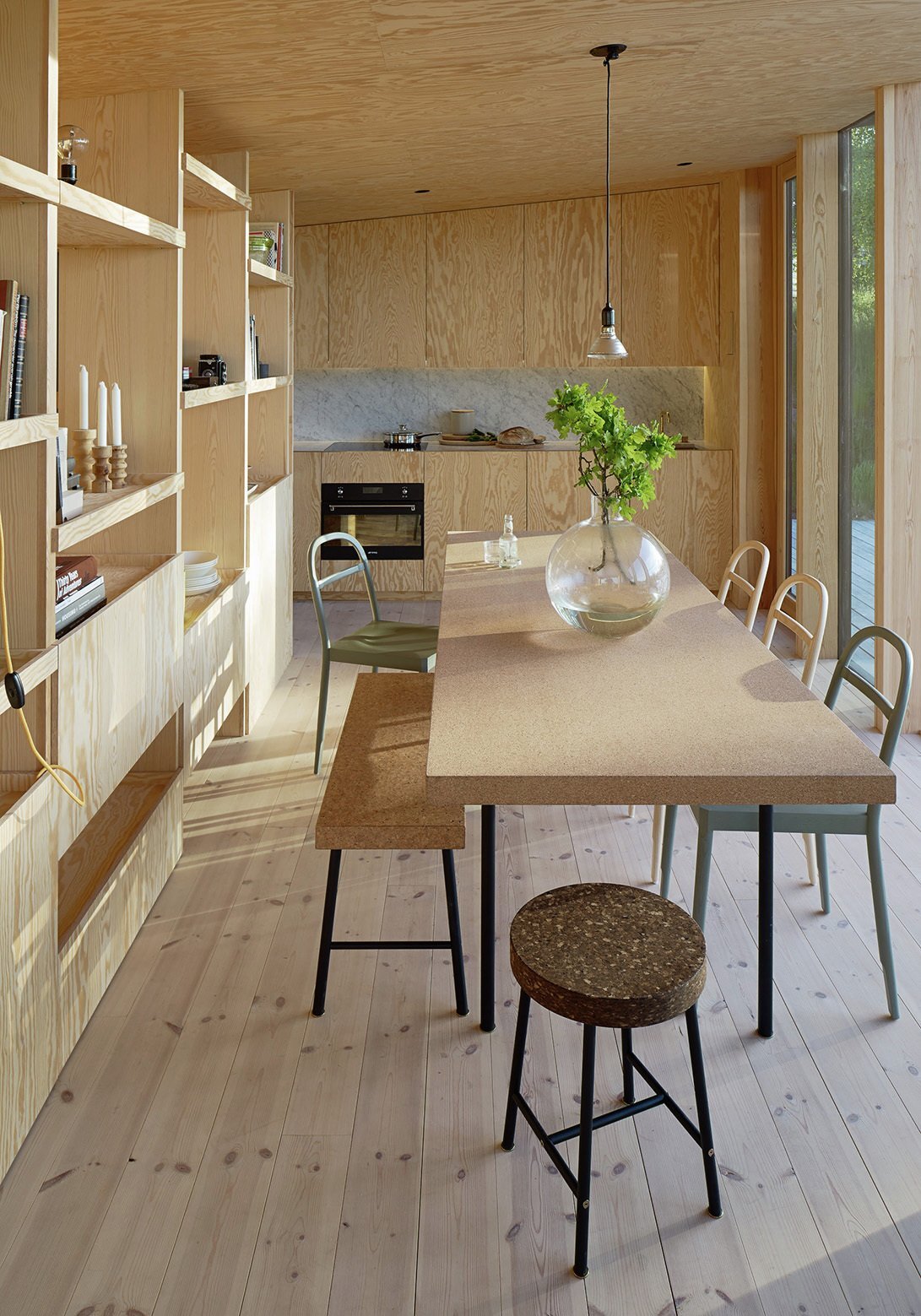 Despite the new road, a lot of the larger vehicles still weren't able to reach the house. And so much of the building materials and components had to be carried by hand, including the handmade windows and doors, and the steel frame. The only aspect of the project that was cast in place was the in-situ concrete used to form the retaining walls (it was pumped up from the nearest street).
The finish is stripped back to an almost minimalist interior. Plywood is the material of choice for the walls, ceilings and furniture. Floor-to-ceiling windows and doors line the main living areas and help to prevent the space from becoming feeling confined, and dark.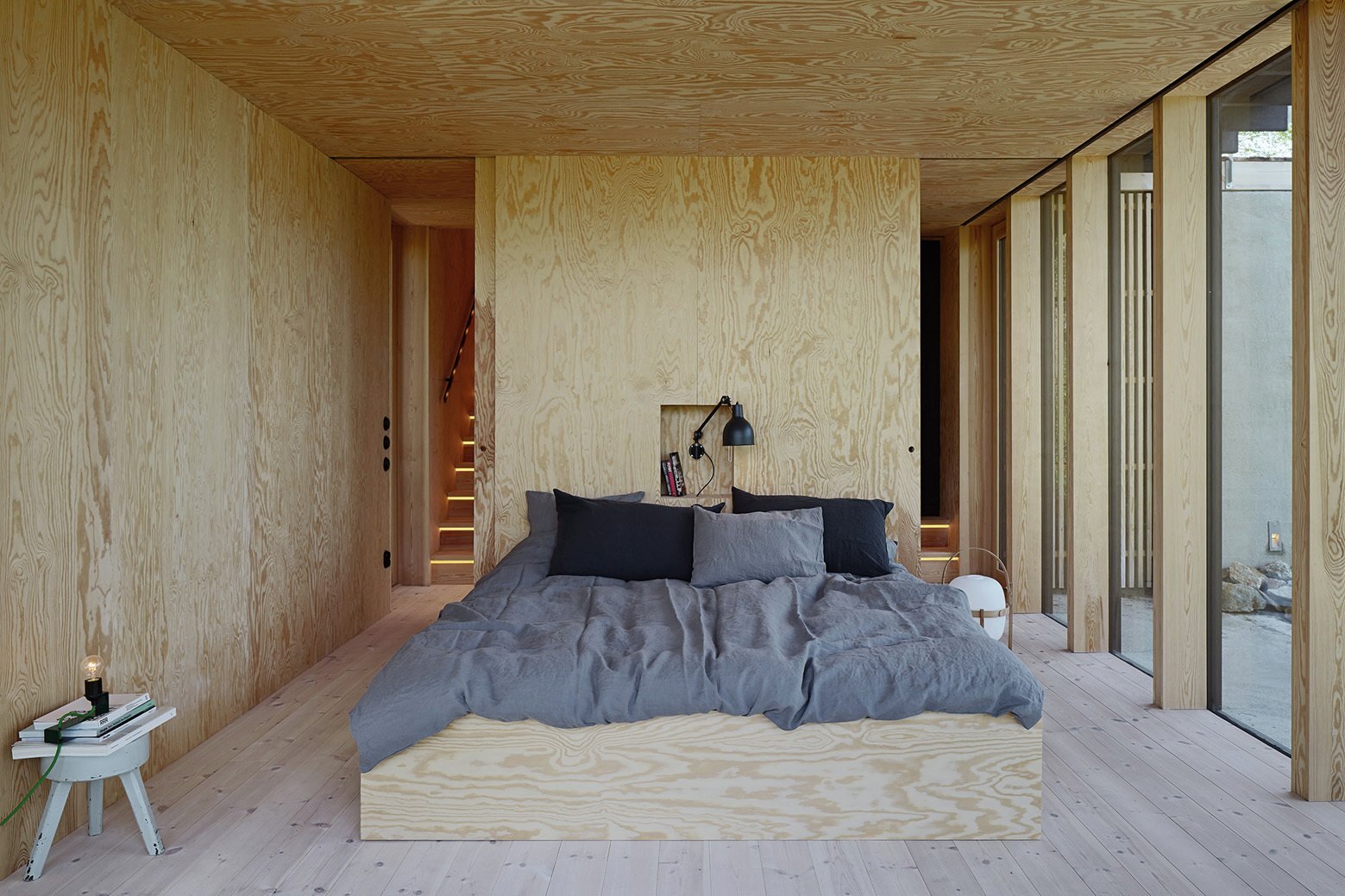 The lower level of the home contains an entryway, a bedroom, a bathroom and a sauna. A staircase leads up to the public livings spaces – a single open plan room containing a kitchen, dining and living area. A custom-built shelving unit acts as a divider between the staircase and the main room.
Both the lower and upper levels overlook the surrounding landscape. With a total floor area of 753 square feet (70 square meters) the house is relatively small. The combination of luxurious, custom-built items and off-the-shelf products helps to give the home some variation and style.
For more small houses check out Mini House, a three-meter-wide home in Seoul, South Korea. Or, this amazing small house in Chile that's set on a clifftop. See all small houses.