The Portugal-based architecture studio A2OFFICE were responsible for the redevelopment of this block of micro-apartments. The building dates back to the 19th century and is set in Porto, Portugal.
The refurbished block contains four apartments, each stacked directly on top of the other. The apartments contain a floor area of 560 square feet (52 square meters), and within this the architects have managed to incorporate a bathroom, kitchen, living area, bedroom, and – in the loft – a roof terrace.
Before the interior redesign could begin, the floors had to be strengthened and a new staircase introduced. With these in order, the building was structurally sound and safe for occupation. According to the architects, the staircase plays a central role, in that it creates a space for social interaction.
The exterior facade was also restored and painted. New windows helped to give it a new lease on life, transforming it from a grubby, run-down building into a fresh-faced apartment block. On the inside, the original walls have been lined with new stud walls and insulated.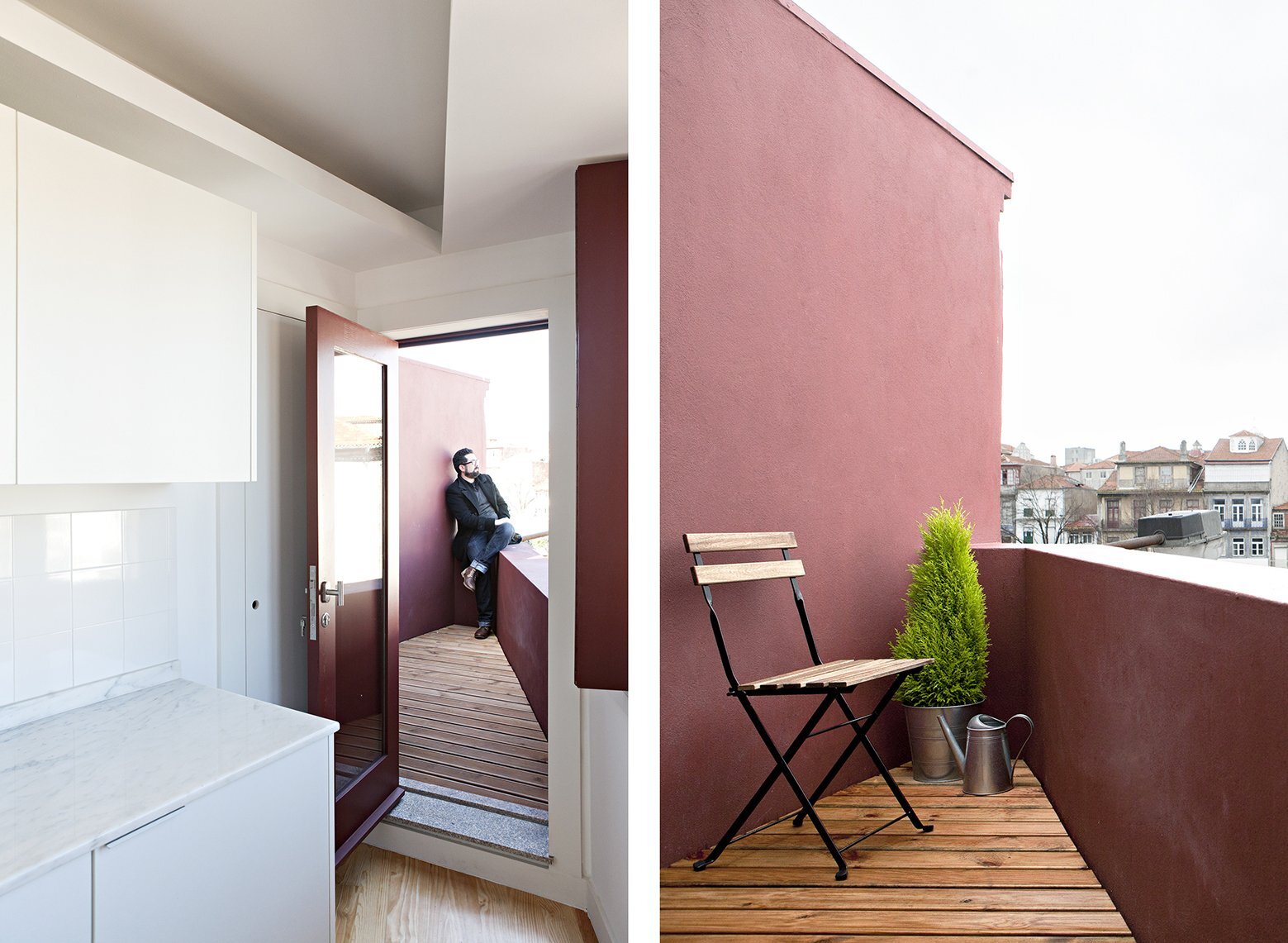 The apartments are finished with white and grey concrete walls, a wood floor, and splashes of maroon on the doors and windows to match the exterior. Each of the apartments feature a similar floor plan: an entryway with storage with a bathroom to the rear, a bedroom that can be curtained off from the main living space, and a small open plan kitchen, dining and living area.
The loft apartment has the added benefit of windows along it's entire length, as well as a small roof terrace. All in all, I think it's a pretty good layout, but I wonder if there were any restrictions, such as the schedule, budget or building control, which prevented them from being more inventive with the space.
For more apartments check out this old apartment that's been converted into a simple but functional home. Or, this apartment that makes use of standalone structures to create space. See all apartments.
Via ArchDaily
Photos: AL.MA