This quaint church conversion has been carried out by the Swiss firm, Evolution Design. The church now serves as a holiday home that can sleep up to seven people. Located in Durham, England, it features uninterrupted views of the surrounding countryside.
The original structure dates back to the 1880's and had been left vacant and in a state of disrepair prior to the renovation. The project allowed both architects and engineers to evaluate the chapel aesthetically and structurally so as to provide a plan for moving forward.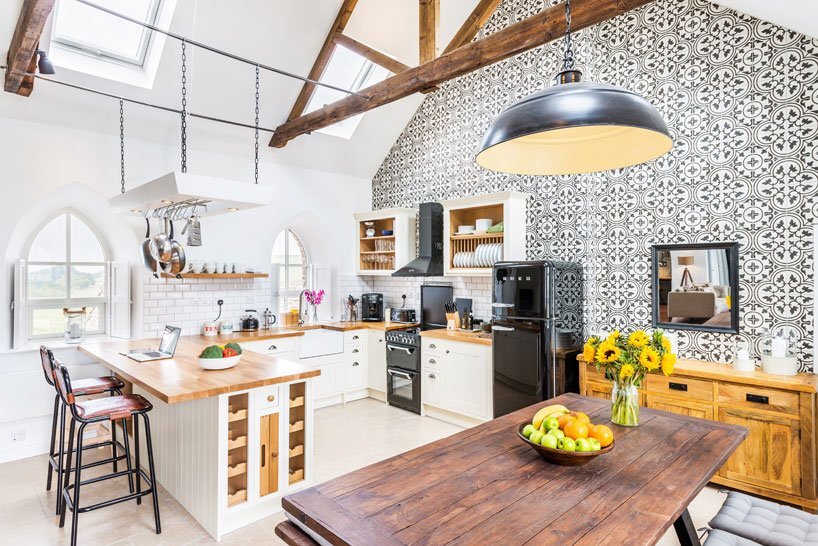 The first floor is contains a large open plan kitchen and dining area that flows into the living room. In the kitchen/dining room the original timber trusses have been left exposed, allowing the church to maintain its identity. The trusses also help to provide character as well as a sense of history.
Opening up the ceiling in places has allowed the rooms to feel large and spacious, particularly when coupled with the tall Gothic windows. In other places lower ceilings are employed to change the atmosphere and intimacy of the room, for example, the living room ceiling helps to create the feeling of a cozy private space.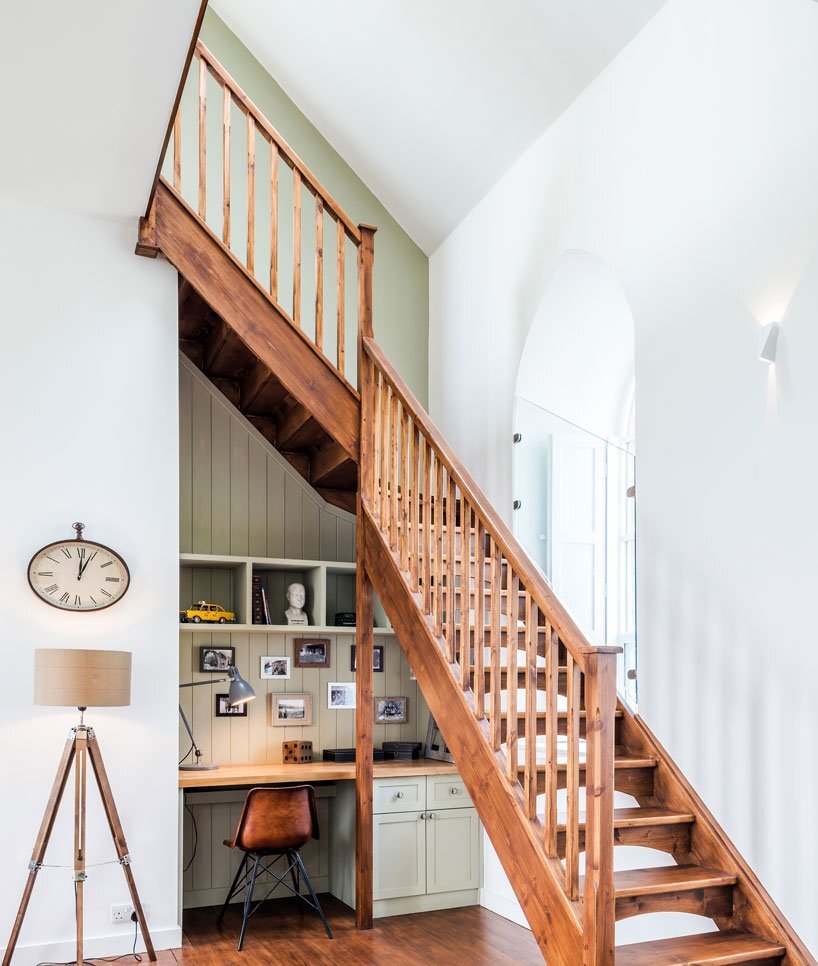 The second floor contains four bedrooms, along with the main bathroom. The interior design at times almost lends itself to being kitschy. A mix of modern and traditional furnishings are used to create an environment that complements the historic nature of the chapel.
From the designer, Paul King: "All materials and design had been considered in the context of the character and appearance of the existing building and the teesdale vernacular. traditional materials were proposed to ensure the scheme respects the character of the landscape and the existing buildings."
For more small houses check out this windmill conversion to a three bedroom home. Or, this historic Korean farmhouse that gets a modern makeover. See all small houses.