This project comes from Porto Alegre in Brazil, and see's a small apartment converted into a comfortable, contemporary home.
The owner of the property contacted architects Raquel Zaffalon and João Pedro Crescente of the firm AMBIDESTRO. Together they've created a functional layout that hides the lack of space.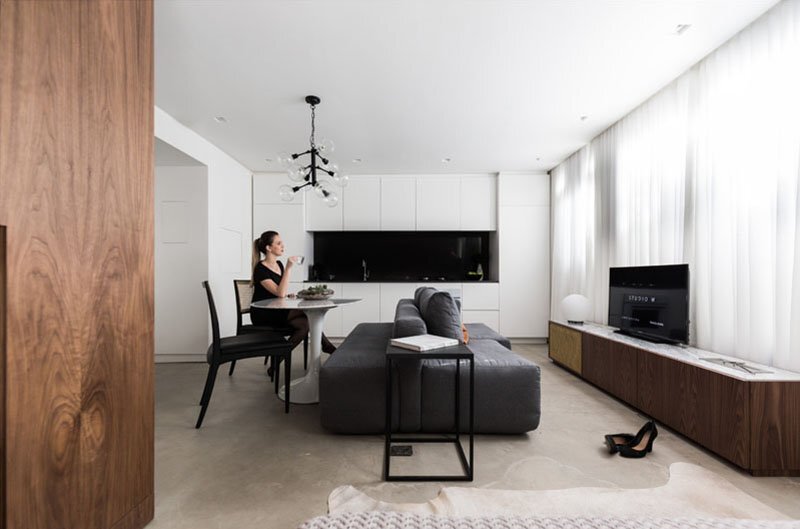 The apartment contains a total of 430-square-feet (40-square-meters). Within this they've managed to incorporate an entry, kitchen, living room, dining area, and a bedroom, all in a single open plan space. The bathroom is the only room to be kept separate, for privacy.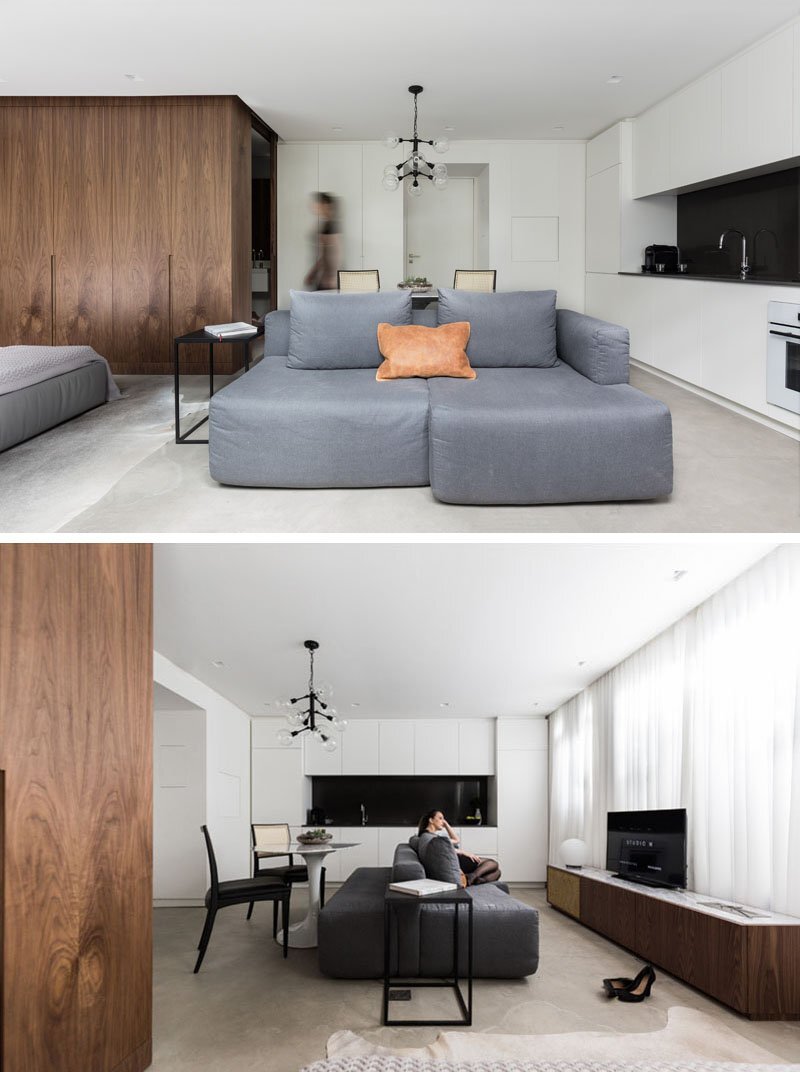 The redesign features neutral tones throughout, with dark hardwood found both as a wall and furniture finish. A lush carpet coats the main living space, with plush furnishings adding to the theme of comfort. Many of the pieces were custom built, including the living room sofa that doubles as a soft bench for the dining table.

The single galley kitchen is set along the living room wall. It's a no fuss kitchen, which is designed to fade into the backdrop of the room rather than making its presence known. The white cabinets, black back splash and integrated appliances all come together to help create a seamless appearance.
The main living space is lit naturally through floor-to-ceiling windows and there's a small balcony accessible from the bedroom patio doors. The bathroom is compact, but functional. There's just enough room for a sink, toilet and a walk-in shower. The shower features a built-in shelf and a concealed light in the ceiling.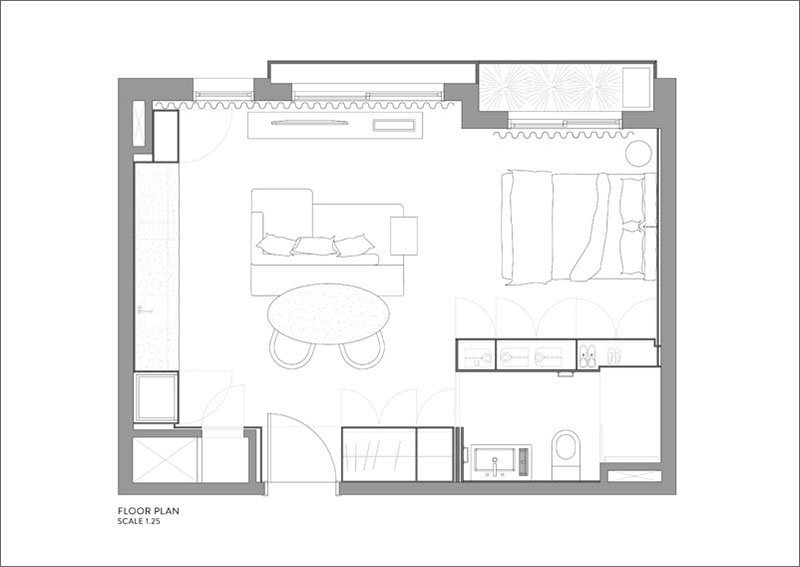 For more apartments check out this Taipei property that gets an industrial makeover by ST Studio. Or, this 400-square-foot apartment from the 80's that gets a a brand new look. See all apartments.
Via Contemporist
Photos: Marcelo Donadussi