This fantastic "treehouse without a tree" is home to Dabney Tompkins and Alan Colley. Inspired by fire lookouts the 388 square foot (36 square meters) elevated dwelling features 360 degree views of the surrounding Oregon landscape and is powered by solar panels.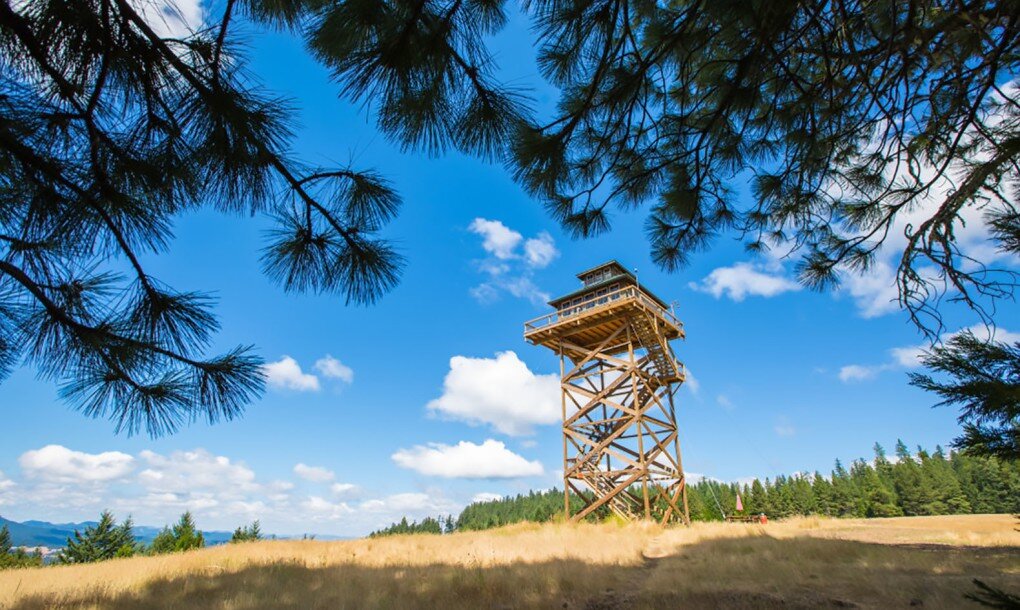 The couple first learned of traditional fire lookouts from a book they happened upon several years ago. Their curiosity got the better of them and they decided to rent out a few of the remaining lookouts, testing the waters to see what life could be like in your own treehouse.
Tompkins and Colley haven't always lived in such small quarters – at 388 square feet the fire lookout is 3.5 times smaller than their previous home. Nor had they ever lived off-grid for an extended duration, but as they say, "living off-grid isn't what it used to be"… thanks to modern technology.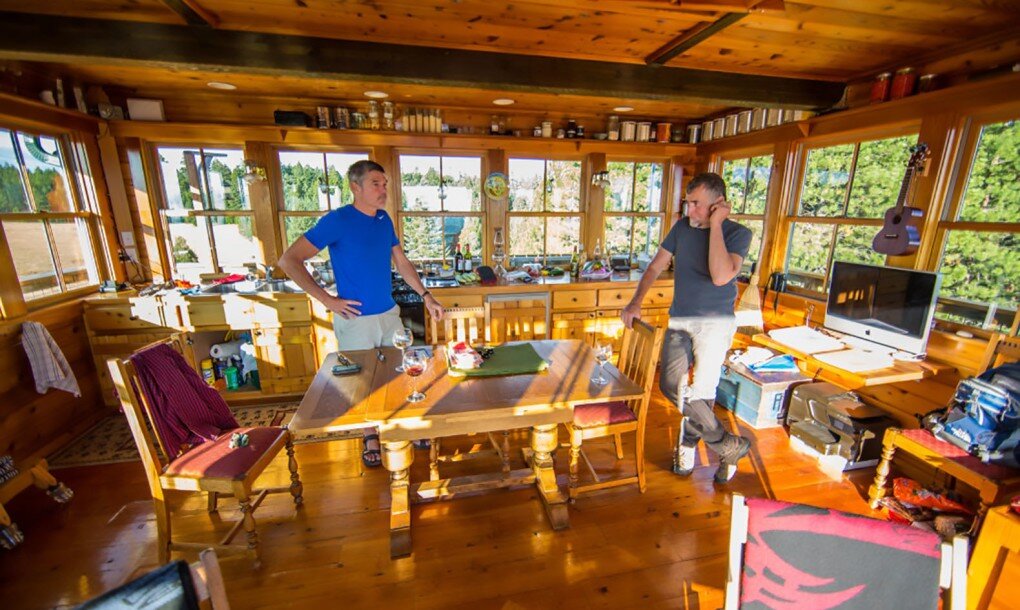 In 2010 they purchased 160 acres in Oregon's Summit Prairie and, with the help of an architect, engineer and builder, they designed their lookout tower. Originally they intended to use it as a retreat for the occasional week or two away, however three years after its construction they decided to leave their jobs and move in full time.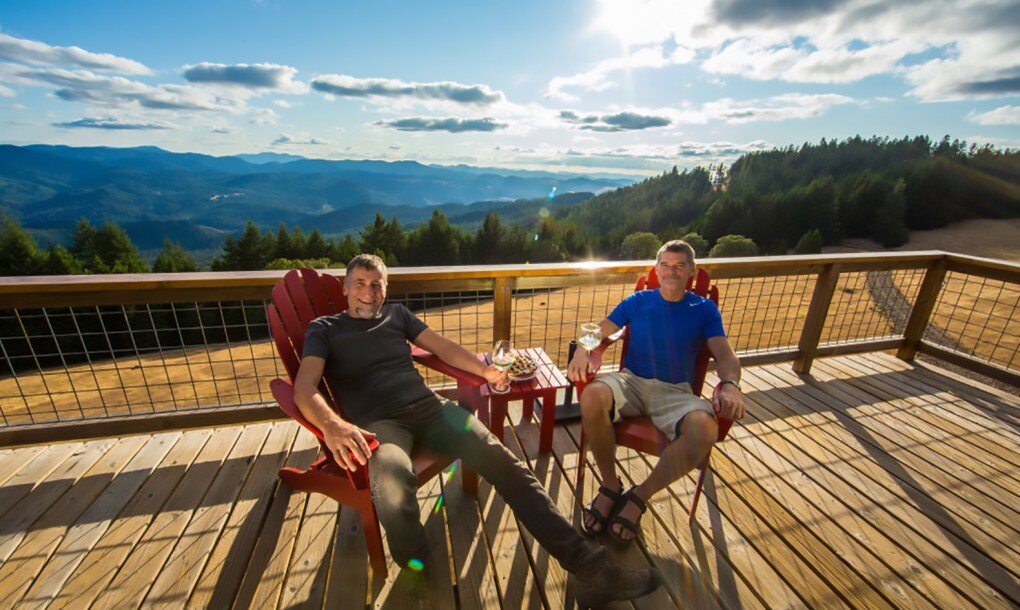 The property is entirely off-grid but thanks to solar panels they still have running water, despite being 40 feet off of ground level. There's also electrical outlets, internet access, and no less than four toiletry options, including a composting toilet can be found in a nearby outhouse.
A shower has been incorporated into the large wrap-around deck, and a wood-burning tub that's fed with by a natural spring can be used for hot baths. The lookout features two levels with the first acting as the main living area, with a kitchen, dining and sitting room. A second much smaller room found above the living area serves as a cozy but comfortable bedroom.